Dissenters Keep BJP, Congress on Toes in Poll-bound Madhya Pradesh
While the Congress expressed satisfaction over the withdrawals, the BJP said there was no deadline for bringing back rebels.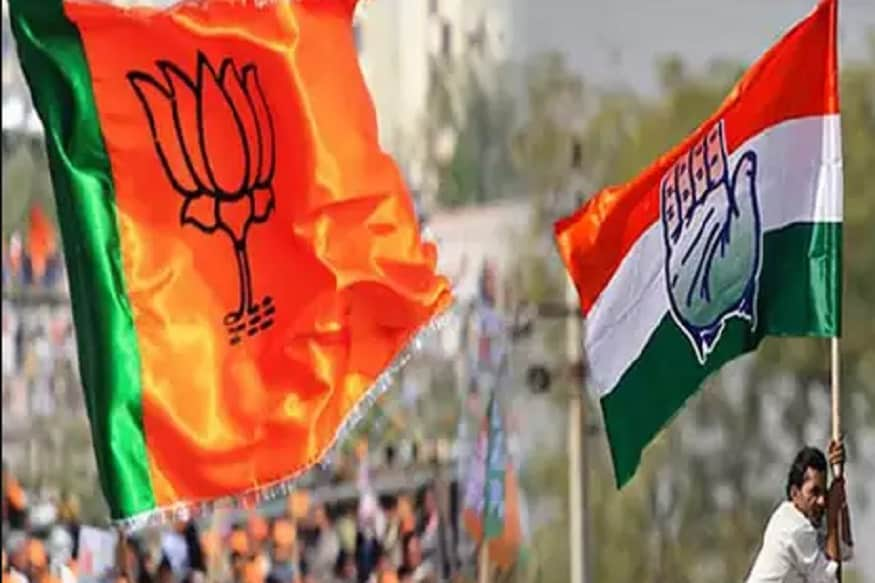 Image for representation
Bhopal: Last-minute persuasion brought several dissenters from the Bharatiya Janata Party (BJP) and the Congress back to the party folds but several others paid no attention to the pleas and decided to enter the fray as independents as the deadline for withdrawing nominations ended at 3pm on Wednesday.
Prominent among those who declined to budge included former BJP ministers KL Agrawal from Bamori and Ramkrishna Kusmaria who have filed nomination as independents from Damoh and Patharia; former BJP MLA Narendra Singh Kushwah from Bhind; former Gwalior mayor Samiksha Gupta who has entered the poll fray from Gwalior South; and ex-MLA Brahmanand Ratnakar from Berasia in Bhopal.
The BJP made hectic efforts to appease Kusmaria, an influential leader from Bundelkhand, but he refused to budge. Kusmaria also did not meet senior leader Prabhat Jha, who went to persuade him.
The dissenters from the Congress included Xavier Meda from Jhabua, Surendra Singh from Burhanpur and Vishal Rawat from Jobat. The party reportedly expelled Meda and Rawat for not withdrawing nominations.
While the grand old party expressed satisfaction over the withdrawals, the BJP said there was no deadline for bringing back rebels.
Among those who withdrew their nominations included Mahendra Singh Patidar, the Patidar community state head who backtracked in favour of Congress nominee from Mandsaur; BJP's Lalit Porwal from Indore-3; BJP's Jitendra Daga from Huzur and Ravindra Awasthi from Bhopal North, BJP's ex-MLA Raghavaji from Shamshabad, Preeti Agnihotri and Kamlesh Khandelwal of Congress from Indore-1.
However, others were not as amicable. These included names from the BJP such as Rajkumar Mev (Maheshwar), Kailash Kushwah (Pohri), Sunil Ghevra (Malehra), Rajan Mandoi (Barwani), Mukesh Malhotra (Vijayapur), Manish Sharma (Lahar), Ramesh Kahtik (Karera), Manoj Deharia and Lata Mehsaki from Amla and Naresh Jindal (Sheopur).
Others were Arvind Chandel (Singrauli), Dr Hamir Singh (Javra), Rana Vikram Singh (Susner), Pratap Singh (Ghodadongri), Madhu Gehlot (Agar), Kedar Dabar (Bhagwanpura), Maya Trivedi (Ujjain North), Om Singh Bhati (Suwasra), Manish Patel (Maihar) and Jaisingh Darbar (Ujjain South).
"There is no deadline for persuading rebels and we will keep making attempts to bring back those who are upset," BJP state in-charge Vinay Sahastrabuddhe told the media after threatening action against rebels early in the day.
Congress spokesperson Narendra Saluja claimed that most of the rebels have withdrawn nominations after intervention of party seniors and only few of them are left in the fray.
Get the best of News18 delivered to your inbox - subscribe to News18 Daybreak. Follow News18.com on Twitter, Instagram, Facebook, Telegram, TikTok and on YouTube, and stay in the know with what's happening in the world around you – in real time.
Read full article