Don't Have Such Visions, Have to Push Out BJP-RSS First: Rahul Gandhi on PM Run in 2019
Speaking to the Indian Journalists' Association, Congress chief Rahul Gandhi said the party will begin alliance deliberations after the 2019 Lok Sabha elections.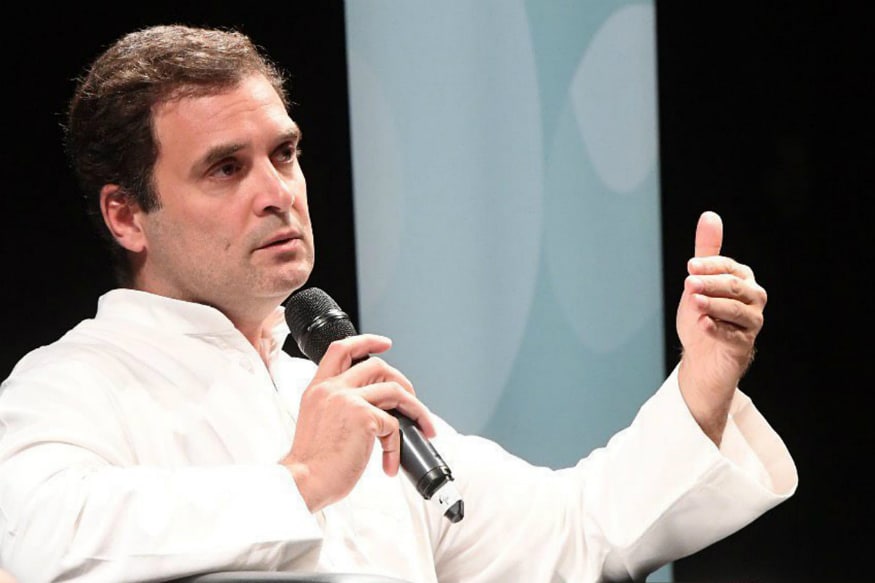 File photo of Rahul Gandhi.
London: Congress president Rahul Gandhi on Saturday said he does not have any vision of becoming the prime minister and noted that the question of leadership will be decided only after the 2019 Lok Sabha election.
"I don't have these visions. I don't see myself... I view myself fighting an ideological battle. This is really the change that has come in me after 2014," Gandhi said during his interaction with the Indian Journalists' Association.
"Conversations (with the Opposition parties) on leadership, are going to happen after the elections, after we have pushed BJP and the RSS back," he added.
On being asked about alliances in West Bengal, Gandhi said: "You are asking me strategic questions. We are working out a broad coalition. In Bengal, we have an organisation. I tend towards asking my unit in Bengal and letting them decide. We are having those conversations. So, it's not decided yet."
"But the emphasis is... and there is a consensus among pretty much all leaders of the Opposition that the RSS is threatening the institutional order of India. They are systematically attacking organisations, and putting their people into them," he added.
The Congress on Saturday formed three crucial committees to look after coordination, manifesto and publicity for the General Elections next year, with the old guard maintaining its hold in the core set up.
Gandhi formed the key nine-member Core Group Committee comprising AK Antony, Ghulam Nabi Azad, P Chidambaram, Ashok Gehlot, Mallikarjun Kharge, Ahmed Patel, Jairam Ramesh, Randeep Surjewala and K C Veugopal. While all those in the Core Committee have worked under the leadership of Sonia Gandhi, those in the publicity and manifesto committees comprise old-timers as well as some fresh faces.
The 19-member Manifesto Committee comprises veterans like former finance minister P Chidambaram, former Haryana chief minister Bhupinder Singh Hooda, former union ministers Jairam Ramesh, Salman Khurshid, Shashi Tharoor and Kumari Selja, besides former Meghalaya chief minister Mukul Sangma.
Congress chief spokesperson Randeep Surjewala, Punjab finance minister Manpreet Badal, party's women's wing head Sushmita Dev, party Rajya Sabha MP Rajeev Gowda and Tamradhwaj Sahu, who is also the party's Backward Class department chief, are also part of the panel.
The others are Bindu Krishnan, Raghuveer Meena, Bhalchandra Mungekar, Meenakshi Natarajan, Rajni Patil, Sam Pitroda, Sachin Rao and Lalithesh Tripathi.
(With agency inputs)
| Edited by: Nitya Thirumalai
Read full article