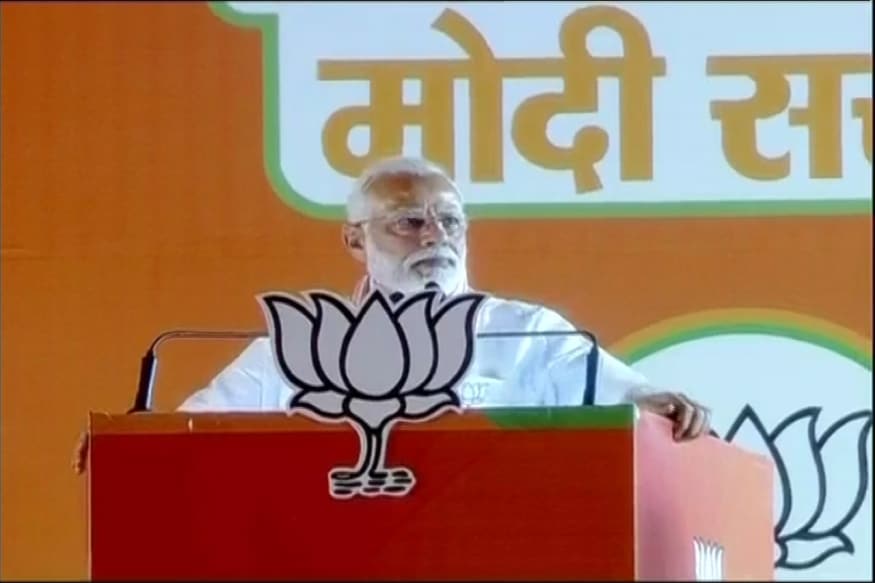 Prime Minister Narendra Modi addressing an election rally in Delhi

Congress's east UP in-charge Priyanka Gandhi Vadra is holding a roadshow in Delhi along with former CM Sheila Dikshit, ahead of PM Narendra Modi's rally in Ramlila Maidan.

The Supreme Court will today hear the Congress party's complaint against Prime Minister Narendra Modi's 'Corrupt No. 1' remark at former prime minister Rajiv Gandhi. In the complaint, lawmaker Sushmita Dev has said the Election Commission's clean chits to the leader are "arbitrary and opaque".

Dev's affidavit said speeches given by Modi and Shah are also punishable under section 153A of the Indian Penal Code as they "blatantly promote disharmony and feelings of enmity on the grounds of religion and such acts are also likely to prejudice the maintenance of public harmony and tranquility between religious communities".

Meanwhile, Delhi will see today see Prime Minister Narendra Modi and Congress' eastern UP in-charge Priyanka Gandhi Vadra lock horns. While Modi will hold a rally in Ramlila Maidan, Priyanka Gandhi will campaign in North-east and South Delhi seats. Congress president Rahul Gandhi will campaign in Madhya Pradesh, with public meetings in Bhind, Morena and Gwalior.

Delhi Chief Minister and AAP chief Arvind Kejriwal will hold a roadshow from Madanpura Chowk till Chander Vihar.

In the courts today, the SC will hear the plea of former BSF constable Tej Bahadur Yadav against the rejection of his nomination from Varanasi Lok Sabha constituency.


10 - 13 Oct, 2019 |

Freedom Trophy

IND
vs
SA
601/5

156.3 overs

275/10

105.4 overs

India beat South Africa by an innings and 137 runs

09 Oct, 2019 |

Sri Lanka in Pakistan

SL
vs
PAK
147/7

20.0 overs

134/6

20.0 overs

Sri Lanka beat Pakistan by 13 runs

07 Oct, 2019 |

Sri Lanka in Pakistan

SL
vs
PAK
182/6

20.0 overs

147/10

19.0 overs

Sri Lanka beat Pakistan by 35 runs

05 Oct, 2019 |

Sri Lanka in Pakistan

SL
vs
PAK
165/5

20.0 overs

101/10

17.4 overs

Sri Lanka beat Pakistan by 64 runs

02 Oct, 2019 |

Sri Lanka in Pakistan

SL
vs
PAK
297/9

50.0 overs

299/5

48.2 overs

Pakistan beat Sri Lanka by 5 wickets