GET Stock

Quotes


Five Out of Seven Martyrs in Sunjwan Terror Attack Were Muslims, Says Asaduddin Owaisi
Owaisi said that Muslims were dying for the country but are repeatedly asked to prove their loyalty to the country.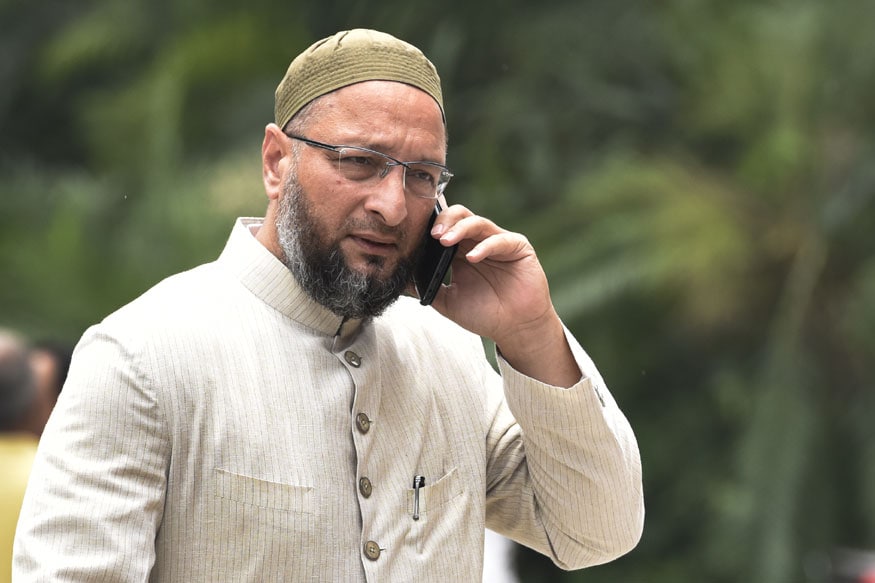 File photo of Asaduddin Owaisi. (Getty Images)
Hyderabad:
AIMIM chief Asaduddin Owaisi on Tuesday racked up another controversy by giving a communal angle to the sacrifice of Indian soldiers in the terror attack on Jammu's Sunjwan Army Camp.
Condemning the attack, Owaisi said, "The so-called nationalists blame and question the nationalism of Muslims. In this attack, five out seven who sacrificed their lives are Kashmiri Muslims. It's a reminder to all those who question our integrity and love for the country. Muslims are dying for the country, but are called Pakistani. Terrorists are not differentiating but Muslims are still asked to prove their loyalty to the country."
Hitting out at the BJP-led central government, Owaisi said, "We are not learning from the past. This is not the first incident. In 2003, a similar attack took place in Sunjwan. The same route was adopted. No lessons have been learned from Uri, Pathankot or Nagrota. Who will take the responsibility? Is it not intelligence failure?"
Calling the BJP-PDP alliance a drama and a government with no proper policy, Owaisi said, "BJP is in alliance with PDP in Kashmir. If CM is saying talks should happen with Pakistan, then BJP should clarify their stand and respond to the statements of its alliance partner. I cannot comment because one never knows when the PM would decide to land in Pakistan, uninvited, to attend a wedding."
Also Watch
| Edited by: Aditya Nair
Read full article