New Delhi:
Prime Minister Narendra Modi is set to implement the last major reshuffle of his council of ministers this weekend before the 2019 general elections.
At least 10 ministers may be dropped and asked to work for the party organization, while some new faces may be brought in to balance regional and caste elements.
News18 looks at the possible scenarios which may define the Cabinet rejig.
REGIONAL IMBALANCES
Twenty-one ministers in the Union Council are from UP (14) and Bihar (7). With elections over in these Hindi heartland states, some flab may be shed to accommodate other states and allies. Rajiv Pratap Rudy and Giriraj Singh are on their way out to induct JD(U) nominees.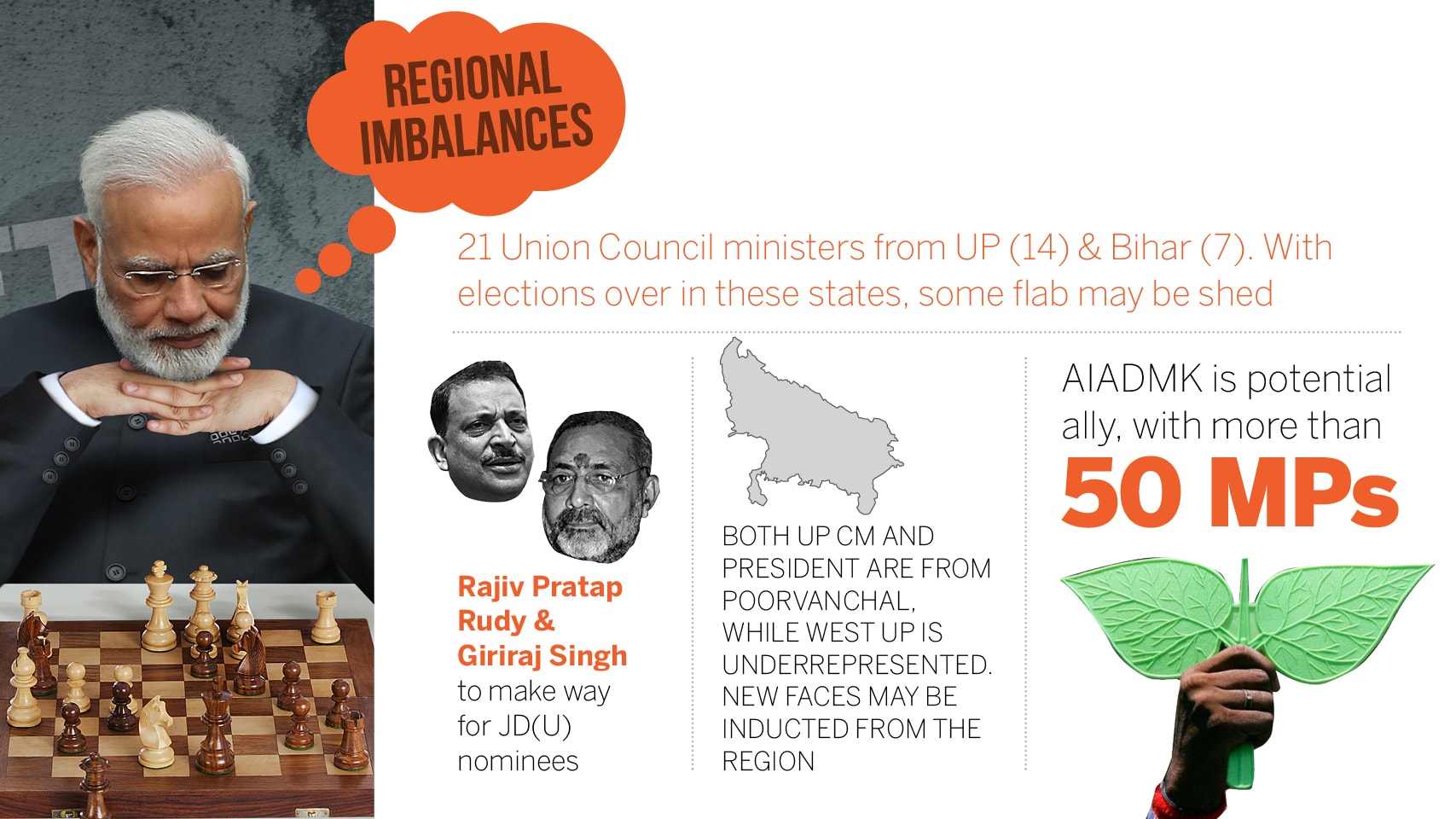 Both Uttar Pradesh Chief Minister and President are from Poorvanchal, while west UP is under-represented. Some new faces may be inducted from this region.
AIADMK is the potential ally with more than 50 MPs. With leadership issues unresolved, the larger questions remains if the Dravidian party will join Modi Cabinet.
POLL BOUND STATES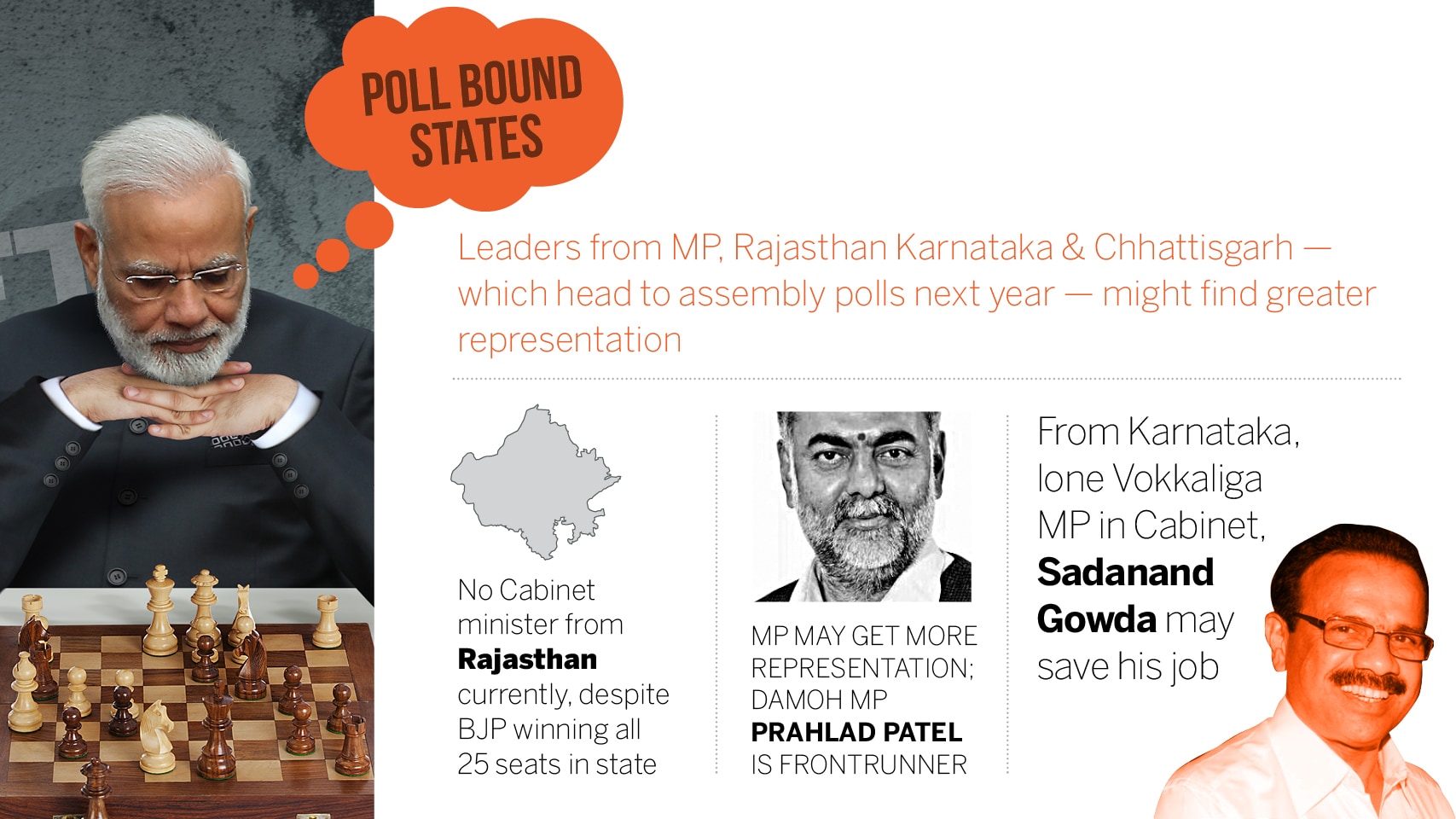 Madhya Pradesh, Rajasthan Karnataka and Chhattisgarh Assembly polls are slated next year. Leaders from these states might find greater representation. The Modi government has no Cabinet minister from Rajasthan, despite the BJP winning all 25 seats in the state.
Madhya Pradesh may get more representation, Damoh MP Prahlad Patel is a frontrunner. From Karnataka, lone Vokkaliga MP in the Cabinet Sadanand Gawda may save his job due to upcoming Karnataka polls.
CASTE CONUNDRUM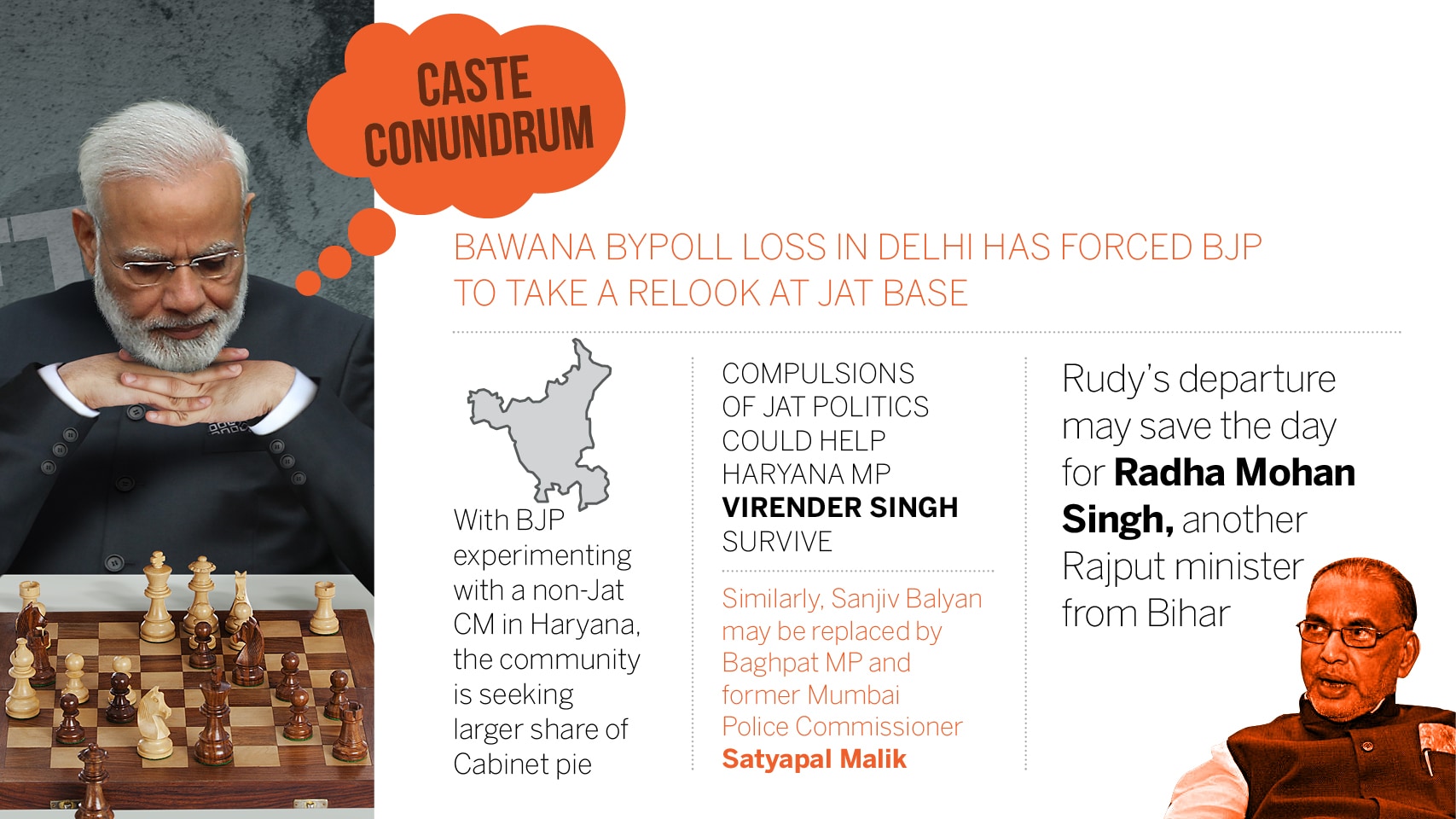 Bawana by-poll in Delhi has forced BJP to take a relook at its Jat base. With BJP experimenting with a non-Jat CM in Haryana, the community has been seeking larger share of the Cabinet pie. From Sikar to Barmer in Rajasthan, Jats are numerically significant.
The compulsions of Jat politics may also help Haryana MP Virender Singh survive. Similarly, Sanjiv Balyan may be replaced by Baghpat MP and former Mumbai Police Commissioner Satyapal Malik. Rudy's departure may save the day for Radha Mohan Singh, anther Rajput minister from Bihar.
PERFORMANCE AND GOVERNANCE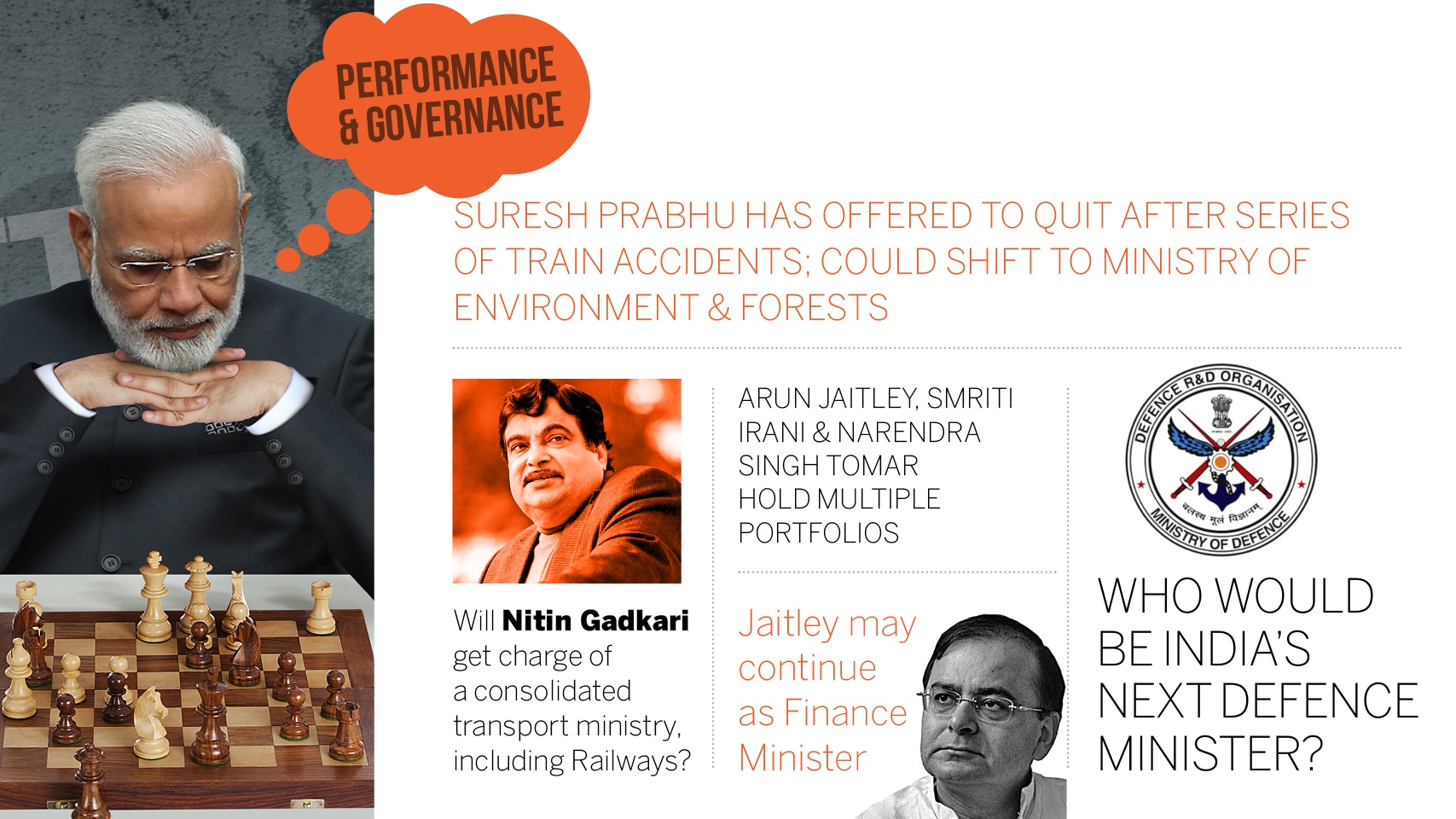 Suresh Prabhu has offered to quit after a series of train accidents. He may be shifted to ministry of environment and forest. Will Nitin Gadkari get charge of a consolidated transport ministry, including Railways?
Arun Jaitley, Smriti Irani and Narendra Singh Tomar are holding charge of multiple portfolios. Jaitley may continue as Finance Minister. Who would be the next Defence Minister of India?