Billionaire Gautam Adani also cancels Wharton visit
Earlier, Shiv Sena leader Suresh Prabhu also scrapped his visit in protest against cancellation of Modi's address.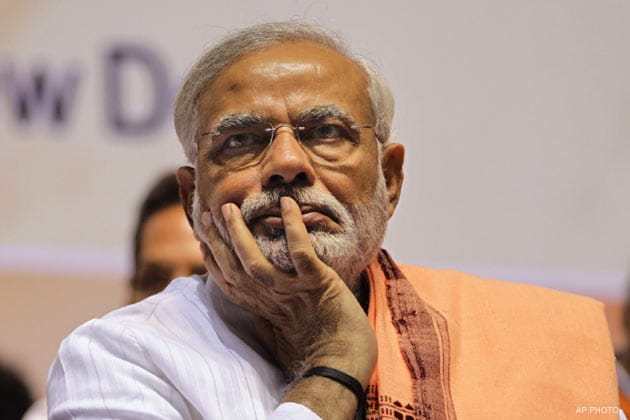 Earlier, Shiv Sena leader Suresh Prabhu also scrapped his visit in protest against cancellation of Modi's address.
New Delhi: Gujarat-based billionaire entrepreneur Gautam Adani followed Shiv Sena leader Suresh Prabhu's footsteps and cancelled his scheduled visit to the Wharton School of the University of Pennsylvania after the institute cancelled its invitation to Gujarat Chief Minister Narendra Modi. The BJP leader was scheduled to deliver the keynote address at the Wharton India Economic Forum via video conference later in February.
Adani Group is the main sponsor of the Wharton India Economic Forum. Wharton cancelled Modi's address saying it fears polarising reactions if Modi is invited, after a group of professors and students at Wharton had protested at his invitation.
The organisers said a prominent Indian leader will be delivering the address instead, whose name will be announced soon. The organising committee of the prestigious annual event apologised for putting the University and the Wharton School administration in a "difficult position".
"We hope to have Mr Modi speak at a more appropriate forum where he can interact with students without the distraction of this kind of attention," the statement said. A group of Wharton's professors and students had written a strongly-worded letter saying they are outraged to learn that the Forum has invited Modi as a keynote speaker.
The letter noted, "This is the same politician who was refused a diplomatic visa by the United States State Department on March 18, 2005 on the ground that he, as Chief Minister, did nothing to prevent a series of orchestrated riots that targeted Muslims in Gujarat."
Among other eminent invited guests to the conference include Milind Deora, the Union Minister of State for IT and Communications; actress Shabana Azmi, poet and scriptwriter Javed Akhtar. Planning Commission Deputy Chairman Montek Singh Ahluwalia is also expected to address the forum on March 23.
(With additional information from PTI)
Get the best of News18 delivered to your inbox - subscribe to News18 Daybreak. Follow News18.com on Twitter, Instagram, Facebook, Telegram, TikTok and on YouTube, and stay in the know with what's happening in the world around you – in real time.
Read full article