Goa Chief Minister Manohar Parrikar has won the trust vote in the 40-member Assembly with 23 MLAs backing him. One Congress MLA walked out right before the vote, bringing down the required majority mark to 20.
Stay tuned for live updates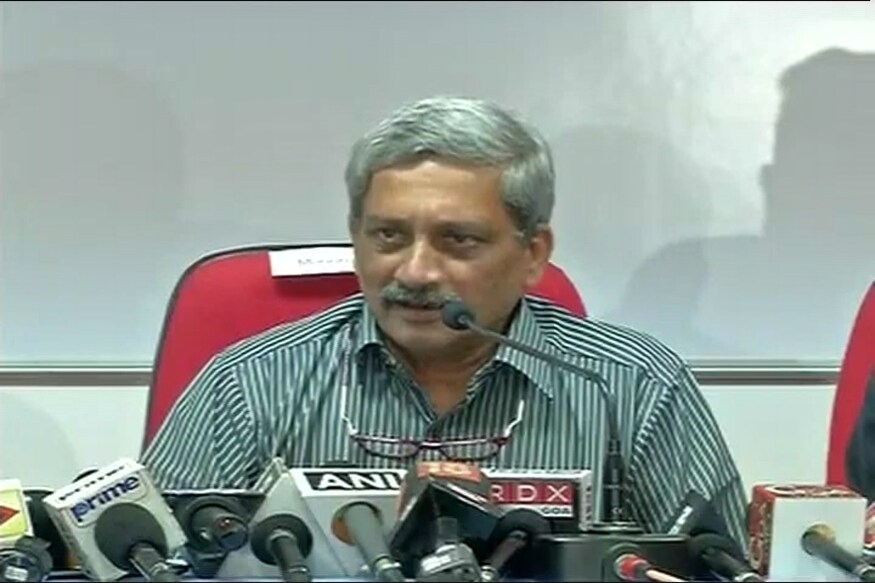 Goa CM Manohar Parrikar addresses reporters after passing the floor test on Thursday.
@media only screen and (max-width:740px) { .quote-box{font-size:18px; line-height:30px; color:#505050; margin-top:30px; padding:22px 20px 20px 70px; position:relative; font-style:italic; font-weight:bold}.special-text{font-size:24px; line-height:32px; color:#505050; margin:20px 40px 20px 20px; border-left:8px solid #ee1b24; padding:10px 10px 10px 15px; font-style:italic; font-weight:bold}.quote-box img{width:60px; left:6px}.quote-box .quote-nam{font-size:16px; color:#5f5f5f; padding-top:30px; text-align:right; font-weight:normal}.quote-box .quote-nam span{font-weight:bold; color:#ee1b24}}


15 Jan, 2019 |

India in Australia

AUS
vs
IND
298/9

50.0 overs

299/4

49.2 overs

India beat Australia by 6 wickets

12 Jan, 2019 |

India in Australia

AUS
vs
IND
288/5

50.0 overs

254/9

50.0 overs

Australia beat India by 34 runs

11 - 14 Jan, 2019 |

Pakistan in South Africa

SA
vs
PAK
262/10

77.4 overs

185/10

49.4 overs

South Africa beat Pakistan by 107 runs

11 Jan, 2019 |

Sri Lanka in New Zealand

NZ
vs
SL
179/7

20.0 overs

144/10

16.5 overs

New Zealand beat Sri Lanka by 35 runs

08 Jan, 2019 |

Sri Lanka in New Zealand

NZ
vs
SL
364/4

50.0 overs

249/10

41.4 overs

New Zealand beat Sri Lanka by 115 runs
Countdown To
Elections Results
To Assembly Elections 2018 Results