Gujarat Done and Dusted, the Focus Now Shifts to Battleground Karnataka
The Karnataka battle is going to be as important as the Gujarat one. The BJP cannot boast a pan-India presence without a foothold in the south. For the Congress, it's a fight for survival. Losing Karnataka would make the idea of Congress-mukt India more visible on the India map.
It was past 11 pm, and as PM Modi stepped out on the tarmac, the people waiting with phones and cameras for selfies started chanting slogans (Photos: Deepa Balakrishnan, Network18)
Bengaluru: Late Monday night, long after the crackers were spent and a hush fell over the BJP headquarters in Bengaluru, there was a sudden buzz of activity in another corner of Karnataka.
At the Bajpe airport in the outskirts of Mangalore, in coastal Karnataka, a special plane had just landed and India's most powerful man had stepped out in his grey waist-coat to a surprise crowd. It was a sudden plan that Prime Minister Narendra Modi tweeted of going to Mangalore — en route to Lakshadweep to assess damage wrought by a cyclone more than 20 days ago.
It was past 11 pm, and as he stepped out on the tarmac, the people waiting with phones and cameras for selfies started chanting slogans.
To the ordinary party worker, the message was simple: "You're next."
It was just hours after the BJP had wrested power in Himachal Pradesh and scraped past the winning post in Gujarat, and as political analyst Prof Sandeep Shastri puts it, "It may have been incidental but given the fact that his timing has always been meticulous... a lot of people will read into this. And for sure, he will be in Karnataka more often now.
"Sure he is on his way to Lakshadweep. But he chose this route. And for our workers, to come on the same day as the result, to choose to stay at the government Circuit House and give them an opportunity to see him. All this is a positive message. It energises them," says BJP spokesperson and MLA S Suresh Kumar.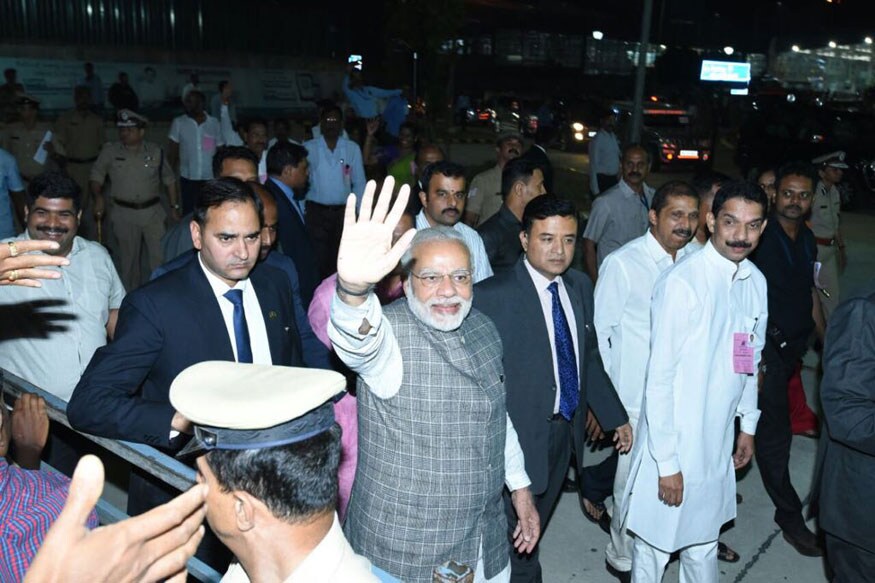 Even as counting came to an end and the Congress licked its wounds post the defeats (and tried to explain it as a moral victory) on Monday,Congress leaders in Karnataka were already aware of their position -- and they knew three things are a given:
1) The party's expectations will be huge in Karnataka. It's a fight for survival
2) You can expect all kinds of dramatics in the run-up to polls. The sea plane kind.
2) Expect things to get vicious. Mud-slinging is bound to turn its gaze this side of the Vindhyas.
''It's bound to happen, 2018 will be a more venomous election. Have you ever heard a Pratap Simha talk about bringing more industry to Mysore or protecting the Cauvery? Have you ever heard an Ananth Kumar Hegde saying he will train one lakh people in this state with his portfolio? They only talk of Hanuma Jayanthi routes," says Congress MLA and minister Priyank Kharge, whose father Mallikarjuna Kharge is also party leader in the Lok Sabha.
Already, agitations related to Hindutva have been gaining ground over the last few weeks — Datta Jayanthi in Chikmagalur, Hanuma Jayanthi in Mysore, the "murders" of Hindus in the coastal region — have all been emotive issues that have led to rioting, violence in the really sensitive areas.
On its part, the Congress has been steeling itself for the onslaught -- in fact, getting more aggressive against both Yeddyurappa, the BJP's CM candidate, and PM Modi. Eight days ago, CM Siddaramaiah embarked on a month-long tour ostensibly to launch projects in all districts —but one that is turning out to be an early election campaign to spread the word about his government's achievements.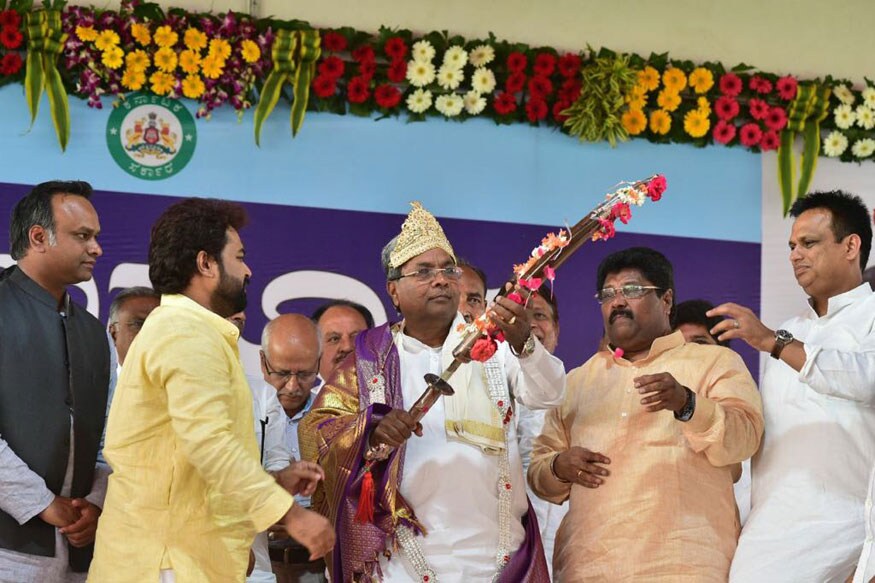 His tagline -- roughly translating as "delivered as promised" -- is in stark contrast to the "jumlas" that the BJP has admitted to. He has spoken at almost every dais in every district about how his party is more about "sabka saath, sabka vikas," as he has been at the forefront of taking all castes and communities with him in every government programme. He has criticised, questioned, imitated and taunted Modi in every forum.
"He starts every morning with a taunt, a negative speech. He is trying to give the message that he is more aggressive than Rahul (Gandhi), that no one else in the Congress can question Modi as he does. Or is he growing larger than life, a streak of megalomania?" asks Suresh Kumar, who says the BJP is encouraged by the party's win in Gujarat but knows that the realities of Karnataka and Gujarat are completely different.
Booth-level micro-management is crucial, they realise, but not everything that succeeded in Gujarat can be replicated here, he points out.
"The fact that there are 18 seats in Gujarat where we lost by a margin of less than 500 should remind us constantly that we cannot take anything for granted, that the last voter in every booth is important," Kumar adds. Booth committees, in fact, have proven more important than political rallies.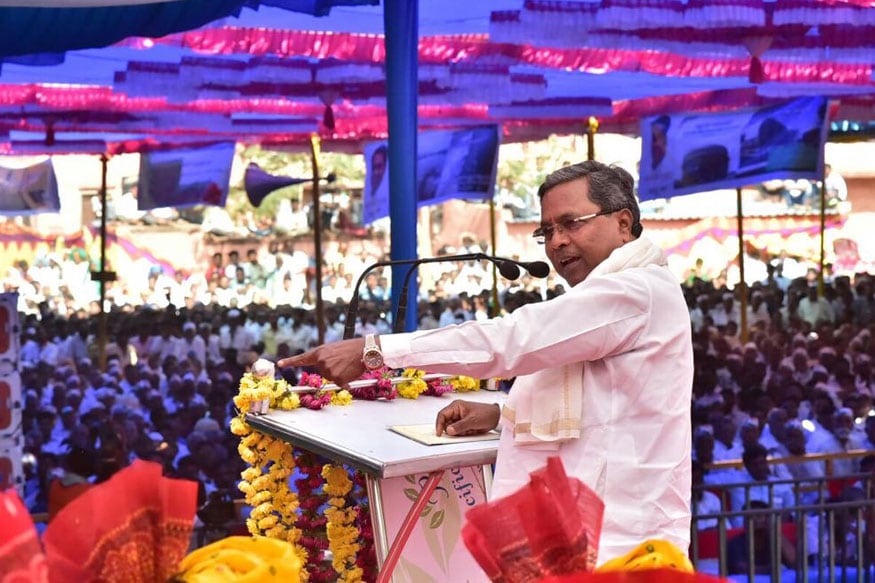 There are lessons for the Congress too in Gujarat — specifically in building cadre and booth management — more feet on the street would have helped improve their performance in Gujarat too, as Kharge says.
"Our only strategy is to become more aggressive at the grassroots-level, where they are using social media better than we are, unfortunately," admits Kharge, adding, "More students are coming out of WhatsApp University than anything else. People have forgotten to read, they will believe anything that comes on WhatsApp, such lies have been spread over issues like Tipu Sultan."
But the party's biggest strength is also its CM -- the man who has held his own against Brand Modi, the man who is the first CM in four decades to actually complete a full term, the man who managed to nip rumours and fake news on social media before it grew out of control. Just last week, the news about a teenager's death being 'murder' through 'torture by pouring hot oil on his head' was trashed away when the post-mortem analysis was made available to quickly quash such reports.
Besides, what makes this an ace up Congress sleeve is that the BJP cannot boast of the same -- a strong local leadership.
"The BJP is going to have a centrally-managed campaign, because it would not want to project its local leaders entirely. The memory of 2013 (the Rs 3000-crore illegal mining scam) is something the BJP won't want people to recall. No wonder they have deputed their HRD MInister and Railways Minister as in-charge, to micro-manage and monitor things on a weekly basis," points out Prof Shastri.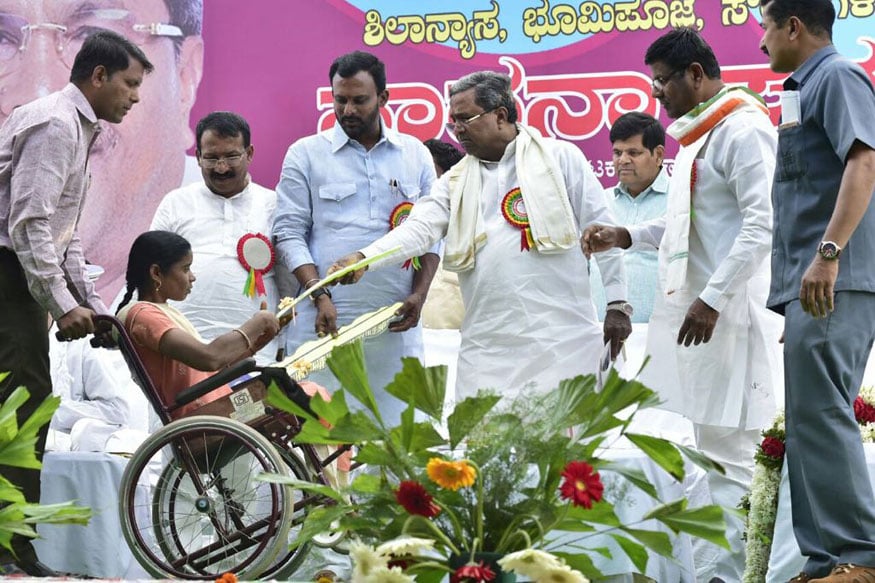 The other problem for the BJP is that Yeddyurappa, the CM candidate has not been able to unite the party cadre fully. Rebels within the party have stalled or disrupted his Parivarthan Yatra this past month, some going to the extent of embarrassing him by putting up different dais' at the same venue. His KJP past -- of having moved away from the BJP to launch his own party in 2013 -- is yet to be forgotten.
"All this just helps the Congress' strategy of challenging the BJP -- where Siddaramaiah can flaunt the idea of: Here, I'm your CM. Now tell me, who is your CM face?" says Prof Shastri.
That Karnataka too is a state where the Congress has empowered its state leadership -- akin to Punjab -- where Rahul's photos are never larger than Siddaramaiah's on the party posters, will go to help the party cause.
The Karnataka battle perhaps is going to be as important -- and filled with as much despair -- as the Gujarat one: the BJP cannot boast a pan-India presence without a foothold in the south. For the Congress, it's a fight for survival. Losing Karnataka would make the idea of Congress-mukt India more visible on the India map. And this is the largest state where it is in power.
Even a little short of majority -- and there is a third party, the Janata Dal (Secular), waiting in the wings to become king-maker. A factor that both national parties are wary of.
| Edited by: Ananya Chakraborty
Read full article
Countdown To
Elections Results
To Assembly Elections 2018 Results