Haryana elections: Adampur witnesses clash of titans, BJP hopeful of Modi magic
It has become a prestige issue for HJC chief Kuldeep Singh Bishnoi to win the seat.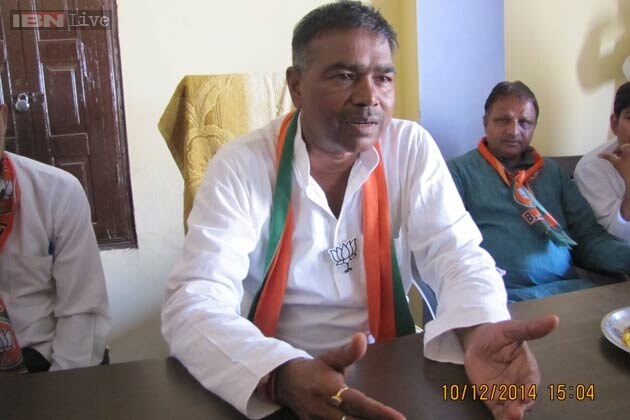 It has become a prestige issue for HJC chief Kuldeep Singh Bishnoi to win the seat.
Adampur: The constituency of Adampur will witness a clash of titans in the Haryana Assembly elections on October 15. With Adampur being the family bastion of former chief minister and Haryana Janhit Congress founder late Bhajan Lal, it has become a prestige issue for HJC chief Kuldeep Singh Bishnoi to win the seat.
Bishnoi lost from Hisar to Indian National Lok Dal leader Dushyant Chautala in the 16th Lok Sabha elections. To regain the ground and remain a force in Haryana politics, Bishnoi is contesting the seat for the third time.
After the death of Bhajan Lal in 2011, Bishnoi fielded his wife Renuka, who won the seat and is the current MLA. She will be contesting from the Hansi seat this time.
Adampur is a small constituency with 1.43 lakh voters and Jats constitute a major chunk. The seat has always witnessed two-way battle between the HJC and INLD and caste has played an important role.
On the other hand, INLD is trying to come back to power after 10 years. With INLD chief Om Prakash Chautala and his son Ajay Singh behind bars in the teachers' recruitment scam, the responsibility is now on Dushyant's shoulders.
INLD has fielded Kulbir Singh Beniwal from the seat after he ditched the Congress. But many INLD workers are unhappy with the decision.
Meanwhile, the Bharatiya Janata Party is riding high on the Narendra Modi wave. It is contesting elections banking on Modi and is hopeful of a repeat of the Lok Sabha elections. The party has fielded a backward class leader Karan Singh Ranauliya.
The party workers were hopeful that Pawan Khariya would get the ticket from the constituency as he was actively working for the people and spreading BJP's message. But the decision to go with Ranauliya was made just hours before close of nomination.
The Congress which is facing anti-incumbency has fielded Satendra Singh, another one-time close confidante of Bishnoi.
As the battle for Adampur seat has become a multi-cornered fight, it is to be seen on October 19 whether Bishnoi reclaims his hold on the seat or INLD gets sympathy votes or the BJP's Modi card does the magic.
Get the best of News18 delivered to your inbox - subscribe to News18 Daybreak. Follow News18.com on Twitter, Instagram, Facebook, Telegram, TikTok and on YouTube, and stay in the know with what's happening in the world around you – in real time.
Read full article