Haryana polls: 92 Khaps holds the key to outcome
Khaps have drawn flak in recent years for controversial diktats on same-gotra (sub-caste) marriages and other issues.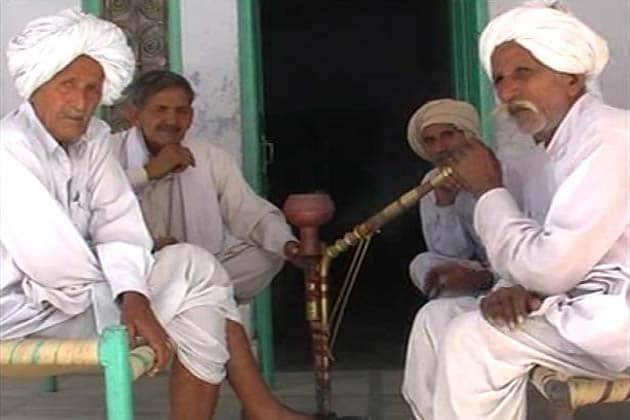 Khaps have drawn flak in recent years for controversial diktats on same-gotra (sub-caste) marriages and other issues.
Chandigarh: Some 92 Khaps, a highly influential self-styled caste councils, in Haryana hold the key to the outcome of Assembly polls even though Prime Minister Narendra Modi reached out to them ahead of hustings. Khaps have drawn flak in recent years for controversial diktats on same-gotra (sub-caste) marriages and other issues.
Besides, they have played a crucial role in resolving movement launched for reservation of Jats. Some of the major Khaps in Haryana include Nogama, Khera, Kandela, Meham Choubasia, Ghatwal and Satrol.
These khaps have considerable influence in districts of Jhajjar, Rohtak, Bahadurgarh, Sonipat, Jind, Hisar, Kaithal, Gurgaon, Bhiwani and Mahendragarh. Noting their importance political parties too have tried to romp them in the electoral battle.
Three major khap leaders from Haryana are in the fray in the elections. Head of Ghatwal khap Baljeet Malik has been fielded by the BJP from Baroda assembly seat. While Shamsher Kharka, chief of Meham Choubasia khap, is fighting on the BJP ticket from Meham seat, Kandela khap's head Tekram is trying his luck as independent candidate from Jind.
Kharka had recently unsuccessfully contested Lok Sabha polls on Indian National Lok Dal (INLD) ticket from Rohtak. He was drubbed by chief Minister Bhupinder Singh Hooda's MP son Deepender Singh. Tekram made attempts to get Congress ticket, but could not succeed. Hence, he jumped as independent into the fray.
"Political parties keep a tab on khaps as they play significant role in removing differences on certain issues between the public and the government in power," says Sunil Jaglan, head of Bibipur village and Nogama khap. Modi, during his canvassing in Haryana in Jind had reached out to Khaps or caste councils that hold sway in Haryana.
"Today, leaders of different Khaps are present here to give their blessings and I bow to them," Modi had said while addressing a rally at Jind on October 11. However, political experts says that members of khaps and people associated with them are "silent voters."
Jaglan says khaps are apolitical by nature and does not believe in extending support to any political outfit. "Khap members and people associated with them do vote, but to that candidate whom they feel is right," Jaglan says.
Besides being silent voters, khaps in general do not take any unanimous decision to support any political party, opines experts. Meanwhile, panchayats in Jind district of Haryana toyed with the idea of taking a 'shapat patra' (oath form) from the candidates of all political parties contesting the assembly elections that if they want that they should be voted to power then they have to take pledge and give a concrete strategy to tackle skewed sex ratio and problem of water among other issues in villages.
However, the idea did not go well with the politicians as none came forward to give the 'shapat patra', Jaglan, who is head of Bibipur village with a population of over 5,000 people says. Subash, sarpanch of Jalalpur village, says in the coming assembly elections the candidates of all political parties will have to convince the rural voters that if we shall vote for them then they will have to make the villages at par with the cities or towns in terms of facilities.
Haryana, which is going to polls on October 15, is set to witness a multi-corner contest between Congress, BJP, Indian National Lok Dal (INLD), Haryana Janhit Congress (HJC)-Jan Chetna Party (JCP), Haryana Lokhit Party (HLP) and BSP.
BJP for the first time in the political history of the state has decided to contest the 90 assembly seats on its own. The party had always contested previous polls in alliance with political outfits opposite to Congress.
Get the best of News18 delivered to your inbox - subscribe to News18 Daybreak. Follow News18.com on Twitter, Instagram, Facebook, Telegram, TikTok and on YouTube, and stay in the know with what's happening in the world around you – in real time.
Read full article