Partners Samajwadi Party and Congress were engaged in friendly fights in at least a dozen seats and in at least five of them that cost the alliance dearly.
Here are the seats where the Bharatiya Janata Party was able to steal a march though the Samajwadi Party and Congress together totalled more.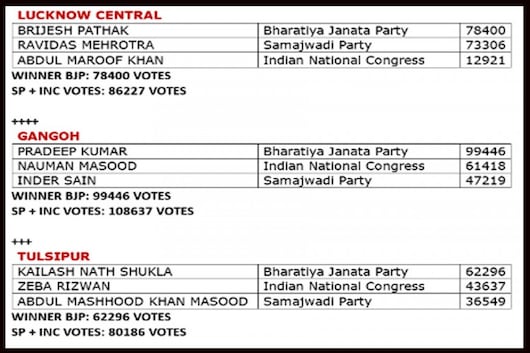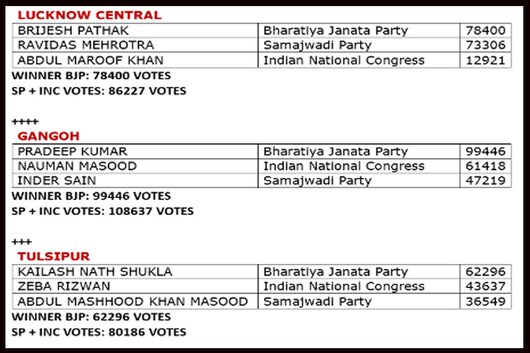 ALSO READ: Congress Kept Priyanka Out of UP, the Alliance Paid for it Dearly
BJP on Saturday swept Uttar Pradesh Assembly elections defying all predictions of a tight three-cornered with SP-Congress alliance and BSP.