I Have a Wife, Daughter, Son-in-Law and Nephews. Modi Has No One: Sharad Pawar
Sharad Pawar accused Narendra Modi of "peeping into the homes of others" after the PM questioned the "free hand" to NCP chief's nephews.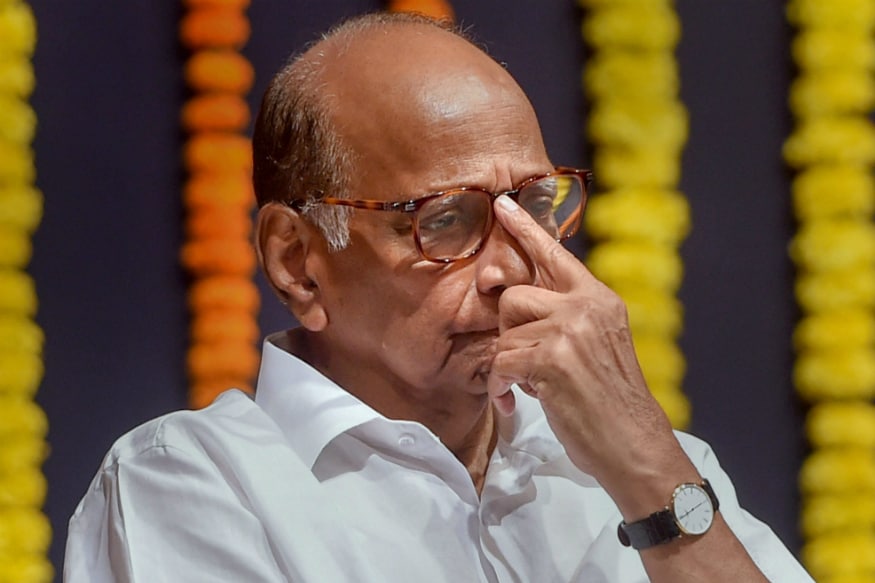 File photo of NCP chief Sharad Pawar.
New Delhi: Narendra Modi peeps into the homes of others' as he has no family of his own, NCP chief Sharad Pawar said on Wednesday, hitting back at the PM for questioning the "free hand" to his nephews in Maharashtra.
"Modi ji says 'Pawar sahab is a good man but has family issues. His nephews are out of his hands'. I wanted to ask him, what does he have to do with issues at my home? But then I realised. I have my wife and daughter; my son-in-law and nephews visit us. But he has no one," Pawar said.
"How will he (Modi) know how to run a family? That's why he peeps in others' homes. I can say more, but I don't want to stoop to a low-level," the Maratha leader added.
At a rally in Maharashtra, Modi slammed the "dynastic politics of Sharad Pawar" at a rally in Maharashtra's Akluj and claimed the NCP chief had "fled" the poll arena from Madha Lok Sabha constituency as he sensed defeat.
Attacking Pawar, Modi said the NCP chief wondered if he has a family or not. "Pawar has the right to speak against me or my family because he is elder to me. Pawar is steeped in dynastic politics and his model is a "special family" in Delhi," Modi said, in a veiled reference to the Gandhis.
Interestingly, NCP MP and former Maharashtra deputy chief minister Vijaysinh Mohite Patil shared stage with Modi at the poll rally. Modi felicitated him for completing 50 years in active politics, PTI reported.
Mohite Patil's son Ranjitsinh, a former NCP MP, joined the BJP in March.
Get the best of News18 delivered to your inbox - subscribe to News18 Daybreak. Follow News18.com on Twitter, Instagram, Facebook, Telegram, TikTok and on YouTube, and stay in the know with what's happening in the world around you – in real time.
| Edited by: Nitya Thirumalai
Read full article