In Ayodhya, There is a Guide in Every Corner
There is a new bunch you come across these days as you enter Ayodhya. They peer inside car windows and offer services to pilgrims and travellers who are unfamiliar with of this ancient town's temple run.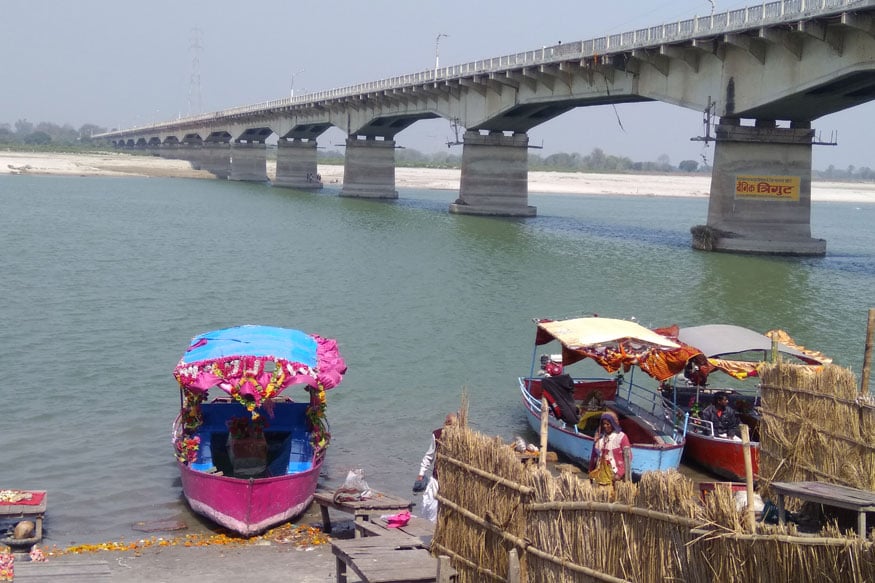 The Ghats of Ayodhya. Photo: Eram Agha
Ayodhya:
There is a new bunch you come across these days as you enter Ayodhya. They peer inside car windows and offer services to pilgrims and travellers who are unfamiliar with of this ancient town's temple run.
They have tilaks on the forehead and the legends of Ayodhya at their fingertips. Meet the self-appointed guides of Ayodhya who have found a new avenue for employment in this part of eastern Uttar Pradesh.
There is one thing common with all the 500 plus guides working in this small town which houses scores of temples – they belong to Pandey samaj. Many of them had earlier worked as purohits and pandits and practiced their traditional vocation of pooja path. But now 'Pandey samaj' seems keen to leave the ghats and become guides.
"There is no other option – I go to school on weekdays and on holidays you will find me here offering myself as a guide," says 11-year-old Akash Pandey. He says he has five siblings, and being the "eldest son" he has to become "responsible" fast.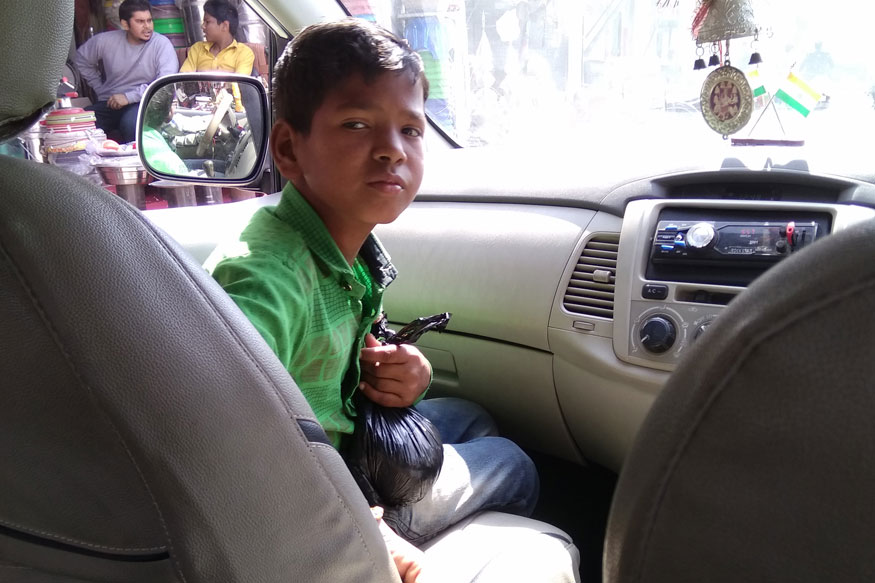 His father Jugal Pandey too now works as a guide. From children to 60-year-olds, the pandits can see scouting for customers for as low a fee as Rs 50. "In a day I earn Rs 300 and my father also gets the same money," he says while guiding this reporter to the Ramjanambhoomi ground.
"We will take you anywhere in Ayodhya – Saryu River, Hanumangarhi, Karsevak Puram, Sita ki Rasoi etc - but at Ramjanambhoomi our work ends where the queue starts," he adds while dropping tourists off at Ram ki Gaddi temple. There are long lines and multiple check points with police force heavily stationed along the stretch. "Once you go in you will find many other small temples and Sita ji ka pracheen sadan. After the checking is over at three four points the caged alleys will lead you to the place where murtis are placed. Offer your prayers and leave through the alleys," the guide directs visitors.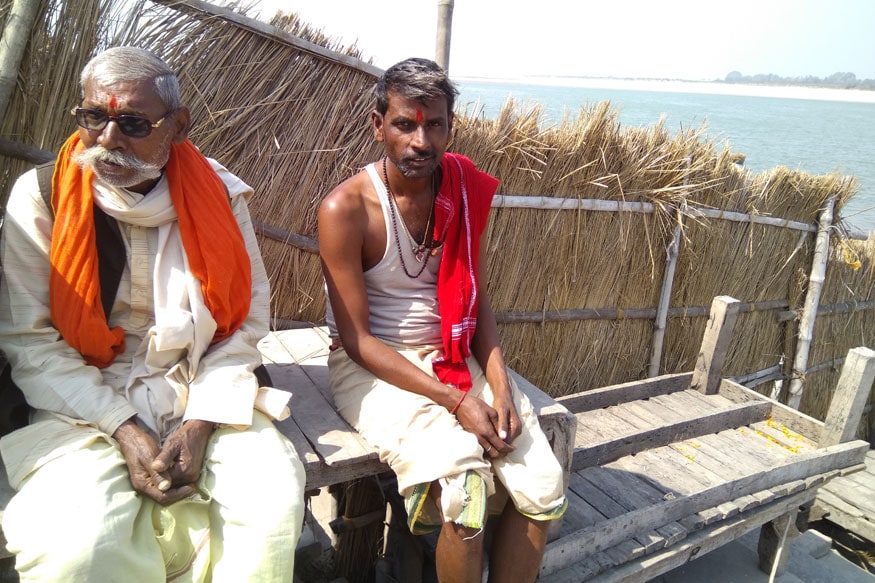 He then shows us around Karsevak Puram, where the karigars are working on the dholpur ka patthar and carving out designs for the Ram Mandir pillars. There we find Annubai Sompura from Gujarat, who is seen supervising work on temple construction. He was sent here for the building of the Mandir in 90s by his architect CB Sompura, and he has not gone back since. "I stayed back to complete the work. 75% of it is done. The first floor is complete and second floor is in progress," he says.
Ravi Pandey (22) joins in the conversation, and explains why he became a guide. "We do not work under any government department or contracts. We are neither paid salaries. There is nothing else to do here, so we have taken to this profession. There is no other job that we can do except showing people the temples. I attempted joining UP police but failed and will try again," he says.
Every day thousands visit the place and a guide on an average earns Rs 300 in a day. "Some days are bad we get only Rs50," Ravi adds.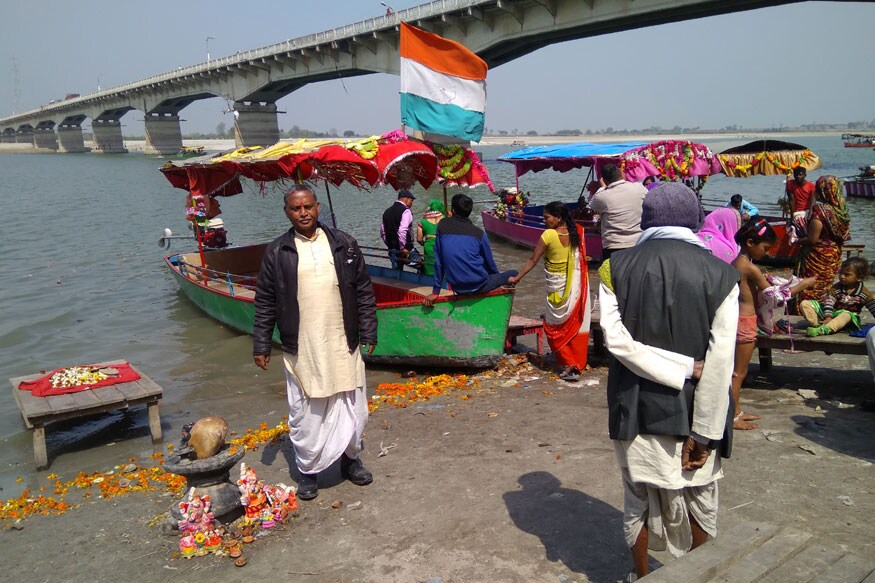 This constituency votes on February 27, and a member of the samaj says whoever comes to power should make the job of guides a government one. People in the fray are Mohammad Bazmi Siddiqui from BSP; Ved Prakash Gupta from BJP; Suryakant Pandey from CPI; Dharmendra Kumar Upadhyay from RLD and Tej Narayan Pandey Alias Pawan Pandey the sitting MLA from Samajwadi Party.
Head of Saryu Teerth Purohit Seva Samiti Om Prakash Pandey tells News 18 that the population of this samaj is 10,000 and almost 500 people are involved in this profession for meagre earnings. "Since Ayodhya is part of legends and people attach religious sentiments to this place there will never be a dearth of visitors and pilgrims. Our children and even the elderly have become guides and are doing this for long time now. The government that comes to power should look into making this a profession with Rs 10,000 salary. These people should become registered professionals."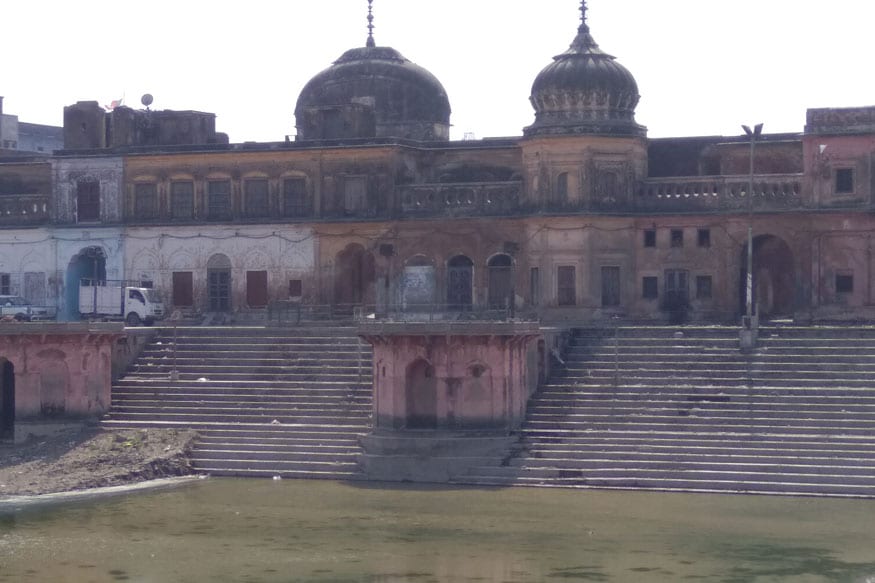 When asked who is likely to form government in Uttar Pradesh, he says, "Only that party forms the government, which is in favour of Ram Mandir and the will to execute it. Since the matter is sub-judice I do not want to talk further on this."
It can be BJP, BSP, SP, RLD, Congress or any other party, provided they are "true to Ayodhya", he concludes.
| Edited by: Ashish Yechury
Read full article
Countdown To
Elections Results
To Assembly Elections 2018 Results