GET Stock

Quotes


In Mamata's Bid to Build anti-Modi Front, a Glimpse of Sonia Gandhi's 2004 Playbook
Trinamool Congress chief Mamata Banerjee is carefully improvising on Congress chief Sonia Gandhi's mobilisation strategy of 2004.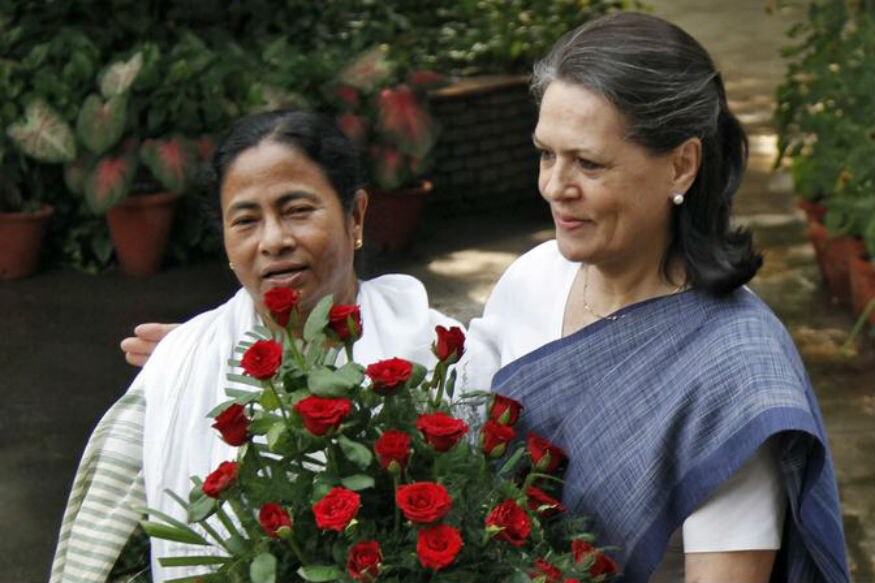 File photo of Trinamool Congress chief Mamata Banerjee and Congress president Sonia Gandhi. (Reuters)
New Delhi:
On a cold winter morning in December 2003, Ram Vilas Paswan stood at the porch of his Lutyens' Delhi bungalow, waiting to receive the then Congress president Sonia Gandhi.
Sonia kept her appointment and arrived on time, but sans all the paraphernalia. She quietly walked in to meet Paswan who had left the BJP-led National Democratic Alliance (NDA) in protest against the Gujarat riots.
After a short meeting, Paswan came out to announce a pre-poll alliance with the Congress in 2004 Lok Sabha polls. Paswan's Lok Janshakti Party then had just four seats in the Lower House, but Sonia realised that every seat mattered in the daunting task to take on Vajpayee's BJP.
Cut to March 2018.
Mamata Banerjee sat in her office in Parliament for one whole day this week. The House was in session. All top leaders, including those from the Congress, were in Delhi.
Mamata met leaders from all major political parties in Opposition. Even the BJP's oldest ally, the Shiv Sena, met her. So did Pinaki Mishra from the BJD. At her residence in Delhi, Mamata had a detailed discussion with BJP rebels like Yashwant Sinha, Shatrughan Sinha and Arun Shourie.
Perhaps taking a leaf out of Sonia Gandhi's book, Mamata met just about anybody who could be somebody after 2019 General Elections.
"She knows the importance of BJP rebels who can make many in the Treasury Benches squirm. That's part of Mamata's plan to forge a front against Modi," a source close to the West Bengal CM said.
Mamata has always held Sonia Gandhi as one of her mentors and as she takes charge to bring opposition parties together for the big fight in 2019, the Trinamool Congress leader is carefully improvising on Sonia's mobilisation strategy of 2004.
A senior Congress leader admits that the Congress needs the Trinamool leader "at this juncture". Mamata is seen as a hands-on CM. Despite allegations of scam, she has moved on and has electorally been more successful than her counterparts.
But Mamata's support comes with a price. She would want to be the face of the alternative front and be in-charge. And then there is Sharad Pawar, who has been waiting in the wings for decades now.
Despite multiple claims to the leadership of the alternative front, the fact remains that an opposition front minus the Congress is not possible. The Grand Old Party, too, is in no mood to concede the leadership easily.
It has upset many within the Trinamool Congress that Rahul Gandhi did not take time out to meet Mamata or reach out to her. Mamata has not yet got over the fact that Rahul had aligned with the Left to fight the Trinamool in Assembly elections.
Mamata Banerjee is more comfortable in doing business with Sonia Gandhi. Like Sonia, she has decided to walk the talk. She will be travelling to Chennai to meet Stalin and Karunanidhi next month. She is also expected to go to Lucknow soon should BSP chief Mayawati and Samajwadi Party chief Akhilesh Yadav call a joint meeting.
Inch by inch, Mamata hopes to surge ahead.
| Edited by: Nitya Thirumalai
Read full article