In Punjab's Foothills, Dalits Wait For Akali Dal Wipeout
Nestled in the foothills of the Himalayas, Sekhowal is just 15 km from Punjab's border with Himachal Pradesh. According to the 2011 Census, there were nearly 99 lakh unemployed people in Punjab. Sekhowal fares no better than the rest of the state.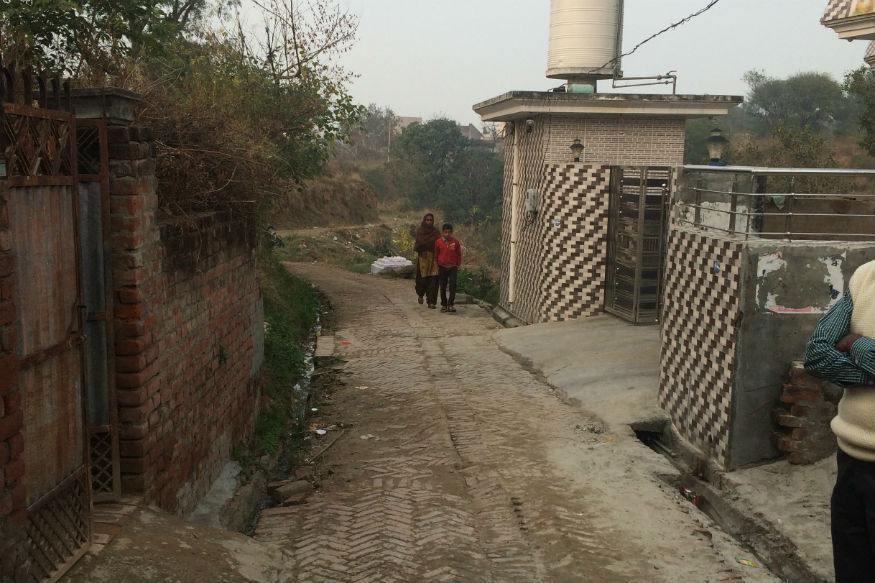 Sekhowal village in Punjab's Hoshiarpur district. Photo courtesy Uday Singh Rana
Sekhowal village, Hoshiarpur district: Ask Santokh Ram what problems his community faces and he says he doesn't know where to begin.
"The village is divided along caste lines and the Harijan settlement has the least facilities. For starters, we get running water in our homes for only seven minutes in a day. We have to ensure that we fill up as much water as we can in those seven minutes," says Ram, a former Sarpanch of his village.
"The power situation is no better. I only light two bulbs in my house. I don't have any heaters or air conditioners either. Yet, my electricity bill for this month is Rs 8,200. This is despite the fact that we get power for only six hours every day," he adds.
Nestled in the foothills of the Himalayas, Sekhowal in Hoshiarpur district is just 15 km from Punjab's border with Himachal Pradesh. According to the 2011 Census, there were nearly 99 lakh unemployed people in Punjab. Sekhowal fares no better than the rest of the state.
As a result, many of the village's young men and women are forced to migrate to Himachal Pradesh for jobs. Many of those who don't, say village elders, end up falling into the drug trap. For many, the blame lies squarely on the ruling Shiromani Akali Dal (SAD) government.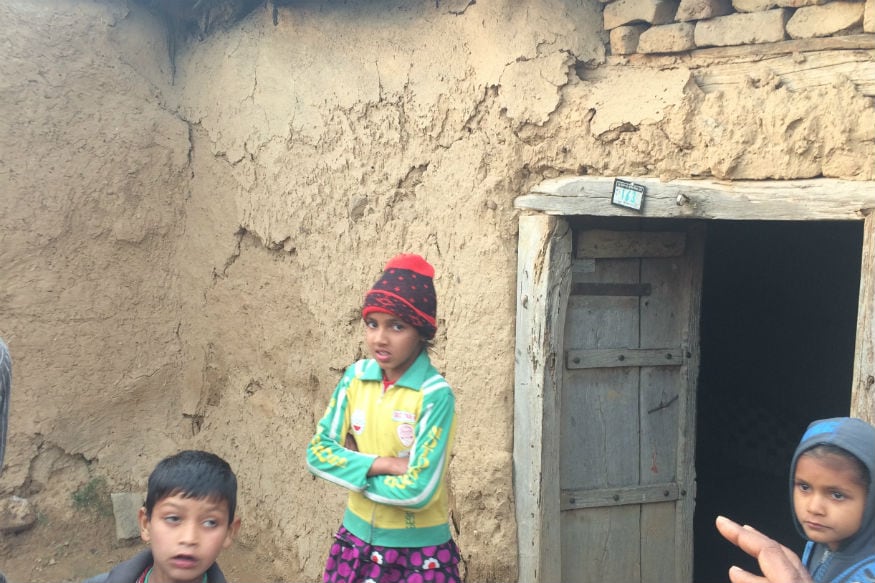 "My daughter is 20-years-old and she was forced to stop studying and go to Himachal Pradesh. She found work in a factory there and she has been supporting the family by working there. I used to be an ardent Akali supporter, even when Congress used to sweep this region. But over the last ten years, I have seen them destroy my village. Us Dalits are the worst affected and we are not going to stay quiet this time. We are waiting eagerly for the Akalis to be wiped out," Ram says.
As a former Dalit Sarpanch, Ram is a respected figure among the others in his settlement. As he starts talking of the problems that Dalits face, a small crowd starts to gather near his house to talk of the problems they all face.
Gurmeet Kaur is a 59-year-old Angwanwadi worker. "I started working 30 years ago and I used to earn Rs 100 per month. Today, I only earn Rs 2,500. Even after 30 years, the government hasn't made me a permanent employee. If I have to buy milk for guests, my entire budget gets upset. They say they will retire me soon. Badal is 90-years-old. Maybe they should ask him to retire first!" she says.
Vimla Devi, who works as a cook at the local government school she earns only Rs 1,200 a month and the workload is a lot. Neelam Devi and her husband Blabir Singh are both physically challenged. "My husband and I walk using crutches and we have four children to support. We live off government pension but he haven't received pension for six months. How are we expected to survive?"
While the SAD government had launched its much-hyped Atta-Dal scheme for below poverty line families, Dalit families in Sekhowal say they have never received any pulses under the scheme. Many said that they had not even received payment for work they performed under the Mahatma Gandhi National Rural Employment Guarantee Act.
The drug menace in Punjab's Majha region has been widely reported but villages in Punjab's eastern frontier have not remained unaffected. A Sekhowal resident, who does not wish to be named, says, "My son got into bad company a few years ago and he started taking chitta, one of the worst drugs available in the region. I have spent Rs 12 lakh over the last few years trying to get him out of the habit, paying hospital bills and bailing him out when the police catches him. Whenever Sukhbir Singh Badal and Narendra Modi say that the drug problem in Punjab is exaggerated, it makes my blood boil. There have been five drug-related deaths in our neighboring villages. They tell me that drugs come from Pakistan, which is to the west of Punjab. We are on the other end of the state. This means that drugs have spread all over the state. This could not have happened without government support."
In addition to struggling for their livelihoods, Dalits in the region also struggle against caste barriers which have not quite disappeared. "None of us have any land," says Ram, "So, when we have to get firewood we get it from the forest. Most of the forest land either belongs to the Jatt-Sikhs, Rajputs or Gujjars. They often object to us getting wood from their land."
When they aren't battling the shackles of caste, they are battling the elements. Kaur has lost count of the number of times wild animals from nearby forests have invaded her house.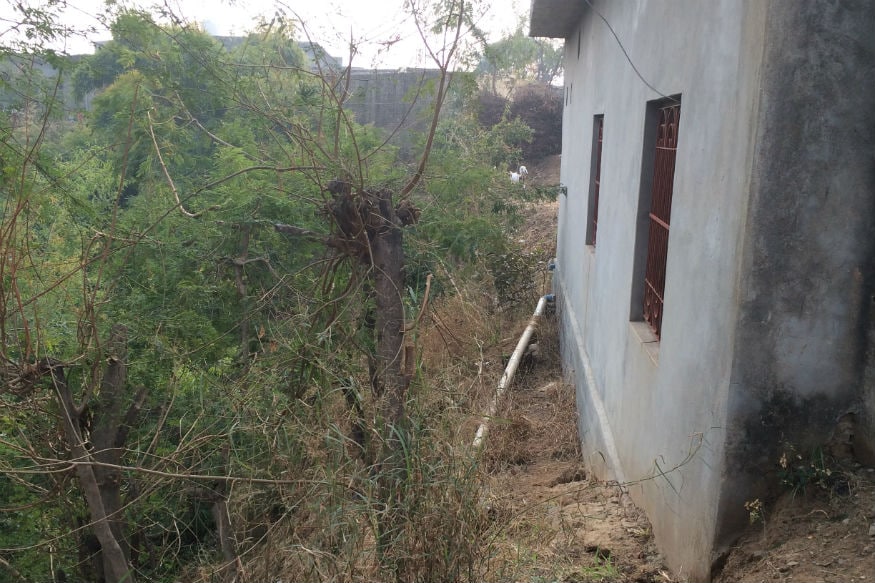 "Dalit houses are at the edge of the village. I can't tell you the number of times I have been cooking rotis at home and a band of monkeys just snatch the rotis from our hands. Most of our houses are at the edge of a cliff and are made of mud. One bad monsoon and there could be a major tragedy here. The government has never bothered to build houses here," she says.
The Congress manifesto, which promised homes to poor families, has appealed to Dalits here. However, it is Captain, not Congress, which will draw them to the polls. "Captain Amarinder Singh is an old leader. When he was Chief Minister, there were no drugs. It doesn't matter which party he belongs to. In fact, some of the Aam Aadmi Party candidates are better than Congress ones. But still, all of us will support Congress because of Captain. He is somebody who isn't scared of the Badals. He is somebody who understands Punjab," Ram says.
As the Sun sets over the hills, people gathered at Ram's house start dispersing. That is when he calls out to the crowd, "Button sadde hathch aa. Aidki aapa Akali Dal da safaya karange (The button is in our hands. This time, we will wipe out Akali Dal)."
| Edited by: Ashish Yechury
Read full article
Countdown To
Elections Results
To Assembly Elections 2018 Results