Bhopal
: Almost 20 years after scripting history by becoming the first transgender MLA of the country, Shabnam 'Mausi' Bano is set to make a comeback in the Madhya Pradesh assembly elections scheduled for later this year.
The former transgender lawmaker is planning to contest assembly polls from Kotma, which is an unreserved seat in the tribal-dominated Anuppur district, and is around 600 km from state capital.
A staunch critic of RSS and Bharatiya Janata Party, the 63-year-old is open to an offered ticket from the Congress party, despite her bitter experience with the grand old party in the past.
This happened when the ex MLA had gone to the Congress headquarters during a Mahila Morcha, which was chaired by MPCC head Kamal Nath. She left the headquarters fuming after being "disrespected" by party office bearers. The senior authority at Mahila Morcha tried to control the damage but she stomped out of the office.
"It was not only my insult, but an act of disrespecting the entire transgender community," Bano told
News18
.
This is not the first instance when the transgender MLA was snubbed and insulted at the Congress office. "Before 2003 polls, I had called the then Congress state president Radhakishan Malviya, requesting for a party membership. She showed utter disrespect and said, "We don't have dearth of men that we will need a transgender in the party."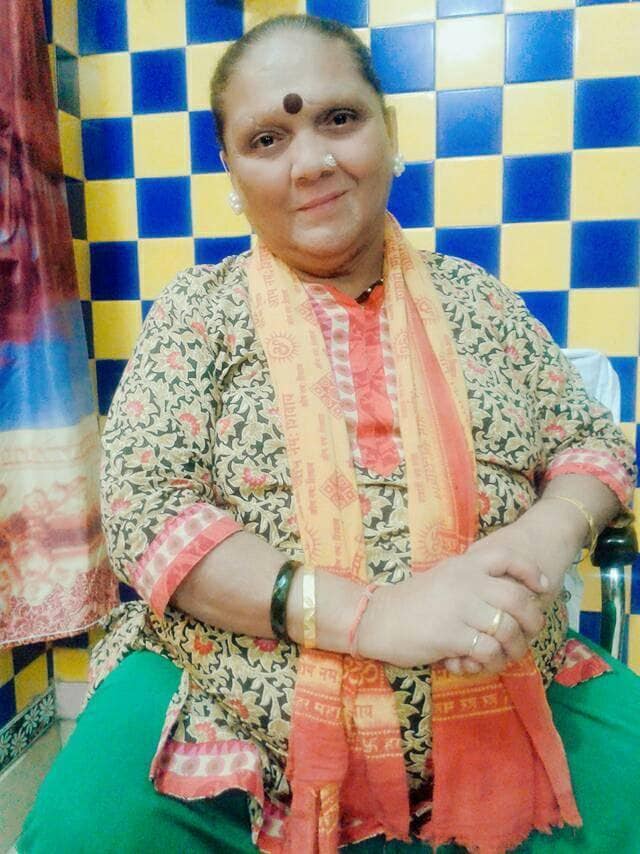 However, even now Bano chooses to identify herself as a
kattar Congressi
(staunch Congress supporter). "I still consider Scindia
ji
(Jyotiraditya) my maharaja and my respected leader and would accept Congress membership if he offers it to me," said Bano on phone from Kotma, where she has been living for many years now.
When asked about whether she expects to have the support of the public in her area, Shabnam
mausi
promptly replied that the public is fed-up with 'crorepati' Congress MLA Manoj Kumar Agrawal, who does nothing for the development of the constituency and wants change.
In case the Congress fails to give her a ticket, the first ever transgender MLA is prepared to contest on her own, and has denied any possibility of an association with BJP, accusing the ruling party of rampant corruption in MP.
After her initial term as an MLA came to an end in 2003, Shabnam
mausi
had tried her luck from Kotma on a RJD ticket. However, according to her, Lalu Prasad Yadav betrayed her on the promise of providing monetary support and making a presence in campaigning which ultimately led to her loss. "I had cursed Lalu Yadav which brought his downfall in Bihar," she said.
Her next electoral foray came in 2012 when she fought from Kanpur Cantonment constituency in Uttar Pradesh but lost. Despite the downward trajectory of her political career, the ex-MLA has inspired several other transgenders to contest in elections in MP and elsewhere after her historic win in 1998.
The upheaval which has marked her political career, is also reflected in her personal life from early stages.
Abandoned by her father, a Superintendent of Police and a staunch Brahmin, she faced several hardships and constantly fought against social stigma in order to be able to land on small roles in Bollywood movies.
Bollywood paved way for politics and Bano entered the Assembly in 1998 independently. Her life story was the subject of 2005 movie Shabnam Mausi in which veteran actor Ashutosh Rana played the title role.
Bano can fluently speak 12 Indian languages and spends most of her time after her MLA stint spreading awareness on HIV/AIDS and fighting gender disparity.