Invoking Sabarimala Violation of Model Code of Conduct, Kerala CEC Warns Candidates
Kerala Chief Election Commissioner Teeka Ram Meena said no campaign in the name of god and religion would be entertained.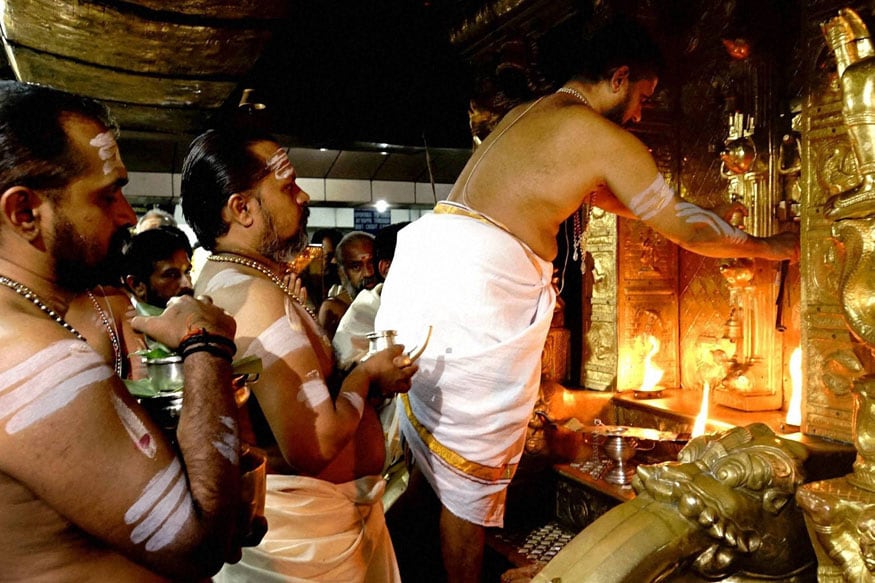 File photo of Sabarimala temple. (Image: Reuters)
Thiruvananthapuram: A day after the Election Commission announced the dates for the high-stakes general elections, Kerala Chief Election Commissioner Teeka Ram Meena on Monday said invoking Sabarimala during political campaigning would be considered a violation of the Model Code of Conduct.
Meena, during a press briefing, said no campaign in the name of god and religion would be entertained.
"Tomorrow I am holding a meeting with political parties in this regard and will be requesting them not to unnecessarily use religious feelings or traditions to solicit votes as this may create some religious tensions among people. If that happens, action will be taken." T r Meena said.
He added that he will conduct discussions internally and also with the police. "We need to internally discuss our strategy and approach on how to tackle these apprehensions. We will discuss it with political parties and the district administration."
The entry of women of menstruating age into the Lord Ayyappa temple has been a contentious issue, with the state witnessing widespread violence after the CPI(M)-led LDF government decided to implement the apex court order allowing women of all ages entry into the shrine.
Marking the culmination of the over two-month-long stormy annual pilgrimage season, the Lord Ayyappa temple was closed on January 20.
Traditionally, women of menstruating age or in the age group of 10 to 50 years were not allowed to enter the temple as the deity, Lord Ayyappa, is believed to be in the form of "Naishtika brahmachari" (perennial celibate).
As per the model code of conduct inciting religious feeling, using any kind of Supreme Court judgement, invoking God, soliciting votes in the name of religion or by inciting religious feelings is a clear violation of model code of conduct.
"We are going to take it very seriously and will not allow any kind of such violations which creates problem. Citing or invoking some sort of religious propaganda based on the Sabarimala judgement or Sabarimala issue by invoking name of Sabari god will be a clear violation of the model code of conduct and we will take action," Meena said.
Meanwhile, BJP state president Sreedharan Pillai said, "We have already declared that we will not use Sabarimala issue for election campaign. But the people are aware of this issue and they will decide accordingly."
He said that as far as Kerala is concerned Sabarimala has been a very controversial issue and political parties will have to draw a line as to what extent they have to use it.
The 20 Lok Sabha seats in Kerala will go to polls on April 23. The total number of voters are about 2.54 crore and of this, there are 1,31,11,189 women voters, 1,22, 97, 404 male voters and 119 transgender voters.
Get the best of News18 delivered to your inbox - subscribe to News18 Daybreak. Follow News18.com on Twitter, Instagram, Facebook, Telegram, TikTok and on YouTube, and stay in the know with what's happening in the world around you – in real time.
Read full article