Is Mayawati Preparing to Take on BJP in Lok Sabha Bypoll from Phulpur?
After her angry walkout from the Rajya Sabha, BSP chief Mayawati had dropped enough hints that she is not afraid of facing the electorate. If she indeed decides to contest, Mayawati may be the joint candidate of the SP, BSP and Congress.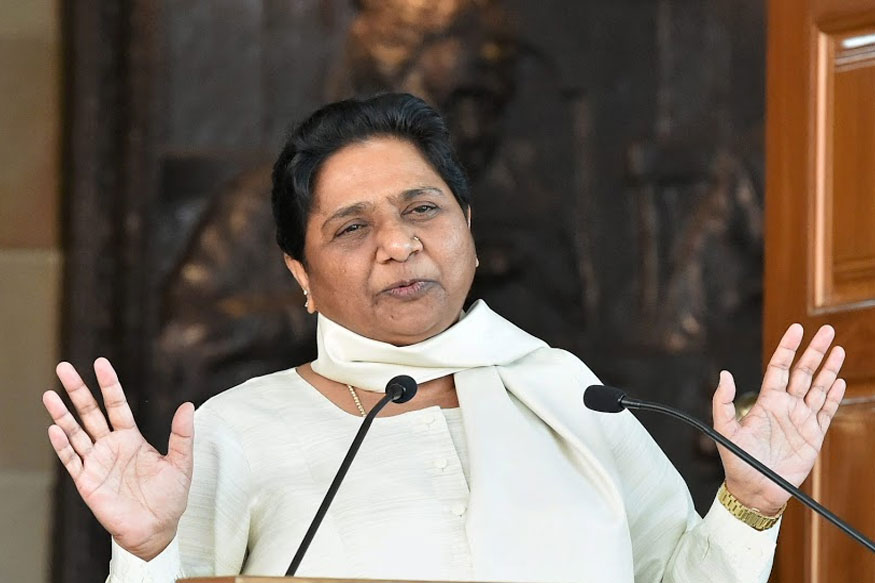 File photo of BSP chief Mayawati.
The redemption of sorts Mayawati is attempting after being cornered in her own backyard may not just be restricted to quitting Rajya Sabha seat.
Political corridors in Lucknow are now abuzz with speculations whether there is a sequel to BSP chief's offensive both inside and outside Parliament. Scene two, act one could be a direct election to the Lok Sabha from Phulpur near Allahabad, a seat which will fall vacant once UP Deputy CM Keshav Maurya resigns from Parliament. Both Yogi Adityanath and his deputy will have to assume membership of either legislative assembly or council within six months of taking charge. The two are expected to quit once President and Vice-President elections to get over.
In her statement before the media after the RS walkout, Mayawati dropped enough hints that she is not afraid of facing the electorate.
"I have been four times CM. I have contested and won Lok Sabha polls, I have won MLA elections. Whenever necessary I have got nominated to the Rajya Sabha."
It is indeed a fact that BSP chief has not faced direct elections for almost a decade. When she became UP CM with an absolute majority in 2007, she opted nomination to the state legislative council. After losing to SP in 2012, Mayawati chose to enter the Rajya Sabha. Her term will end in April next year, and BSP now even does not have numbers to ensure the victory of even one candidate in biennial elections for the council of the states.
If she indeed decides to contest, Mayawati may be the joint candidate of the opposition SP, BSP and Congress. And the contest would lay the foundation for a grand alliance in UP before 2019 general elections. In many ways, it would also give shape to the anti-BJP front at the national level.
Going back in history, political parties and leaders have used by-polls as a litmus test to gauge the public mood. Sharad Yadav, who sits right next to Mayawati in RS, was fielded by Jaiprakash Narain from Jabalpur in MP more than four decades back to test opposition unity against Congress. That was before the imposition of emergency.
Mayawati's mentor Kanshi Ram won first LS election from Etawah in UP in 1990. He tested Mulayam before joining hands with the SP leader. Political observers were surprised to see BSP winning that election against Mulayam's candidate! And we are talking about an era in UP politics when both Mulayam and Mandal politics were at their peak.
Secondly, Phulpur's demographic profile also suits BSP. It has substantive Dalit, Minority, and Most Backward Caste votes. It is a seat thrice held by Jawahar Lal Nehru. Vijay Lakshmi Pandit, Janeshwar Mishra, and VP Singh represented Phulpur in the LS. Interestingly, Mayawati's mentor Kanshi Ram also contested from here in 1996, losing to SP's Jang Bahadur Patel by less than 20,000 votes.
A victory from Phulpur can send a larger message in UP and outside. It can stem the slide, the atrophy which has set in to gnaw at the very foundation of the BSP.
The question is whether Mayawati is prepared to take up this challenge.
| Edited by: Puja Menon
Read full article
Countdown To
Elections Results
To Assembly Elections 2018 Results