'Is This the Truth of Your Prohibition,' Rahul Gandhi Asks Nitish Kumar After 9 Kids Die in Hit-and-run
Rahul Gandhi accused the Bihar Chief Minister of shielding the BJP leader whose vehicle ran over the school students.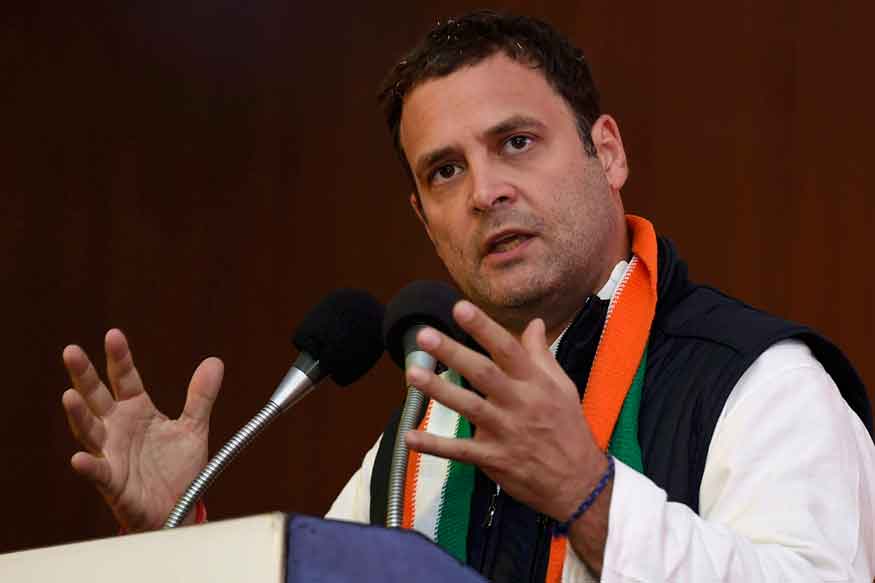 File photo of Congress president Rahul Gandhi. (PTI)
New Delhi: Congress President Rahul Gandhi on Monday accused Bihar Chief Minister Nitish Kumar of shielding a BJP leader, who allegedly ran over nine innocent children with his car under the influence of liquor, and said the truth of prohibition in the state stands exposed.
"In 'drug free' Bihar, a BJP leader under the influence of liquor kills nine innocent children. Nitish ji, is this the truth of your prohibition? The voice of your inner conscience is saving whom - the accused BJP leader or the truth of liquor in Bihar?" he said on Twitter.
'नशामुक्त बिहार' में नशे में धुत एक भाजपा नेता ने 9 मासूम बच्चों को मार दिया! नीतीश जी क्या यही है आपकी शराबबंदी की सच्चाई?आपकी अंतरात्मा की आवाज आज किसे बचा रही है - आरोपी भाजपा नेता को या बिहार में शराब की सच्चाई को?

— Office of RG (@OfficeOfRG) February 26, 2018
At least nine children were killed and about 20 injured when a speeding Bolero SUV ploughed through them outside a government school on the outskirts of Muzaffarpur town on February 24.
The tragedy occurred near the government-run Dharmpur Middle School in Minapur police station area, about 10 km from district headquarter town of Muzaffarpur, when the children were returning home.
Nitish Kumar had ordered a "speedy probe and tough action against the guilty driver". The vehicle belonged to a BJP leader from the adjoining Sitamarhi district, police said.
Get the best of News18 delivered to your inbox - subscribe to News18 Daybreak. Follow News18.com on Twitter, Instagram, Facebook, Telegram, TikTok and on YouTube, and stay in the know with what's happening in the world around you – in real time.
Read full article