It's Going to be a 'Party' Online: BJP, Congress Gear up for Social Media Blitz
Political parties are gearing up for the launch of an online blitz of sorts on different social media platforms in Karnataka as the countdown for Assembly elections 2018 begins.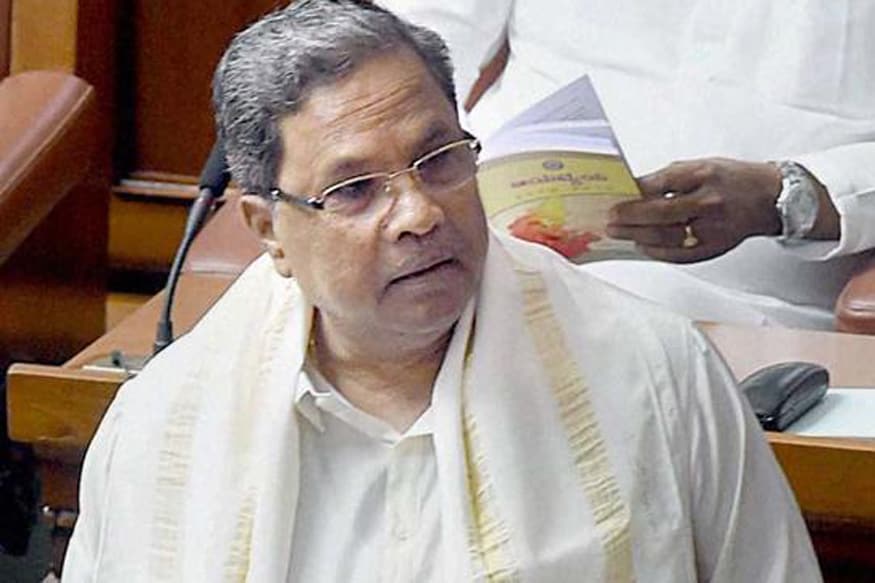 File photo of Karnataka CM Siddaramaiah (PTI )
Bengaluru: Political parties are gearing up for the launch of an online blitz of sorts on different social media platforms in Karnataka as the countdown for Assembly elections 2018 begins. The Bharatiya Janata Party (BJP), which is in the opposition in the state, has unveiled plans to launch at least 5,000 WhatsApp groups for 'starters', said the party's IT Cell. It believes that the push from WhatsApp campaigns is what led to the BJP's mammoth win in Uttar Pradesh earlier this year.
With the online push, Bengaluru could soon become a second 'base' for the BJP's e-outreach before the 2019 Lok Sabha elections as Prime Minister Narendra Modi finds the online campaign teams in the IT hub to be very strong.
"This is just to begin with. Going forward, there could be nearly 10,000 groups," said Karnataka IT Cell convenor K Amresh. "Modi was impressed with the work from the Bangalore volunteers. So he says we could build greater strategies, especially for the English-speaking audience, out of Bengaluru, which could be a second base ahead of 2019 elections."
The party's IT Cell has, so far, mostly worked out of a war room in the national capital.
The party wants to focus on good governance and development, while also rectifying mistakes it had committed in the Bihar elections when it comes to dealing with sensitive issues, Amresh told CNN-News18.
Over the past three years, a huge database has been collated during public events, and the teams are reaching out to voters based on what interest group they fall under — students, homemakers, women, rural, urban, senior citizens, army veterans etc.
But the focus remains on online outreach. A huge amount of backroom strategising and training continues offline. At least once a month, meetings and workshops are held, issues thrashed out and faults zeroed in on.
The Congress, which has also realised the power of social media, says it is not worried about the numbers being projected by the BJP. Actress-turned-politician Divya Spandana, who currently heads the Congress's national social media cell, said they have a two-pronged approach. First comes the national picture — it wants to take on the BJP on issues such as corruption, economics and policies, unemployment and the recent cases of lynching. The second focus is on highlighting the central government's perceived lack of interest in supporting Karnataka over issues like the Cauvery water-sharing row, drought relief, farm loan waivers and the imposition of Hindi language.
The strategy is in line with what Chief Minister Siddaramaiah articulates in almost every public meeting — that whenever he led all-party delegations with many BJP leaders to the PM to press for support, the BJP leaders have always been silent, be it on Mahadayi, Cauvery or drought relief.
"We know when they (BJP) say 5,000, they actually mean 500. The BJP is all about perception and hype. To be honest, in all modesty, we have a lot more WhatsApp groups than their perceived number of 5,000," said Divya Spandana, adding that even the Facebook connect of the Congress was higher than that of the BJP's.
The Janata Dal (Secular), which began realising the importance of social media only after the Uttar Pradesh elections and launched its state president H D Kumarswamy on different social media platforms in March, is still a late entrant.
In contrast, the BJP's social media cell has teams at the state, district and constituency levels. "There is not a single paid employee. We are all volunteers who work and spare a few hours every day and during weekends for party work. By the end of July, our teams will be more organised. Seeing the Congress's style of functioning in the last few weeks — be it in announcing loan waivers or the over-confidence of the CM after the last two by-election victories, we want to be prepared for an early election too," said Balaji Srinivas, the BJP's state social media cell convenor.
In the next two to three weeks, party leaders will fanning out under the 'vistara' programme. Every MLA or MP will leave the comfort of his or her home constituency and meet people in a different constituency. In two weeks, these leaders hope to cover booth-level cadre. Every day, feedback reports will be filed both on strong candidates and voter sentiment.
"By the end of July, we will organise our social media teams and strategies too, as by then registrations of more volunteers will be completed. We will focus our strategies on the achievements of the Modi government and the failures of the Congress in Karnataka," said Srinivas. "We are collecting data from Centre and state on different programmes and have a number of issues to showcase the Congress's failures."
The Congress, which is also strengthening its content team into sub-groups to take on WhatsApp propaganda and is putting together its own graphics and videos, combats this claim instantly. "Karnataka was in the ninth position on economic development, we are now the third. We are also the number one state for investment. If you look at our 2013 manifesto, we have already delivered on 155 of the 165 promises," said Spandana.
Referring to false claims and Photoshopped images that the BJP has earlier been accused of using, she said the Congress has taken a policy decision to take the high road on this. "We don't hit below the belt. We don't lie, we don't indulge in fake propaganda. We don't have to use Photoshopped images of developed roads because we have real pictures of these to show," she said.
The online fireworks are just beginning. Come August, both parties will likely be spamming voters' inboxes.
Get the best of News18 delivered to your inbox - subscribe to News18 Daybreak. Follow News18.com on Twitter, Instagram, Facebook, Telegram, TikTok and on YouTube, and stay in the know with what's happening in the world around you – in real time.
| Edited by: Swati Sharma
Read full article