GET Stock

Quotes


Jaitley Defamation Case: In his Petition, Kejriwal Called Case 'Private'
Fresh documents accessed by CNN-News18 on Tuesday reveal that Aam Aadmi Party convener and Delhi CM Arvind Kejriwal, in his petition, filed on October 19, 2016, had mentioned the nature of judicial proceedings as "private" in the defamation case filed against him by Arun Jaitley.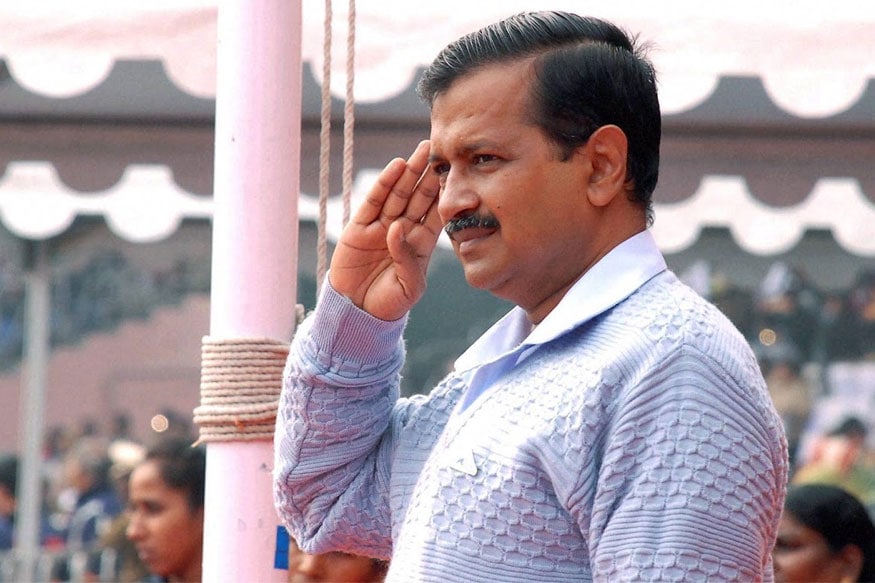 Delhi Chief Minister Arvind Kejriwal (PTI Photo)
New Delhi: Court order from October 19, 2016, accessed by CNN-News18, shows that Arvind Kejriwal, in his petition, had told the court that the proceedings are "private in character" in the defamation case filed against him by Arun Jaitley.
In the same order, the Judge goes on to observe that "events are same, date of filing is same and cause of action is same and both the proceedings are private in character".
However, in a letter to the L-G, Delhi deputy CM Manish Sisodia had asserted that Kejriwal had made his remarks in an official capacity, thereby making the GNCT duty-bound to provide for an eminent lawyer to the Delhi CM. Sisodia had proposed the name of Ram Jethmalani, who asked for Rs 1 cr as his retainer fee and Rs 22, 00,000 per appearance in the court.
As per the letter, AAP wanted the taxpayers' money to be utilised to foot the bill of the eminent lawyer. However, the fresh documents pertaining to the case reveal the character of the suit as "private", thereby, busting Sisodia's claims.
On Tuesday evening, in a retweet by Kejriwal, it was said that Arvind Kejriwal in Seempauri asked the public "who should pay Jethmalani's fee, government or Kejriwal?" The public responded, "government".
When CNN-News18 reached out to Ram Jethmalani on Tuesday, he said he was ready to defend Delhi Chief Minister Arvind Kejriwal for no charge in the defamation case filed by Finance Minister Arun Jaitley.
"Everyone knows that I charge only the rich. If the government can't pay, I will not charge. I will treat them as my poor client. This matter is instigated by Arun Jaitley," Jethmalani said.
Jaitley had in 2015 filed a criminal defamation complaint against Kejriwal and AAP leaders Raghav Chadha, Kumar Vishwas, Ashutosh,

Sanjay Singh and Deepak Bajpai over their comments over the Delhi District Cricket Association (DDCA) controversy, seeking their prosecution for offences that entail a punishment of up to two years in jail.
A civil defamation suit has also been filed by Jaitley before the Delhi High Court in relation to the matter seeking Rs 10 crore in damages.
Also Watch
| Edited by: Mirza Arif Beg
Read full article