Jaswant appeals to Advani for Gorkhaland state
Former BJP leader makes rare contact with 'former colleague'.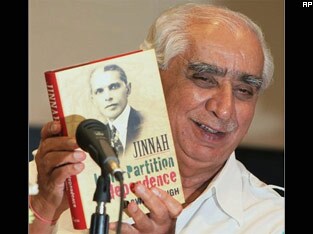 Former BJP leader makes rare contact with 'former colleague'.
New Delhi: Darjeeling MP Jaswant Singh on Monday for the first time reached out to his "former" Bharatiya Janata Party (BJP) colleague L K Advani four months after the saffron party expelled him.
Singh, while speaking about the demand for a separate Gorkhaland state, requested the Lok Sabha to issue an appeal to the Gorkha Janmukti Morcha (GJM) to withdraw its four-day strike and join talks.
After appealing to the Leader of the House Pranab Mukherjee, Singh turned to Leader of Opposition L K Advani and said: "my former colleague with whom I have had the pleasure of sitting with for four decades" while asking him to join such an appeal.
Singh reminded Advani that BJP's manifesto mentions a separate Gorkhaland.
Responding to it, Advani said since his name had been mentioned by "my colleague" in the context of the manifesto, he would say that a Gorkha delegation would be meeting him.
This was the first exchange between Advani and Singh, who was expelled from the BJP on August 19 for writing a book Jinnah--India, Partition, Independence which praises Pakistan founder Mohd Ali Jinnah and is regarded by some to be critical of Sardar Patel.
The decision was taken at BJP's Parliamentary Board meeting in Shimla in which Advani was present.
Get the best of News18 delivered to your inbox - subscribe to News18 Daybreak. Follow News18.com on Twitter, Instagram, Facebook, Telegram, TikTok and on YouTube, and stay in the know with what's happening in the world around you – in real time.
Read full article