Jay Panda Sacked From Post of Biju Janata Dal Spokesperson
Party chief Amit Shah has made it clear that Odisha, which has been governed by Patnaik since 2000, is vital to expand the BJP's reach in the eastern part of the country.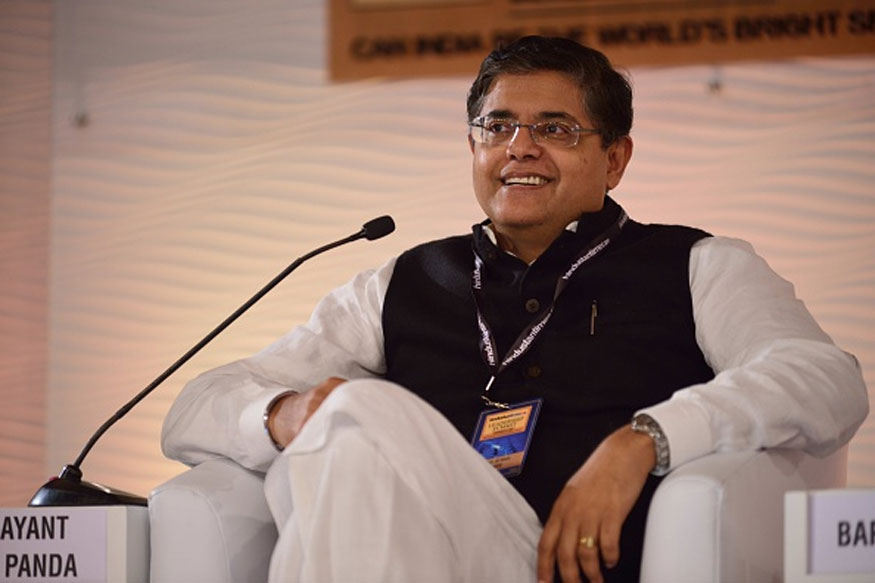 File photo Baijayant 'Jay' Panda.
New Delhi: The Biju Janta Dal on Friday removed Jay Panda from the post of party spokesperson.
Panda has been rumoured to be getting close to the BJP, rumours which he has been denying.
This comes post a Twitter spat between two senior MPs from BJD -Tathagat Satapathy and Jay Panda.
Satapathy, without taking names, alleged that someone from his party was planning to cross over to the BJP. In fact, Satapathy accused the BJP of trying to engineer a Tamil Nadu kind of split in Odisha as well.
Things got murkier when Jay Panda jumped into the fray and attacked Satapathy.
Also Read: BJD Leaders Spar on Social Media, Accuse Each Other of Weakening Party
In a newspaper column, Panda wrote about what he called a 'brewing crisis' within the BJD.
Panda said that the criticism was in line with Chief Minister Naveen Patnaik's philosophy for the party, self-examination for improvement.
BJP has already become the primary opposition in Odisha after the local body polls in February, where it emerged as a close second after Chief Minister Naveen Patnaik-led Biju Janata Dal.
The importance of Odisha in BJP's strategy for 2019 can be gauged from the fact that the party has started calling it the 'epicentre of eastern India politics'.
The BJP is aggressively cashing in on anti-incumbency in the state where Naveen Patnaik has been in power since 2000. Congress, the only other opposition, is yet to come out of the woods.
Get the best of News18 delivered to your inbox - subscribe to News18 Daybreak. Follow News18.com on Twitter, Instagram, Facebook, Telegram, TikTok and on YouTube, and stay in the know with what's happening in the world around you – in real time.
Read full article