Kairana Bypoll: Why Muslims Matter for the Opposition in Today's Election
Despite the caste and community calculations, parties are maintaining that the election is not about caste.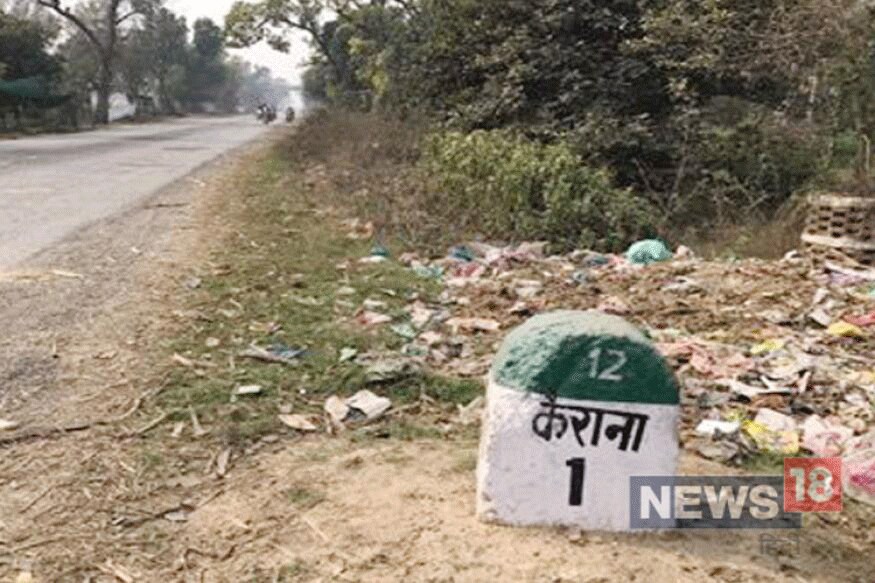 Voting in the bypolls for Kairana and Noorpur seats will be held on May 28. The counting will take place on May 31.
Shamli/Noida: On May 21, a week before the Kairana bypoll, Samajwadi Party's Kairana MLA Nahid Hassan drove to Gangoh in Saharanpur district to sit down with UP Congress vice-president Imran Masood. A source privy to the discussion said Masood and Hassan, who do not see eye-to-eye, were brought together by Gujjar-Muslim activists from Saharanpur who were worried that a divide between Gujjar and Sheikh Muslims in Kairana would end up helping the BJP.
"Imran is a Sheikh and Nahid is a Gujjar. They have been rivals for a long time. It is an open secret that in 2017, when Imran was the Congress candidate from Nakur Assembly seat, Nahid had asked his supporters to sabotage his chances in the election. This helped the BJP's Dharam Singh Saini win. This was creating a Sheikh-Gujjar divide among Muslims," a source said.
Imran Masood holds sway over Muslim voters in two of Kairana's Assembly segments – Nakur and Gangoh – which fall within Saharanpur district. For the SP and the RLD, the Congress strongman is a valuable asset.
While Masood was initially reluctant to support Nahid's mother Tabassum Hassan, who is the joint opposition candidate for the Kairana bypoll, he eventually agreed after the UPCC leadership insisted that he fall in line.
Tabassum, a SP leader, is contesting on a Rashtriya Lok Dal (RLD) ticket. She is the only major party's Muslim candidate. While this should have given her an edge in the election, sources said it won't be a cakewalk for her to keep all the 5.26 lakh Muslim votes together.
"The Nahid-Imran conflict has been sorted after the Congress state leadership intervened. But a complication arose after Kanwar Hassan, Tabassum's brother-in-law, filed the nomination from Kairana. We suspect that his campaign was being funded by the BJP to divide the Muslim votes. While he has now agreed to join the RLD and withdraw nominations, he may still sabotage her chances. We have to keep an eye on him," said a senior Samajwadi Party leader.
The SP leader added that Nahid and Tabassum mostly campaigned in Muslim and Gujjar dominated areas while (RLD chief) Ajit Singh and his son Jayant Chaudhary went to Jats and Rajputs to appeal for votes.
Before supporting his sister-in-law's bid, Kanwar Hassan had insisted that Muslims in Kairana would not support Tabassum in this election. "During the Muzaffarnagar riots, people saw that there was no difference between BJP and these people (Tabassum and Nahid Hassan). People will never forgive someone who abandons them like this."
Nahid Hassan had hit back at his uncles and alleged that they had already struck a deal with the BJP. "Earlier this year Anwar Hassan, my elder uncle, became the Chairman of the Kairana municipality. BJP workers had helped him in the election. This time, they have struck a deal with BJP leaders in Lucknow. If they can defeat my mother, they will be given cabinet berths. But the people will not let it happen."
Despite the caste and community calculations, parties are maintaining that the election is not about caste.
RLD national general secretary Trilok Tyagi said, "This is an election about farmers. Every community has farmers and right now Rs. 13,000 crore are yet to be paid in sugarcane dues to farmers in UP. This vote will be against an anti-farmer BJP government at the Centre and the state."
Read full article