Kanhaiya Kumar Stresses on Protecting Democracy, Says Pressure Must be Built on Political Parties
Kanhaiya Kumar said that the worst sufferers were the ones who voted for the first time in 2014. He criticised Prime Minister Modi on various issues including the lack of jobs, religious intolerance and agrarian distress.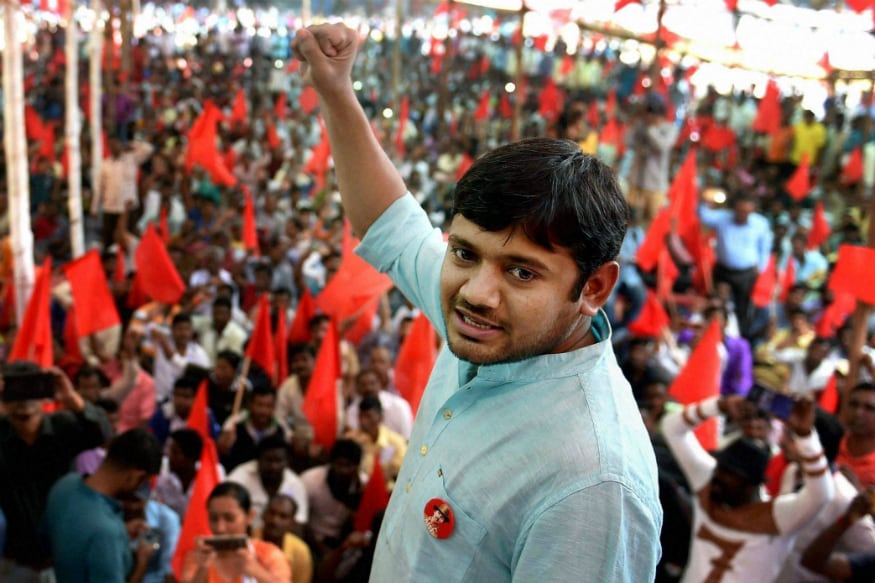 File photo of former JNU Student Union's president Kanhaiya Kumar. (PTI)
Nagpur: Student leader Kanhaiya Kumar on Sunday underlined the need to protect democracy in the country and attacked Prime Minister Narendra Modi on various issues.
Addressing a gathering organised by Bahujan Vichar Manch, Kumar said the real fight lies between Modi and the people who believe in democracy.
"A dream was sold to us in and we fell for it (in 2014). However, the worst sufferers are the ones who voted for the first time and for Modi in 2014", the former president of the Jawaharlal Nehru University Students Union (JNUSU) said.
"There is a narrative in TV studios on who if not Narendra Modi or Rahul Gandhi? The Constitution says 'We the people of India' and they are saying who if not Rahul Gandhi...We have become a mute spectator in this already set political game", he said.
"The BJP secured only 31 per cent votes despite spending huge money on campaigning in 2014. If you are able to gather 70 per cent votes against this 31 per cent, then we will surely win this fight and save our democracy and the country", he said.
"Pressure will have to be built on all the political parties", he said, adding that the question of who will be prime minister would be secondary compared to saving democracy.
He alleged that a "nexus" is trying to "destroy" democracy.
"People like Nirav Modi (a wanted accused in the PNB fraud case) helped in making Modi an 'Avtaar'. PM Modi had facilitated Nirav out of the country with the money of the people", he alleged.
He also slammed the 'Made in India' and 'Skill India' initiatives of the Central government.
Referring to Nagpur Metro Rail, Kumar questionned handing over of the contract to a "Chinese company". "Is there lack of skill in our country? This is not 'Skill India' but 'Kill India'", he said.
"The government has asked all public sector companies to construct toilets under 'Swacch Bharat Abhiyan', but the contracts for constructing toilets were given to 600 organisations affiliated with RSS", he alleged.
Kumar criticised the prime minister on a range of issues like lack of jobs, religious intolerance and agrarian distress.
Leaders of the NCP and the Congress were also present on the occasion.
Get the best of News18 delivered to your inbox - subscribe to News18 Daybreak. Follow News18.com on Twitter, Instagram, Facebook, Telegram, TikTok and on YouTube, and stay in the know with what's happening in the world around you – in real time.
Read full article