Karnataka Assembly Elections: Congress Will Better its 2013 Tally, Predicts Survey
Sources told News 18 that the Congress itself had commissioned the survey which was conducted between March 1 and 25 and spoke to 22,357 voters across 154 assembly constituencies.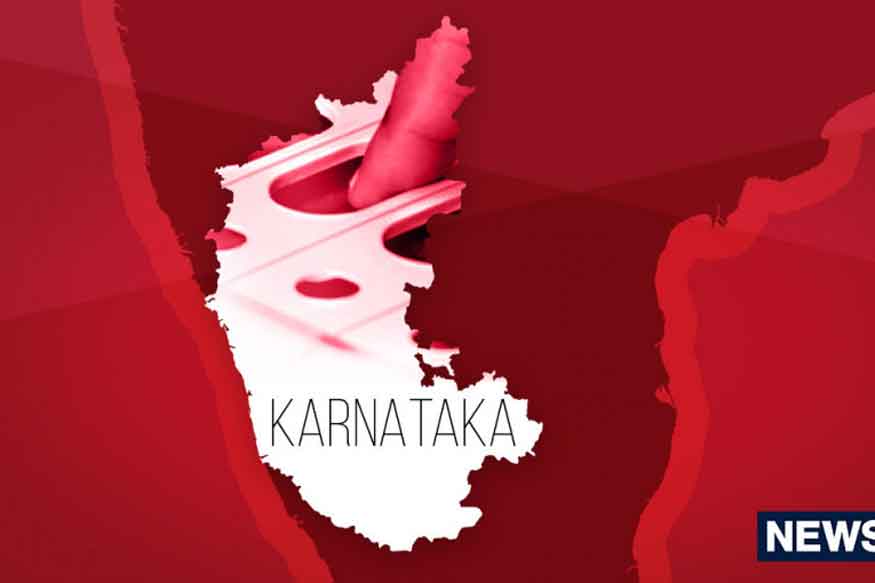 (Image: Network18)
New Delhi: The Congress will not only return to power in Karnataka but will also end up improving its tally in the 224-member Legislative Assembly, a pre-poll survey conducted by C-Fore predicted.
The survey was conducted between March 1 and 25 and spoke to 22,357 voters across 154 assembly constituencies. The respondents were spread across 2,368 polling booths covering 326 urban and 977 rural locations. C-Fore said it had a margin of error of 1 percentage point. Sources told News 18 that the Congress itself had commissioned this survey.
In 2013, C-Fore had predicted that the Congress would end up winning 119-120 seats and it ended up with 122.
The Congress will improve its vote share by 9% and end up with 46% of the vote. BJP, the survey said, will have 31% of the vote and JD (S) will have 16%.
The Congress won 122 seats in the 2013 polls and this year, the survey gave 126 seats to the ruling party of the state. The BJP, too, will improve its tally in the House but at the expense of the JD (S) and not that of the Congress. The BJP is predicted to win 70 seats this year, compared to 40 in 2013. The JD (S) tally will drop from 40 to 27. 'Others' are expected to get only 1 seat and a vote share of 7%.
Of the men that were surveyed, 44% supported Congress, 33% said they would vote BJP, 17% were with JD (S) and 6% support 'others'. Among the women, 48% are Congress supporters, 29% are with the BJP, 14% said they would vote for JD (S) and 8% support others. Congress leads among voters in all age groups, which include 18-25 (46%), 26-35 (47%), 36-50 (43%) and 50+ (50%).
THE ISSUE
Access to clean drinking water has emerged as the number 1 problem in the state of Karnataka. 32% people have ranked it as their top-ranked problem, 26% said it was their second-biggest problem and 9% said it was the third-biggest problem. Other major problems included an inadequate drainage system and bad roads.
SIDDARAMAIAH MOST POPULAR CHOICE FOR CM
When it came to picking the most popular choice for Chief Minister in the state, an overwhelming 45% people said incumbent CM Siddaramaiah was their first preference. 26% said their first preference was BJP's BS Yeddyurappa and only around 13% preferred HD Kumaraswamy. 16% preferred 'others'. 21% respondents said they were 'extremely satisfied', 54% said they were 'somewhat satisfied' and 25% said they were 'not satisfied'.
LINGAYATS BACK SEPERATE RELIGION STATUS
When Lingayat voters were asked whether they backed the state government's call to grant separate religion status to Lingayats, 61% said they supported the move, 32% said they did not support it and 7% said they had 'no opinion' of the move.
Around 65% of the below poverty line (BPL) respondents said the Congress had worked more for the welfare of the poor, 19% said the Congress had done more on that front and 10% said they the JD (S) had done the most welfare work. 64% farmers said the Congress had done the most for farmers, 18% said the BJP had done the most and 15% picked the JD (S). When female respondents were asked which party had done the most work for women and child welfare, 59% said it was the BJP, 28% picked Congress and 8% picked JD (S).
About 74% Dalit voters, 57% backward caste voters and 67% Scheduled Tribe voters said the Congress had done the most work for their respective communities. 56% of all respondents felt the BJP was responsible for the Rs 12,000 crore PNB scam and Nirav Modi's subsequent escape.
92% BACK REMOVING HINDI SINGS
An overwhelming 92% support removing Hindi signage from Bengaluru Metro Stations and 59% said they agreed with Siddaramaiah when he alleged that BJP was trying to impose Hindi on Karnataka. 56% thought Karnataka should have its own state flag and 58% agreed with Siddaramaiah that the BJP was 'misusing' state institutions like CBI for political ends.
On demonetisation, respondents were evenly split with 48% supporting it and 52% opposing it. On the other hand, 64% thought the GST regime had been implemented poorly and was responsible for economic slowdown.
REGION-WISE SPLIT
Of the 28 Assembly seats in the Bengaluru region, the Congress is expected to win 19 and BJP is expected to win 9. Of the 65 seats in Old Mysuru region, consisting of Chikmangalur, Tumkur, Kolar, Chikballapur, Bangalore Rural , Mandya, Hassan, Mysore, Chamrajanagar and Ramnagaram, Congress is projected to win 33, BJP 7, JD (S) 24 and 'others' 1. The JD (S) will win most of its seats from this region, the survey said.
Of the 50 seats in Bombay Karnataka region, consisting of Belgavi, Bagalkot, Vijayapura, Haveri, Dharwad and Gadag, the Congress is projected to win 28 and BJP will get 22. BJP will have an edge in the 22 seats of Central Karnataka, consisting of Davengere, Shimoga and Chitradurga, and will win 13 seats, compared to the Congress's 9.
The 19 seats of Coastal Karnataka, consisting of Udupi, Uttara Kannada and Dakshin Kannada, will see an even battle as the Congress is expected to carry 10 and the BJP is projected to win 9 seats. In the Hyderabad Karnataka region, which has Bidar, Gulbarga, Yadgir, Raichur, Koppal and Bellary, COnrgess is likely to win 27 of the 40 seats, BJP is expected to get 10 and JD (S) 3.
Get the best of News18 delivered to your inbox - subscribe to News18 Daybreak. Follow News18.com on Twitter, Instagram, Facebook, Telegram, TikTok and on YouTube, and stay in the know with what's happening in the world around you – in real time.
| Edited by: Puja Menon
Read full article