GET Stock

Quotes


Karnataka BJP Worker Sets up Separate Dais at Rally, Embarrasses Yeddyurappa
The ghost of his erstwhile party -- the Karnataka Janata Party (KJP) -- lingers on, Yeddyurappa discovered much to his discomfiture on Thursday.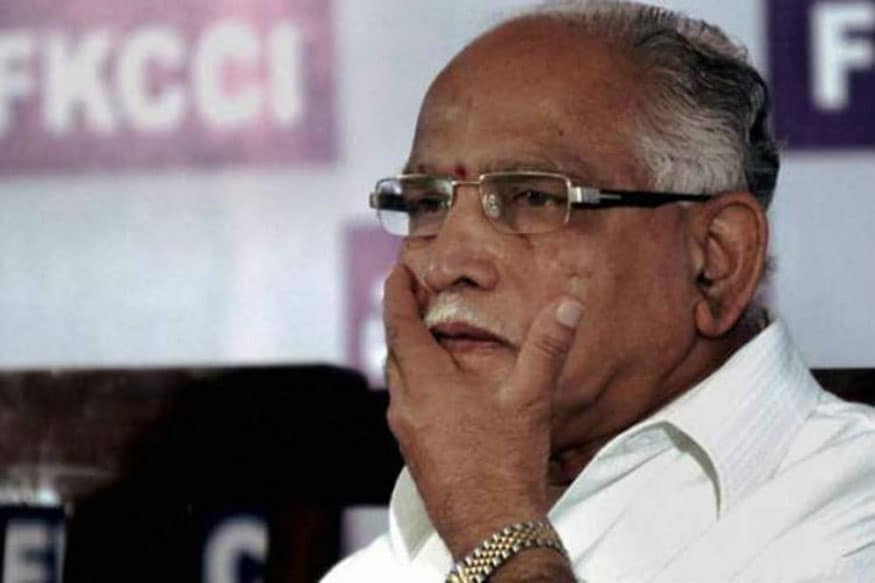 File photo of former Karnataka chief minister and state BJP chief B S Yeddyurappa.
Bengaluru:
Karnataka BJP president B S Yeddyurappa's past differences with his party came back to haunt him on Thursday. The ghost of his erstwhile party -- the Karnataka Janata Party (KJP) -- lingers on, he discovered much to his discomfiture.
A local BJP worker 'staged' a coup of sorts on Yeddyurappa, leaving the latter red-faced with anger and embarrassment as he addressed a rally in Aurad in Bidar district in north Karnataka.
The BJP's 'Parivarthana Yatra' led by the former Karnataka chief minister saw some drama unfold in Aurad where party MLA Prabhu Chavan was in-charge of the rally. Yeddyurappa found to his embarrassment that there was another stage erected at the same venue by Dhanaje Jadhav – a party member who is then seen being physically removed from the event by policemen.
Jadhav – a 'leader' who once contested against Chavan as the candidate of the erstwhile Karnataka Janata Party that Yeddyurappa had briefly headed – set up a separate dais with his own supporters.
This led to a tug of war between supporters of BJP and former 'KJP leaders' who said they wanted their political sacrifices and loyalties to be noticed.
Although the two parties are one since 2014, some leaders like Dhanaji Jadhav have alleged that the parent party has been neglecting them and their contributions. Jadhav's attempt to highlight this to on Thursday even led to an altercation between the two groups.
Yeddyurappa is said to have express his disappointment at the turn of events to Bidar MP Bhagavanth Khuba.
A fuming Yeddyurappa took district party leaders (including party MP Bhagavanth Khuba) to task about the two dais', before going ahead with the rally.
Though the KJP had made no significant gains in the state during last assembly elections with just six seats, the party under Yeddyurappa's leadership had secured about 10 % of the total votes polled -- which broke into the BJP's votebank in a large number of other constituencies and limited the BJP to just 40 seats in the 224-member Assembly.
Bidar's rally brought to the difference between MLA Chavan and those who had backed Yeddyurappa in troubled times who want their share of importance (and perhaps tickets for Assembly elections in 2018).
Even when the two parties merged ahead of the Lok Sabha polls in 2014, some of the KJP leaders had openly expressed their displeasure over joining hands with the BJP -- so the discontent was perhaps simmering.
While Chavan brushed off the differences saying, "Both BJP and KJP are together -- we are all here to welcome Yeddyurappa," what unfolded on stage and in the audience was different. There were one bunch of followers holding Chavan's posters, another bunch displaying Jadhav's.
Yeddyurappa, in his speech, prevailed upon the crowd to "help Chavan win in 2018 with an even bigger margin than the last time," thus effectively snubbing Jadhav and making clear whose side he is on.
"If you are really BJP workers -- and true followers of Narendra Modi, then let's work together to take forward his goals successfully," Yeddyurappa told the gathering.
Also Watch
| Edited by: Ashish Yechury
Read full article