KCR Floating Third Front to Cover up His and Modi's Failures, Alleges Telangana Congress
Telangana Congress president Uttam Kumar Reddy alleged that KCR was a long-term ally of PM Narendra Modi and that the move to announce a Third Front was just a ploy to cover up the state and central government's failures.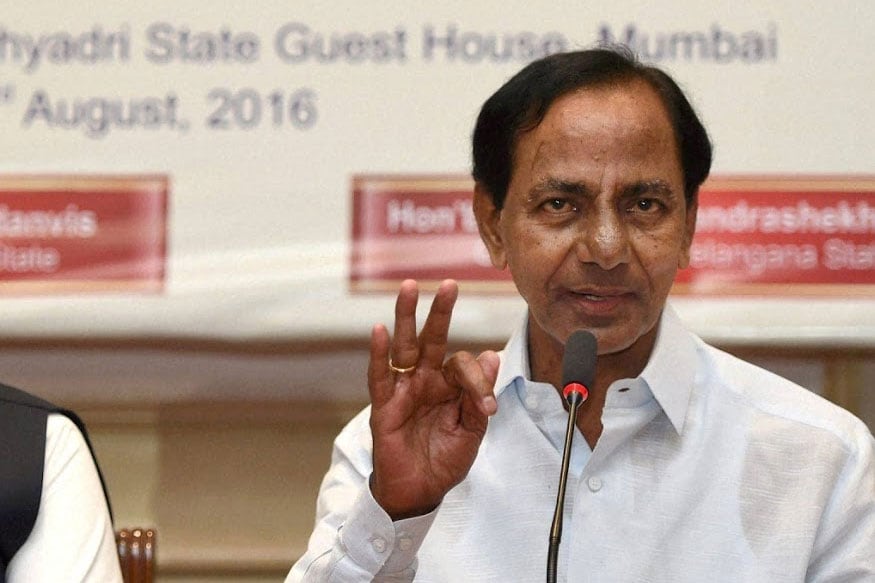 File photo of TRS chief and Telangana chief minister K Chandrashekar Rao.
Hyderabad: As Telangana chief minister K Chandrashekhar Rao's idea of floating a Third Front as an alternative to Congress and BJP gains strength, the Telangana Congress termed the move a ploy to cover up the failures of the state and central government.
"KCR has been an undeclared ally of the BJP for the last four years. Now, both BJP and Telangana Rashtra Samithi (TRS) are jointly playing mind games to distract people from their failures. It is strange that KCR is calling Prime Minister Narendra Modi, his friend and rival in the same breath," said Telangana Congress president, Uttam Kumar Reddy.
The leader, who was addressing a public gathering at Nizamabad during the Praja Chaitanya Yatra, further said, "KCR has supported the BJP government in all its moves. He supported the party during the Presidential and Vice Presidential elections. He preferred to back a candidate with RSS-background over Meira Kumar, who played a key role in the formation of Telangana. KCR did not allow opposition MLAs to speak against PM Modi on demonetisation and GST. Now, he is himself announcing a fight against Modi."
The chief minister was accused of using these tactics to divert people's attention from his failures. "KCR has failed miserably in resolving problems being faced by people in Telangana. Now, he is gearing up to launch himself into national politics. The call for a Third Front is an attempt to cover up the TRS government's failure to get justice for Telangana from the Centre. The party has failed to honour its promise of a Dalit CM, three acres of land for Dalit families, jobs for each household and the 12% quota for Muslims, STs," alleged Reddy.
The Congress leader went on to claim that neither KCR, not Asaduddin Owaisi have the capability to defeat Narendra Modi in the next elections.
Get the best of News18 delivered to your inbox - subscribe to News18 Daybreak. Follow News18.com on Twitter, Instagram, Facebook, Telegram, TikTok and on YouTube, and stay in the know with what's happening in the world around you – in real time.
| Edited by: Aditya Nair
Read full article