Kejriwal Congratulates BJP on MCD Polls Win, Doesn't Mention EVM Row
Delhi chief minister Arvind Kejriwal, post the MCD results, on Wednesday took to Twitter to "congratulate" BJP on their victory in "all three MCDs".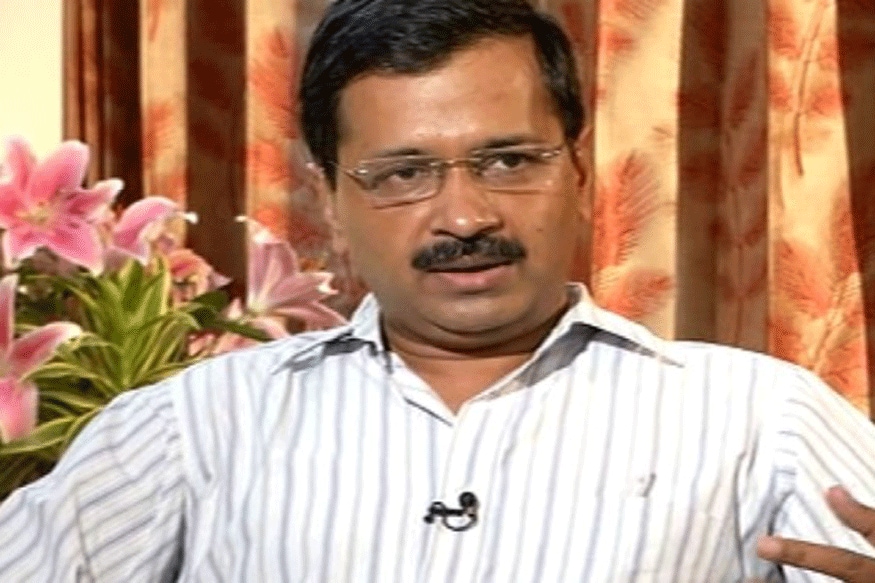 The AAP government and the bureaucracy have been at loggerheads on a range of issues in the past.
Delhi: Delhi Chief Minister Arvind Kejriwal has congratulated BJP on its big victory in the MCD elections in a tweet which notably stayed away from his pet allegations of EVM tampering.
Kejriwal in his tweet on Wednesday evening also sought to bury some of the bitterness shown at the hustings by saying he looked forward to work together with the BJP for the betterment of Delhi.
I congratulate BJP on their victory in all 3 MCDs. My govt looks forward to working wid MCDs for the betterment of Delhi

— Arvind Kejriwal (@ArvindKejriwal) April 26, 2017
Kejriwal's conciliatory response comes hours after Aam Aadmi Party leaders accused the BJP of rigging electronic voting machines to win all the three corporations in Delhi by a huge majority.
"This is not a Modi wave, this is an EVM wave," Delhi Labour Minister Gopal Rai said raising questions about the margin of victory.
Another AAP leader Ashutosh said: "Most of the EVMs were malfunctioning. It was not possible that the votes were going to the BJP when AAP has done a lot for education and healthcare in Delhi."
BJP responded by calling AAP a "sore loser" with party leader Vijay Goel saying, "AAP is very clear. If they win, EVMs are fine. If the fail, EVMs are tampered."
All through the exchanges, Kejriwal maintained silence both on TV and on Twitter, but did retweet many of the allegations raised against the BJP on EVM rigging.
Arvind Kejriwal on Monday warned he will launch a "movement" if the MCD exit poll results, which predicted a mammoth BJP victory, prove to be true, the PTI reported.
"If such results come then it proves that manipulation has happened, like in Punjab, Uttar Pradesh, Pune, Mumbai, Bhind and Dholpur. We are the product of a movement. We are not here to enjoy the pleasures of power. We will return to movement," he said.
Kejriwal added that more than win or loss, it's the "unabated tampering of EVMs" that bothered him.
The first time AAP had questioned EVMs was after the recent Assembly polls when the BJP came to power in four out of five states, including Uttar Pradesh.
| Edited by: Mirza Arif Beg
Read full article
Countdown To
Elections Results
To Assembly Elections 2018 Results