Kids Being Killed by Stray Dogs in Sitapur, But UP Govt Busy Boasting About Encounters: Akhilesh
"The government has failed in saving our kids from dog menace in Sitapur, but instead they are busy boasting about encounters, such is the condition of law and order in the state."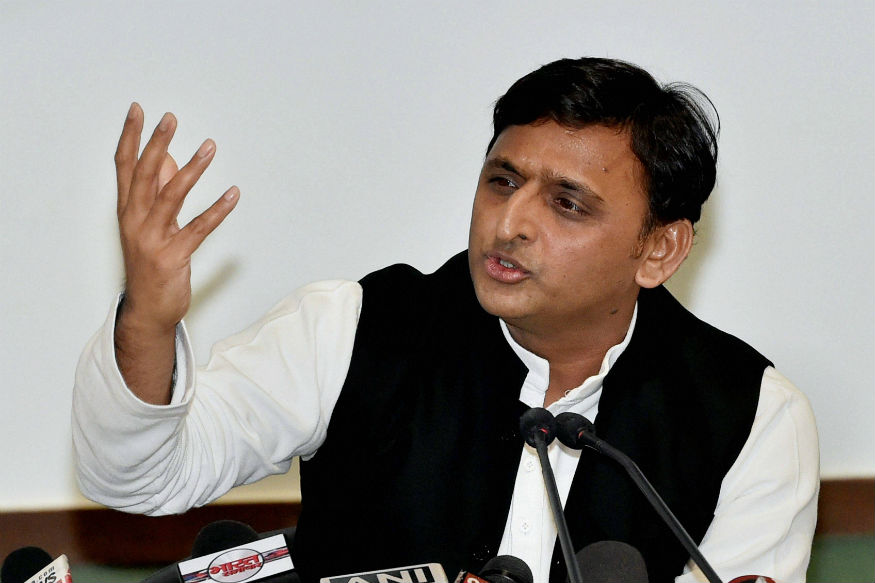 File photo of Samajwadi Party chief and former Uttar Pradesh CM Akhilesh Yadav. (PTI)
Lucknow: Samajwadi Party's national president Akhilesh Yadav picked holes in UP government's boast about encounters eliminating criminals, but being unable to stem in the menace of feral stray dogs in Sitapur district of state.
"The government has failed in saving our kids from dog menace in Sitapur, but instead they are busy boasting about encounters, such is the condition of law and order in the state."
Akhilesh also demanded Rs 50 lakh compensation for the family members of the people who were killed in fake encounters.
"We demand at least Rs 50 lakh as compensation for the families of the people who were killed in fake encounters. There is absolutely no law and order in the state and the police are working as per the wishes of BJP leaders. Opposition is also being targeted in order to suppress their voice against government.
"This government can't even save our kids from feral dogs in Sitapur. I demand at least Rs 10 lakh compensation for the families who have lost their kids due to this menace," he added.
Since May 1, six children have died after being attacked by stray dogs in different parts of Sitapur.
The terror of these untamed canines has led to a sharp drop in children's attendance in schools in Sitapur and the adjoining areas.
According to official records, 12 children have been killed so far, including one death on Saturday when a nine-year-old boy was attacked and killed by hounds in Talgaon area when he went out to graze goats in a field.
However, according to local residents, almost 18 children have been killed till now by around 100 dogs in the radius of 20 kilometres, ranging from Khairabad and Sitapur Kotwali.
Get the best of News18 delivered to your inbox - subscribe to News18 Daybreak. Follow News18.com on Twitter, Instagram, Facebook, Telegram, TikTok and on YouTube, and stay in the know with what's happening in the world around you – in real time.
| Edited by: Ahona Sengupta
Read full article