Kovind Shouldn't be Identified With Caste, India Faced Embarrassment in KR Narayanan Case: Ram Madhav
BJP general secretary Ram Madhav said it's a flawed discourse to identify a person with certain caste and community.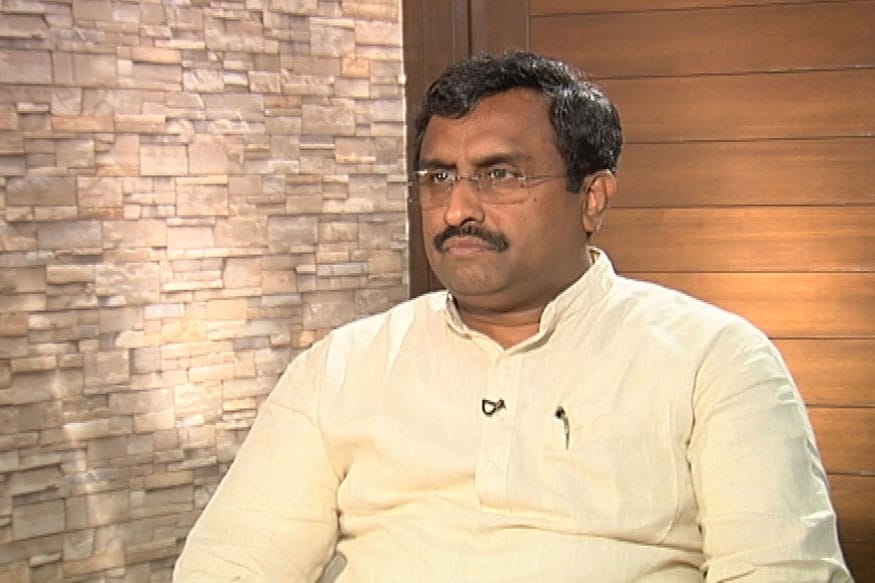 TV Grab of BJP general secretary Ram Madhav.
New Delhi: At a time when the Opposition is accusing the NDA of playing identity politics in presidential polls, BJP general secretary Ram Madhav tells CNN-News18's Shreya Dhoundial that it's flawed discourse to identify a person with certain caste and community only. He reminds of the 'embarrassment' India faced abroad in case of identity politics around former President KR Narayanan. Edited excerpts:
Some people are accusing the BJP has reduced the highest office of the country to identity politics?
What do these people mean with identity politics? As far as presidential nominee from our side is concerned, after a lot of due diligence we decided to field Mr Ram Nath Kovind. He is a very eminent politician and social activist. We found him to be the most suitable candidate for presidential election.
But the Opposition says the only thing that the BJP saw in Mr Kovind's CV was his caste. A Dalit from Uttar Pradesh in Rashtrapati Bhavan is being seen as a part of the larger plan to consolidate Hindu votes under one umbrella.
This kind of discourse in itself is flawed. Now if somebody gets up and says that you have chosen a person for vice presidential post because he has Gandhi surname, how do you answer it? When we chose a candidate, we see a lot of aspects. To identify a person with certain caste and community in itself is a flawed discourse. We have paid heavy price by indulging in this kind of identity politics earlier also in the case of KR Narayanan. Our overemphasis on the caste aspect of the candidate had led to embarrassing situations for us abroad. At least now the Opposition parties should desist from bringing up the caste issue again and again.
You have recently argued that to reduce Kovind's selection to linear caste identity is unjust and ill-informed. What do you mean by that?
Coming from a particular background is always an important aspect as it shows innate strength of our democracy in which anybody, purely on the basis of his or her merit and hard work, can rise to occupy the highest position. To that extent, the discourse is good. But to attribute political motives to the decision and to say that it's been done to influence a certain community is not correct. Kovind has been an active party cadre for the past 25 years. We wanted a good party member who understands the party thinking and understands the country as we see it. That's why we chose him. And not just because of his caste alone.
But isn't it a fact that when Kovind's name was announced, very few outside the BJP knew who he was?
It is a sad commentary on our own intellectual class or political class if they had to google about him. He was a two-time Rajya Sabha member. He has been a party leader all through. He was our Schedule Caste Morcha chairman. He was our spokesperson. He has been a Governor for the past one and a half years. He is quite well known as a leader inside our party. To project him as a totally unknown entity is a great disservice to the person and the work he has done all these years.
Let's talk about your close friend Venkaiah Naidu who has been picked for the post of vice president by the NDA.
We all are very happy with the party's decision. I have known him from my childhood. He is a very senior leader. We both come from the same state. He, like many in the present government, comes from a very humble background — a farmers' family. He rose through the ranks, working hard with perseverance. He was a student leader. Then he was in the Jan Sangh. He has built the BJP in Andhra Pradesh through sheer commitment. I think his choice for VP will make cadres very happy.
Get the best of News18 delivered to your inbox - subscribe to News18 Daybreak. Follow News18.com on Twitter, Instagram, Facebook, Telegram, TikTok and on YouTube, and stay in the know with what's happening in the world around you – in real time.
| Edited by: Swati Sharma
Read full article