Kumaraswamy Will be Next Karnataka CM, Congress Shouldn't Have Angered JDS: Mamata Banerjee
While predicting a loss for BJP, Mamata Banerjee said, "In south India, it is difficult for the BJP to get the people's mandate. In the eastern side, too, it will be a difficult task for them."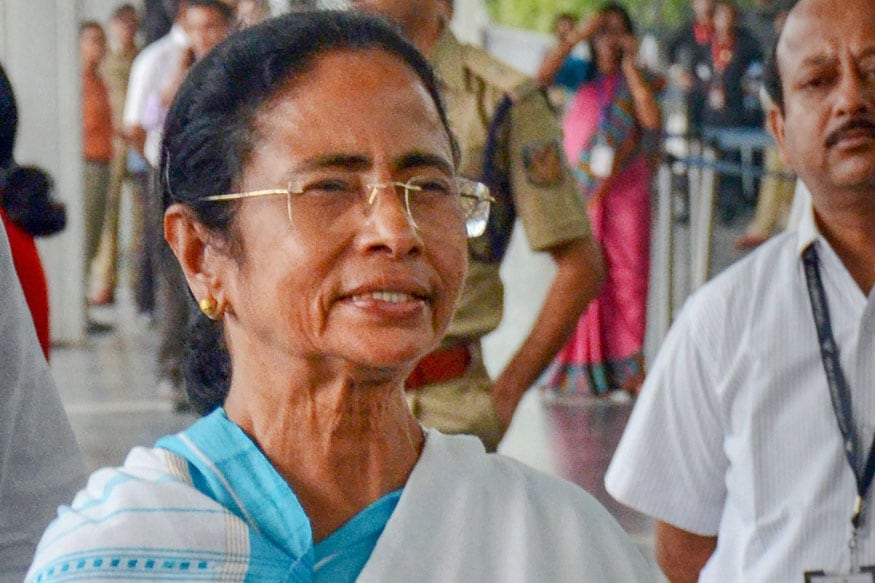 File photo of West Bengal Chief Minister Mamata Banerjee. (PTI Photo)
Kolkata:
Something that no opinion poll or political analyst has predicted for the Karnataka elections, West Bengal Chief Minister Mamata Banerjee has done just that for the state that is going to polls on Saturday. While most believe Deve Gowda's JD(S) will be a deciding factor in Karnataka, Banerjee believes HD Kumaraswamy could very well be the next chief minister after the results are declared on May 15.
In an interview with a Bengali news channel, Banerjee on Friday said, "Prediction is that the Congress and BJP would remain close and Deve Gowda would be a determining factor. But Deve Gowda's son may become the CM while I think Congress should not have angered Deve Gowda so much. That is my opinion."
While predicting that BJP will lose the Karnataka elections, she added, "In south India, it is difficult for the BJP to get the people's mandate. In the eastern side, too, it will be a difficult task for them."
Surprising her viewers and many others, Banerjee dropped a bombshell during the interview and claimed that a "supari killer" has been hired by a rival political party to kill her. She didn't stop at that and added that she has already prepared a "political will" and have already decided on who will take what responsibility in the Trinamool Congress after her death.
She said, "I have information that they have given money, which they call in their language 'supari' to kill me. They have also done a recce at Kalighat where I stay. There is a serious threat to my life and the police are also aware of it. They are working on this lead and have requested me to change my Kalighat residence. But I will not. There are people who want to alienate me from the masses, but I will not bow down to such threats.
When asked to specify who will take the lead after Mamata Banerjee, she said, "It will be a collective team work and the leader will be chosen by the people of Bengal, not me."
Speaking on the 'federal front' and she said that the Congress cannot have a majority on its own in the next Lok Sabha polls and the federal front being mooted by her and other regional parties would be "the future".
She said, "Many regional parties do not have good terms with the Congress and the collective leadership concept of the federal front is an experiment which might work this time around even though such fronts may have failed previously on grounds of inept leadership. It will depend on the credibility, credentials and experience of the leader concerned."
"I have the necessary experience, but there are others who also have the same experience. I am not a kingmaker, I am a small fry. Who am I to decide the future of this country. I could only be a planner, but the leadership question has to be decided collectively," Banerjee added.
"There should be a serious effort made to bring everyone together under one umbrella. Whether it is DMK, Shiv Sena, Mehbooba Mufti's party (Peoples Democratic Party), Lalu Yadav, Chandrababu Naidu (TDP), K Chandrashekhar Rao (Telangana Rashtra Samithi), all are strong leaders. If we come together then there will be a political stability and India will rise, but this is a fact that there are parties."
| Edited by: Sanchari Chatterjee
Read full article
Countdown To
Elections Results
To Assembly Elections 2018 Results