Lalu Jailed, Congress Says Alliance is With RJD, Not a Particular Individual
The special CBI court on Saturday sentenced Lalu Prasad and 15 others in the fodder scam case and also imposed a fine of Rs 10 lakh on him.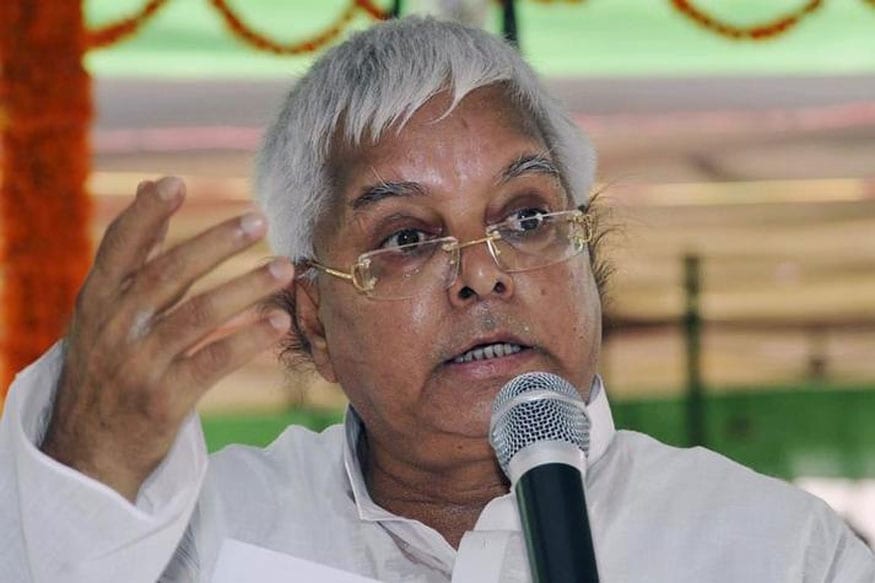 RJD chief Lalu Prasad Yadav. (Photo: Reuters)
New Delhi:
The Congress party on Saturday sought to distance itself from corruption-tainted Lalu Prasad Yadav, soon after he was sentenced to three-and-half years in jail in a fodder scam case by a CBI court in Ranchi.
"Congress has always waged war against corruption. As far as the alliance is concerned, it is with RJD and not particular individuals," party leader RPN Singh was quoted as saying by news agency ANI.
Bihar Pradesh Congress Committee acting president Kaukab Qadri said the alliance would continue, but refrained from commenting on the judgment. "The special court's judgement to convict and sentence Lalu Prasad will not have impact on forces fighting for secularism and social justice. Congress-RJD alliance will continue in Bihar," he said.
This Congress stance is different from the one it had put up after Lalu's conviction on December 23, when the party had come to the defence of the RJD supremo and said that criminal cases and political coalitions are separate matters.
Manish Tewari had said that the CBI was behaving like a "pet parrot" of the BJP government, while Sanjay Nirupam said the torture of Lalu in the decades old case should stop.
"This (case) has not started today. It had started in 1993-94. Between 1993-94 and today, we (Congress) have had coalition with RJD, during UPA-1 they were part of the government, they were part of mahagatbandhan as well. So criminal cases and political alliance are two separate matters," Tewari said.
He had also questioned why similar actions were not initiated against Bihar Chief Minister Nitish Kumar in the Srijan scam, in which the "quantum of embezzlement was of a much greater order". "Why are there different strokes for different folks?" Tewari alleged, while demanding an SIT probe into the Srijan scam.
The special CBI court on Saturday sentenced Lalu Prasad and 15 others in the fodder scam case and also imposed a fine of Rs 10 lakh on him.
While Lalu's son Tejashwi said the CBI court's decision would be challenged in the high court, RJD's former alliance partner, JD(U), welcomed the judgment. "This will prove to be a historic decision in Bihar politics. It is the end of a chapter," JD(U) leader KC Tyagi said.
Bihar Deputy Chief Minister Sushil Kumar Modi, meanwhile, said the CBI court had upheld the charges he and others had levelled against the RJD supremo before the Patna High Court by sentencing Lalu to jail. The senior BJP leader also rubbished the "conspiracy" allegation levelled by the RJD against his party in connection with Prasad's conviction by the court.
"In the PIL filed in the Patna High Court, Shivanand Tiwary, Lalan Singh and I had levelled the charges against Lalu Prasad with solid evidence. By awarding punishment to him, the court has upheld our charges," Modi said in a statement.
| Edited by: Huma Tabassum
Read full article
Countdown To
Elections Results
To Assembly Elections 2018 Results