Lalu Prasad Yadav Questions Doctors Posted at Bihar Health Minister's Residence
Lalu Prasard sought to turn tables on the BJP which had earlier raised a similar charge against him and his family when his son Tej Pratap was the health minister.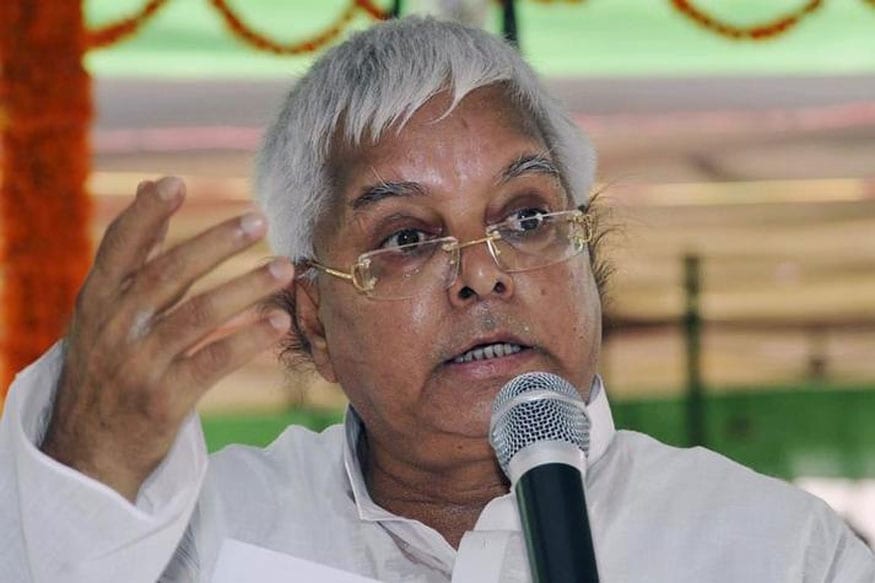 RJD chief Lalu Prasad Yadav. (Reuters)
Patna: RJD chief Lalu Prasad Yadav turned the tables on the BJP and pointed fingers at Bihar Health Minister Mangal Pandey for misusing his position by deputing doctors at his home.
The BJP had earlier accused Lalu's son Tej Pratap of deputing a team of three government doctors at his official residence for Lalu when he was ill. Tej Pratap was the health minister under the Mahagathbandhan government in Bihar.
The RJD supremo alleged four doctors had been put on duty at state Pandey's residence along with an ambulance and questioned the silence of the BJP leaders on the issue.
"The BJP had raised hue and cry over a similar situation when some doctors and an ambulance were stationed by former Health Minister Tej Pratap Yadav to cater to needs of the people thronging him for help. But why are they silent now?" Prasad asked.
The RJD chief showed an official letter dated August 1 purportedly putting doctors in rotation at the new health minister's residence in support of his charges. Prasad sought the resignation of the health minister for allegedly misusing the ministerial position.
However, Pandey accused the RJD president of "spreading lies".
Pandey said that for five days from August 2-7, some doctors were at his official residence to provide service to the public and dispose of some official work.
"Since I was new to the ministry and did not know much about the department, doctors were there at my official residence to help the public with their medical needs. But, after five days when things were streamlined they were withdrawn from residence," he claimed.
The senior BJP leader launched a scathing attack at the RJD president for drawing comparisions of the incident with the one when Tej Pratap was the health minister.
"During RJD's time doctors and ambulance were on round-the-clock duty at 10 Circular Road residence of Rabri Devi to serve the family but in my case they were there for a short period of time to help the public," he claimed.
"It's my official residence and neither I nor my family stays in the bunglow. My official bunglow is used for disposal of official work and catering to the problems of needy," he said.
Get the best of News18 delivered to your inbox - subscribe to News18 Daybreak. Follow News18.com on Twitter, Instagram, Facebook, Telegram, TikTok and on YouTube, and stay in the know with what's happening in the world around you – in real time.
| Edited by: Bijaya Das
Read full article