Life expectancy increased by 5 years in the past decade, claims UPA
A report claims that life expectancy has increased to 67.3 years for male and 69.6 years for female between 2011-2015.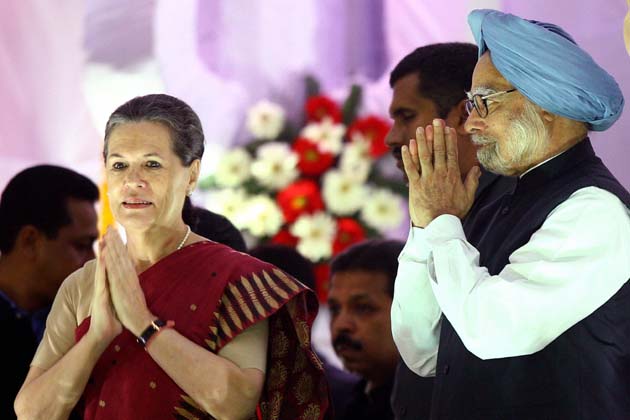 A report claims that life expectancy has increased to 67.3 years for male and 69.6 years for female between 2011-2015.
As the second term of the United Progressive Alliance nears its end, a data released by the government shows that the health indicators across the country have shown significant improvements in the last 10 years.
According to a Press Information Bureau release, life expectancy across India has increased by 5 years in the past decade. The report claims that the life expectancy which used to be 62.3 years for male and 63.9 years for female in 2001-2005 stands at 67.3 years for male and 69.6 years for female in 2011-2015.
The government which has been clouded with various scams and controversies, claims that the Infant Mortality Rate has come down to 42 in 2012 from 58 per 1000 live births in the year 2005, and the Maternal Mortality Ratio has also declined from 301 per 100,000 live births in 2001-03 to 212 in 2007-09. The pace of decline, as the report shows, has shown an increasing trend from 4.1 per cent annually during 2001-03 to 5.5 per cent in 2004-06 and further to 5.8 per cent in 2007-09. The Total Fertility Rate has come down to 2.4 in 2011 from 2.9 in 2005.
The report also claims that there has been a reduction in new HIV cases by as much as 57 per cent. On the January 13, 2014, India completed three years without a single case of wild polio thereafter which the country was declared a Polio Free Nation.
According to the data, the government has increased budget outlay by 335 per cent to Rs 3 lakh crore in 12th Plan for healthcare to achieve universal and inclusive healthcare for all citizens. It also states that under the National Health Mission (NHM) there are two subcomponents namely National Rural Health Mission (NRHM) and National Urban Health Mission (NUHM) which aim to provide accessible, affordable and quality health care to the rural as well as urban population.
The NUHM which was approved by the Cabinet on May 1, 2013 envisages to meet health care needs of the urban population. Rs 15,143 crores has been allocated for the NUHM in the 12th Plan.
The government claims that the NRHM that was launched over eight years ago has achieved substantial progress. The release says that nearly 51,000 new health infrastructures have been created, including new construction and up-gradation works to improve health facilities. It says over 15,000 basic and emergency patient transport vehicles have been provided under NRHM.
The report claims that the NRHM has provided for institutional delivery among the poor pregnant women under the Janani Suraksha Yojna (JSY) having 12 million beneficiaries.
Nearly 1 crore 23 lakh pregnant women and more than 12 lakh children reportedly have benefitted in 2012-13 by the Janani Shishu Suraksha Karyakram (JSSK) which entitles all new-borns and children under one year of age besides pregnant women to free drugs, consumables, food and blood.
Among the other schemes listed to have been launched in past decade, are the Rashtriya Bal Swasthya Karyakram (RBSK) giving children a right to receive free health screening services and free treatment including surgeries, Home Based Newborn Care up to 42 days of life through ASHAs, Newborn care corners (NBCC) at delivery points and training of health care providers in Navjaat Shishu Suraksha Karyakram(NSSK).
The government claims to be working on issues like mental health, nutrition, substance misuse, gender based violence and non-communicable diseases in its recently launched Rashtriya Kishor Swasthya Karyakram (RKSK) scheme.
The government also states that it is working towards addressing the health related problems of elderly people in its National Programme for the Health Care of Elderly (NPHCE) scheme.
The government claimed to have initiated an integrated National Programme for Prevention and Control of Cancers, Diabetes, Cardiovascular Diseases and Stroke (NPCDCS) and launching some of the new indigenously developed vaccines. The report also enumerated the introduction of the combination vaccine, Pentavalent, in eight states- Kerala, Tamil Nadu, Puducherry, Goa, Haryana, Gujarat, Karnataka and Jammu and Kashmir.
The government, in the release, stated that efforts have been made to increase the number of doctors, set up new medical colleges, increase bed occupancy norms among others. It also claimed that the availability of MBBS seats has gone up by almost 55 per cent and six new AIIMS have been established raising the number of medical colleges to an all time high.
Get the best of News18 delivered to your inbox - subscribe to News18 Daybreak. Follow News18.com on Twitter, Instagram, Facebook, Telegram, TikTok and on YouTube, and stay in the know with what's happening in the world around you – in real time.
Read full article