Assembly Elections 2019
Exit Poll Results
Madhya Pradesh CM Shivraj Chouhan Files Nomination from Budni, Declares Assets Worth Rs 6.35 Crore
Promising growth, Shivraj Singh Chouhan said 10 lakh youths will be given jobs and he would uproot poverty if voted back to power.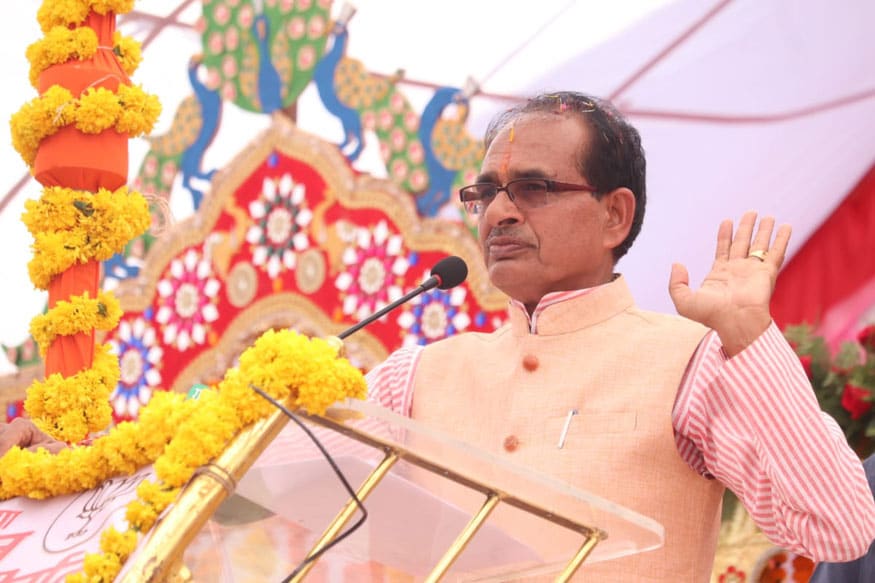 File photo of former Madhya Pradesh chief minister Shivraj Singh Chouhan. (Image: Twitter/@ChouhanShivraj)
Bhopal: Madhya Pradesh Chief Minister Shivraj Singh Chouhan on Monday filed nomination papers from Budhni seat in Sehore district in the poll-bound state.

 Accompanied by his family, senior leaders and thousands of party workers, Chouhan performed puja and prayed to goddess Bijasan at Narmada riverbank before filing the papers. "The Congressmen could attain moksha if they chant god's name as many times as they remember me," Chouhan said while addressing his party workers in Budni. The chief minister promised to make Budni and Madhya Pradesh prosperous in the next five years if voted to power again.

While declaring his assets and liabilities in an affidavit, CM Chouhan showed an income of Rs 19,70,465, apart from Rs 37,94,644 income of his wife Sadhna Singh in the last financial year. The three-time CM also declared 96 grams of gold and gold ornaments weighing 492 grams.

The total worth of assets owned by Chouhan is valued at Rs 2,83,50,000 and properties in the name of his wife are worth Rs 3,52,00,000. A house in Vidisha and another in Rivera Town in Bhopal are registered in Chouhan's name and his wife owns a house in the posh Arera Colony.

Promising growth for everyone, Chouhan said 10 lakh youths will be given jobs and he would uproot poverty after returning to power. Continuing his tirade against the Congress, he said the party's leader started abusing him after he proceeded on the path of success and when they were not content with abusing him, they started targeting his son. "They are doing so as they consider me a hurdle. They think they can't come to power unless I am in the way," Chouhan said.

Leader of opposition Ajay Singh also filed his nomination on Monday from Churhat in Sidhi.


Read full article
Countdown To
Elections Results
To Assembly Elections 2018 Results