Madras HC to Hear DMK's Challenge to TN Floor Test Tomorrow
E K Palaniswami had won the trust vote 122-11 in the 234-member assembly aided by the eviction of main opposition DMK and walkout by its allies, amid stormy scenes during which mikes were uprooted, chairs toppled and sheets of papers torn.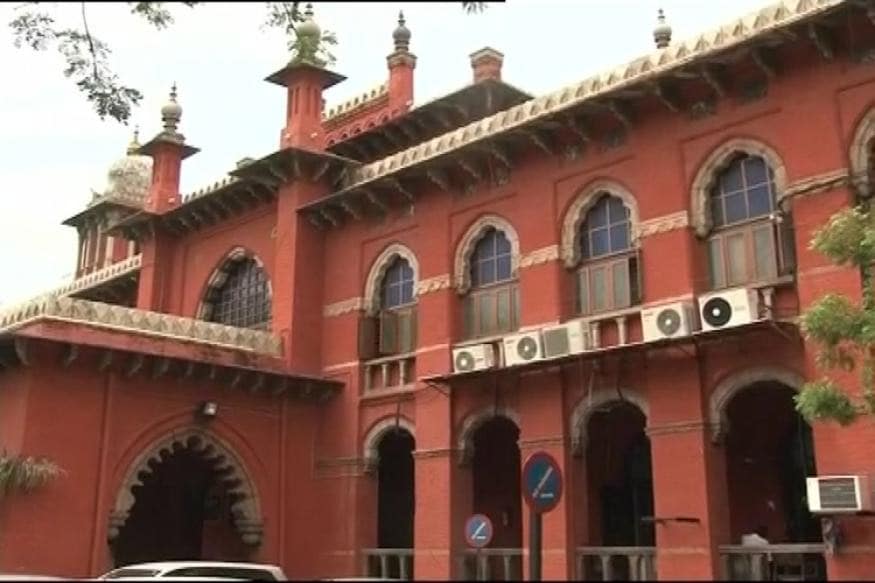 File photo of Madras High Court.
Chennai: The Madras High Court has agreed to hear a plea by DMK challenging the validity of Saturday's controversial vote of confidence in the Tamil Nadu Assembly won by Edappadi Palaniswami.
This comes two days after Speaker P Dhanapal declared that the AIADMK under Palaniswami had won the trust vote 122-11 after all the DMK MLAs were evicted from the House over charges of non-cooperation and 'insulting' the speaker.
Pandemonium prevailed in the Assembly after Dhanapal turned down MK Stalin's persistent demands for a secret ballot saying that as Speaker he had the right to decide how voting can be conducted.
After marshals were deployed to evict DMK members from the House, Stalin came out flaunting a torn shirt and rushed to the Governor to complain.
Stalin then urged Governor Vidyasagar Rao to declare the floor test 'unconstitutional', saying the Speaker r "ignored the rule that if the House is adjourned after moving a motion, it lapses". He also said it was "a mockery of democracy and a severe blow to the Constitution".
Stalin cited a 1988 precedent wherein the Governor declared as void the voting on a Confidence Motion held by the Speaker with only two factions of the ruling party present in the House.
Experts had earlier told News18 that DMK's strategy to 'obstruct Assembly proceedings may take matters to the court.'
N. Gopalaswami, former Chief Election Commissioner told News18 that this issue will only be resolved in the court of law. "There are high chances that this could only be solved by the court of law as both the parties will perceive the floor test as legal and illegal," said Gopalaswami. Others like Senior Advocate Mohan Parasaran and former Attorney General Soli Sorabjee had disagreed.
Get the best of News18 delivered to your inbox - subscribe to News18 Daybreak. Follow News18.com on Twitter, Instagram, Facebook, Telegram, TikTok and on YouTube, and stay in the know with what's happening in the world around you – in real time.
| Edited by: Nakshab Khan
Read full article