'Malnourished, Wearing a Green and Saffron Vest': Kamal Nath Issues Missing Notice for 'Vikas'
The Congress leader took potshots at Chief Minister Shivraj Singh Chouhan's rule, saying 'vikas' (development) had gone missing but his party would ensure that it returns to the state every year.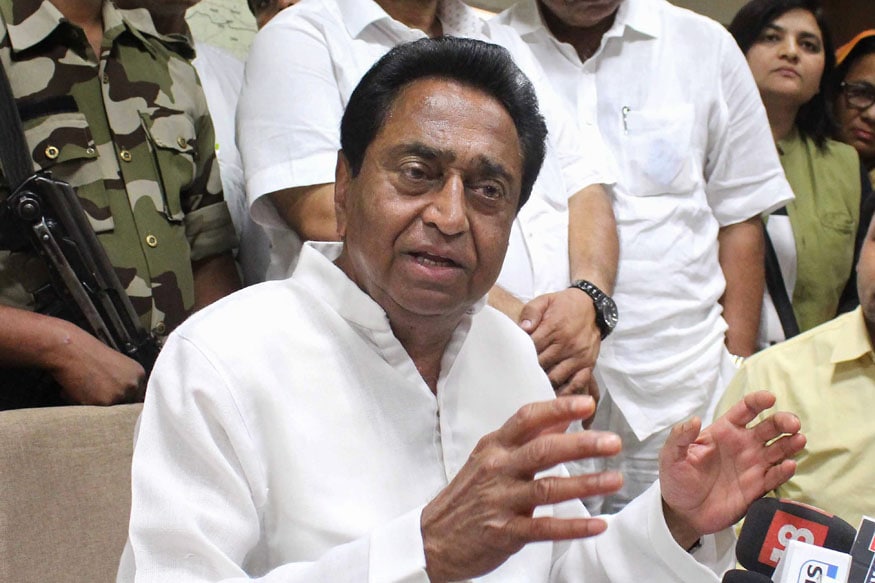 File photo of Madhya Pradesh chief minister Kamal Nath. (PTI Photo)
Bhopal: Senior Congress leader Kamal Nath has fired yet another salvo at Shivraj Singh Chouhan, claiming that 'vikas' (development) had gone missing from the state under the Madhya Pradesh Chief Minister's rule.
Taking to Twitter to pose his 27th question in a series of queries aimed at the government, Nath said 15-year-old 'vikas' — who is malnourished and suffers from various diseases — is missing.
In his post, he said 'vikas' is wearing a "shredded green and saffron vest and cancer-causing shoes", taking a dig at the footwear distributed to tribals by the government, which the Congress alleges is laced with chemicals causing cancer.
"A 'mama' had lured him, saying he would nurture him and would bring him up properly," Nath said, adding that 'mama' spoke about him in advertisements, rallies and speeches but "neighbours claim that he tortures 'vikas'."
The Congress leader also took potshots at the alleged food scam in the state and growing burden on the state exchequer, saying: "Mama burdened him with Rs 1.87 lakh crore loans and did not arrange any physician for him or make arrangements for his studies. He even gobbled his nutritious food."
He said 'vikas' was terrified of the growing number of rapes, murders and abductions and had "lost his voice due to trauma when farmers were shot dead in Mandsaur".
Nath referred to the increasing crime, dearth of teachers, Vyapam scam, lack of physicians, hike in prices of fuel and cooking gas, saying it was not possible for 'vikas' to stay in such an atmosphere. "The citizens of the state are now aware of the mama's misdeeds and will teach him a lesson on November 28," he said.
The nine-time Chhindwara MP concluded saying he had taken good care of 'vikas' in the region and promised that the Congress would ensure development visits the state every year.
Get the best of News18 delivered to your inbox - subscribe to News18 Daybreak. Follow News18.com on Twitter, Instagram, Facebook, Telegram, TikTok and on YouTube, and stay in the know with what's happening in the world around you – in real time.
Read full article