GET Stock

Quotes


Mamata Hits Out at Centre, Says Farmers Not Getting Loans; VIPs Fled India With Crores
A visibly annoyed Mamata reacted, and said, "Those who have Kisan Credit Cards and are entitled to loans are being denied loans. And yet some VIP bank customers are looting this country. What is this?"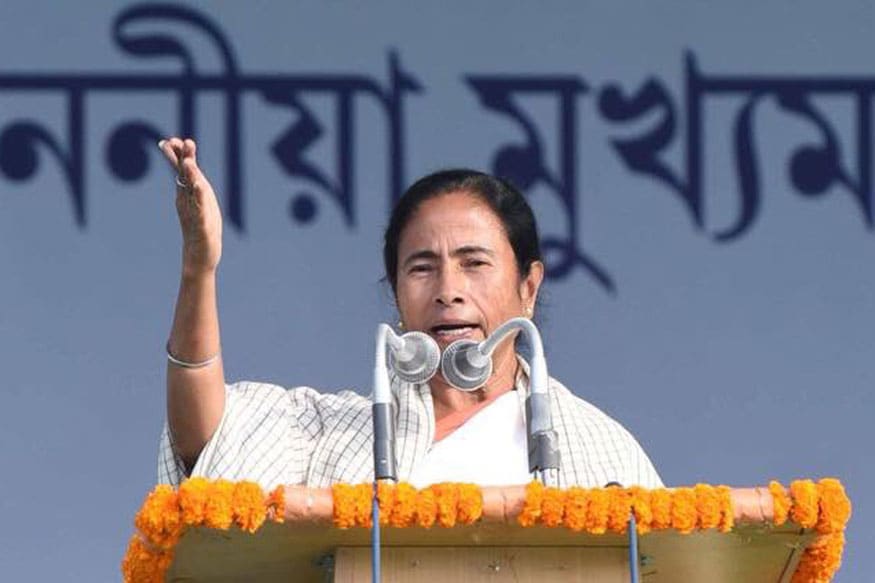 File photo of West Bengal Chief Minister Mamata Banerjee (Twitter/@MamataOfficial)
Kolkata:
Referring to Mumbai based billionaire jeweller Nirav Modi's Punjab National Bank Scam, West Bengal Chief Minister Mamata Banerjee alleged that poor eligible farmers are not getting loans and there are some who fled our country with crores of rupees.
Addressing an administrative meeting at Jhargram, Mamata said, "The self-help groups, small business houses and the common people are not getting loans. But there are some VIP people in our country who are being given thousands of crores of rupees. Why this fraud?"
The Chief Minister raised the matter after a senior official, during an administrative meet, told her that they are trying to streamline the loan process and to increase the amount for farmers and for this they are in talks with the bank officials and National Bank for Agriculture and Rural Development (NABARD).
"Madam, we had a meeting three days ago with bank officials and NABARD to ensure that those needy (including farmers) should get loans as per their eligibility," the official told Mamata.
A visibly annoyed Mamata reacted, and said, "Those who have Kisan Credit Cards and are entitled to loans are being denied loans. And yet some VIP bank customers are looting this country. What is this?"
"Don't give up and catch them (bank officials and representatives of NABARD) again. What justice is this? Some people are getting thousands of crores as loan and a larger section of weaker society is not getting paltry loan amount. I will not keep quiet on this issue," she said.
Yesterday, Mamata demanded a time-bound investigation against Mumbai based billionaire jeweller Nirav Modi into the state-owned Punjab National Bank scam of over Rs 11,000 crore.
She had said, "Look what happened at Punjab National Bank? A scam of more than Rs 11,000 crore. People's savings are not safe. There must be a thorough, time-bound investigation".
"There is a big scam (PNB) and the Centre wants to push for Financial Resolution and Deposit Insurance Bill (FRDI). This bill is anti-people. This bill allows the bank to take away a portion of your fixed deposits. Poor people, money is not safe in banks. We asked them to roll it back otherwise we will launch a nationwide protest rally," she had said.
| Edited by: Tarun Bhardwaj
Read full article