GET Stock

Quotes


Manmohan Singh Dubs Demonetisation as 'Legalised Plunder' as Modi Watches on
IN a rare intervention in Parliament, former Prime Minister Manmohan Singh lashed out against the demonetisation drive calling it "organised loot and legalised plunder," with PM Narendra Modi looking on.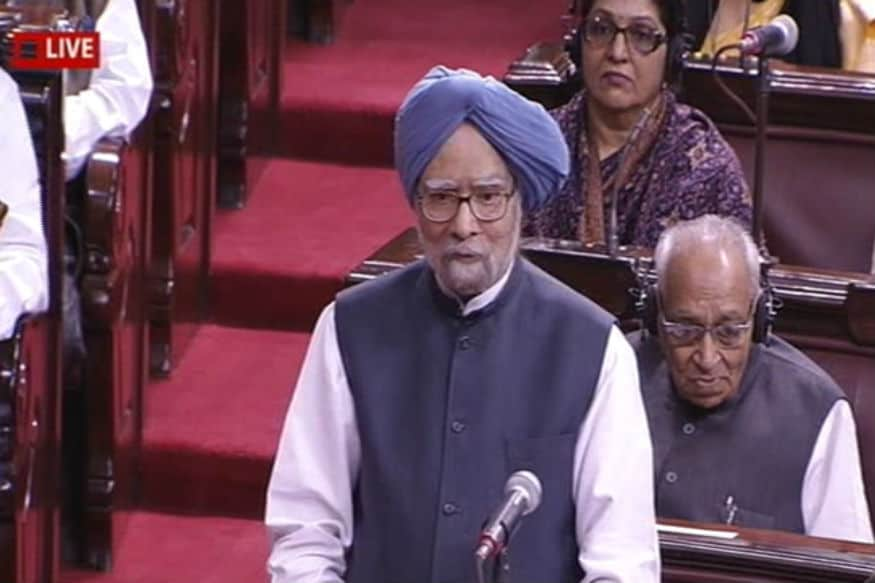 Former PM Manmohan Singh addresses Rajya Sabha on Thursday. (TV grab)
New Delhi: Former Prime Minister Manmohan Singh on Thursday tore into the government's demonetisation drive calling it "organised loot and legalised plunder" and predicting it will lead to a 2 percentage point fall in GDP.
In a rare intervention in the Rajya Sabha, with Prime Minister Narendra Modi looking on, Singh said the note ban policy is a "monumental mismanagement" by the Centre.
CODE:
The former PM, who has also served as a finance minister and the RBI governor, said the demonetization move had exposed the central bank.
"People's confidence in banking system is weakened. We do not know what will be the final outcome of demonetisation. This can erode people's confidence in the currency system," he said in the Rajya Sabha during the debate on demonetization.
PM said wait for 50 days but for the poor section even 50 days can be detrimental: Former PM Manmohan Singh in RS #DeMonetisation pic.twitter.com/YQFeioDwFf

— ANI (@ANI_news) November 24, 2016
"Those who say demonetization is good in the long run should remember the quote that 'in the long-run we are all dead'," Singh said, to the applause of Opposition benches.
The note ban policy is monumental mismanagement by the Centre, Singh said, adding that small industries have taken a huge hit. He pointed out that the cooperative banking system in rural India that has not been allowed to participate in the temporary note exchange scheme has taken a hit.
ALSO READ | Modi App Survey Had 'Manufactured Qs and Fabricated Answers': Congress
"Prime Minister Narendra Modi wants 50 days for demonetisation drive but the poor people in the country still suffer. The PM must provide relief to the sufferings of the people," he said.
ALSO READ: Highlights of Manmohan Singh's Speech in Rajya Sabha
Earlier, there was commotion in the upper house as finance minister Arun Jaitley opposed Manmohan Singh's intervention and asked the Opposition to resume the debate "If it is on the demonetisation issue let the opposition resume the debate and let Dr. Manmohan Singh speak. If there is no debate, nobody from the opposition is going to be allowed to speak," Jaitley said.
ALSO READ | No Birthday Bash for Mulayam Due to Pain Over Demonetisation: Mayawati
During his speech, his first after he left office as PM in 2014, Manmohan Singh said the government was ignoring the grievances of citizens. "Find practical ways to relief the distress of the people. PM must come out with big measures to bring back black money," he said.
Also Watch
Read full article