Mayawati Keeps KCR Waiting While Akhilesh Postpones Meeting Amid Talks for Federal Front
TRS chief KCR has been meeting leaders like Mamata Banerjee and Naveen Patnaik to push for his non-BJP and non-Congress federal front.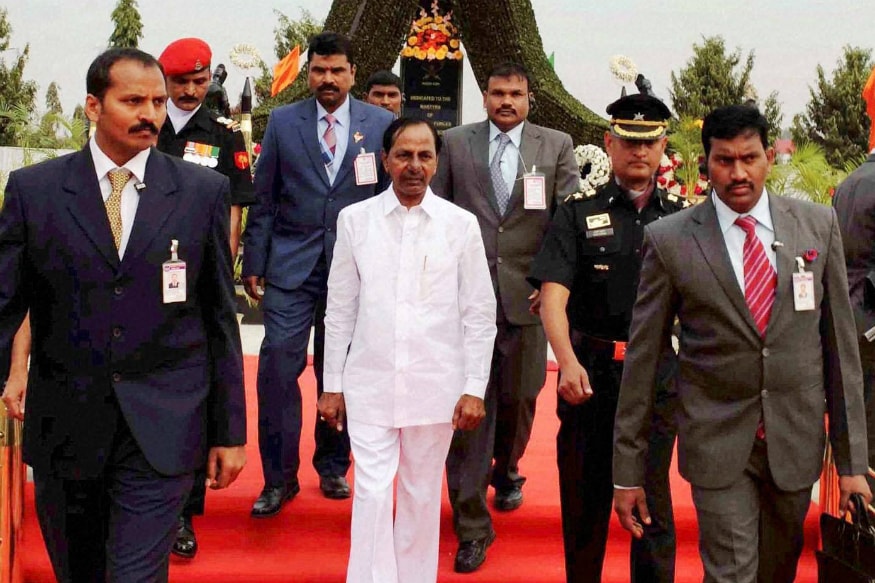 File photo of Telangana CM K Chandrashekar Rao.
New Delhi: In an effort to put together a non-BJP and non-Congress federal front, Telangana Rashtra Samithi leader K Chandrashekhar Rao has been visiting various leaders.
On Wednesday, he was in Delhi to meet SP chief Akhilesh Yadav and BSP supremo Mayawati.
While Akhilesh Yadav said in Lucknow on Wednesday that he would meet Rao after January 6 in Hyderabad, Mayawati has not yet given time to the Telangana Chief Minister.
Appreciating Rao's efforts to build a federal front, Yadav said he will not be able to meet the Telangana CM in Delhi.
Earlier, a meeting between the two was planned at the residence of SP patriarch Mulayam Singh Yadav in Delhi.
On the other hand, Mayawati, who is in Delhi since Sunday afternoon, has not yet confirmed the time for the proposed meeting.
Mayawati-led Bahujan Samaj Party (BSP) and the Samajwadi Party (SP) are key regional players in politically crucial Uttar Pradesh. The SP has maintained that a non-BJP alliance will not be able to stand without their inclusion.
After DMK's Stalin proposed Rahul Gandhi's name for PM in 2019, Akhilesh said it does not mean that the alliance feels the same way. There has been less than enthusiastic response for Stalin's "Rahul-for-PM" call.
The TRS chief reached Delhi on Monday night and will be in the national capital till Thursday.
Rao met Prime Minister Narendra Modi Wednesday evening. This was Rao's first meeting with Modi after winning the assembly elections to return to power in Telangana.
Earlier, Rao had on Monday met Trinamool Congress supremo and West Bengal Chief Minister Mamata Banerjee.
Addressing the media after the meeting, he had said that they discussed a "matter of mutual interest" and "national politics.
"Our dialogue will continue and shortly, we will come with a concrete plan," he said.
A day earlier, on Sunday, he had met Odisha Chief Minister Naveen Patnaik to discuss an alternative front.
Get the best of News18 delivered to your inbox - subscribe to News18 Daybreak. Follow News18.com on Twitter, Instagram, Facebook, Telegram, TikTok and on YouTube, and stay in the know with what's happening in the world around you – in real time.
Read full article