Mayawati May Bring Back Scam-Tainted Ex-BSP Strongman Babu Singh Kushwaha Before 2019
Sources have revealed that Kushwaha met several top leaders of BSP recently and his rejoining now depends on his meeting with Mayawati, which is likely to happen soon.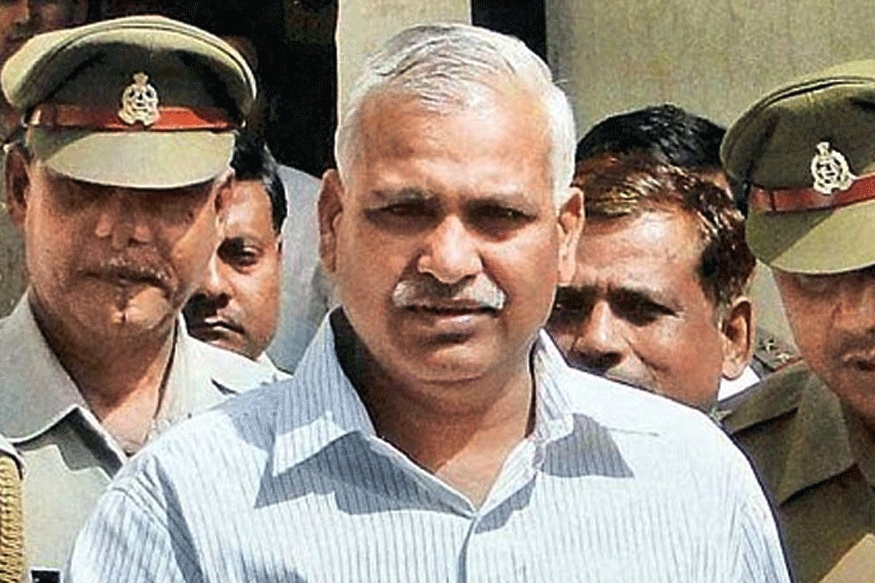 File photo of former Uttar Pradesh health minister Babu Singh Kushwaha.
Lucknow: Once considered to be the second most powerful person in Bahujan Samaj Party and the right hand man of party chief Mayawati, Babu Singh Kushwaha is all set to make a comeback in the party.
According to sources, Kushwaha may join BSP any time before the 2019 Lok Sabha elections. Sources have also revealed that Kushwaha met several top leaders of BSP recently and his rejoining now depends on his meeting with Mayawati, which is likely to happen soon.
Ever since Naseemuddin Siddiqui exited BSP, the road for Kushwaha to come back into the party fold was clear.
Babu Singh Kushwaha, who is facing corruption charges in the National Rural Health Mission (NHRM) scam, was expelled from BSP in 2011. He was the most influential leader in the party after chief Mayawati and remained so for over two decades.
While throwing him out of the party in 2011, BSP had said in its statement that Kushwaha was in touch with the Congress party to save himself from a CBI probe.
Kushwaha was the minister for Mining and Family Welfare in the Mayawati government in Uttar Pradesh when the killing of three government doctors triggered a huge uproar and ultimately led to the unraveling of a major scam in the health department.
Now, the comeback of Kushwaha is being seen as a strong move by Mayawati, after Naseemuddin left the party.
Interestingly, it was Naseemuddin Siddiqui who got Kushwaha a job as a telephone operator in the BSP office years ago. Kushwaha, who like Siddiqui, hails from Banda. He joined the BSP in 1995 and his meteoric rise in the party got him cabinet ranks in the government when Mayawati came to power. However, his dream run came to an end when he was named an accused in the NRHM scam, following which he was shown door by Mayawati.
Kushwaha went on to join Bharatiya Janata Party (BJP) in 2012. His induction was however marred by dissent from many within the saffron party who were not impressed by his involvement in the NHRM scam. Soon, he wrote to the top brass of the party to suspend his membership till proven innocent.
Undeterred, Kushwaha, floated a new party before the UP Assembly elections, Jan Adhikar Manch, but failed to make a mark.
The NRHM scam was one of the biggest scams to have hit Uttar Pradesh during the BSP regime. Nearly 50 people died under mysterious circumstances. The state government had received Rs 8,657 crore under the NRHM scheme between 2007 and 2012, while a major chunk of this money was allegedly siphoned by ministers and government officials.
The CBI filed a chargesheet naming Kushwaha and in 2015 the Enforcement Directorate attached his assets worth Rs 196 crores.
Meanwhile, an FIR was lodged against Kushwaha in Jhansi last month in an alleged forgery case. The investigation reportedly found that Kushwaha's educational certificates, including his intermediate and undergraduate marksheets, were forged and he had changed his name in the certificates to contest elections.
Kushwaha's comeback may raise several eyebrows while only few will deny the fact that Mayawati was dependent on some people and he was among them.
Get the best of News18 delivered to your inbox - subscribe to News18 Daybreak. Follow News18.com on Twitter, Instagram, Facebook, Telegram, TikTok and on YouTube, and stay in the know with what's happening in the world around you – in real time.
| Edited by: Sanchari Chatterjee
Read full article