Mayawati Says Modi's Countdown Has Begun, Slams 'Use of Public Money' to Celebrate Anniversary
BSP chief Mayawati alleged that there was anarchy in all walks of life, which proved that the BJP's rule meant "jungle raj".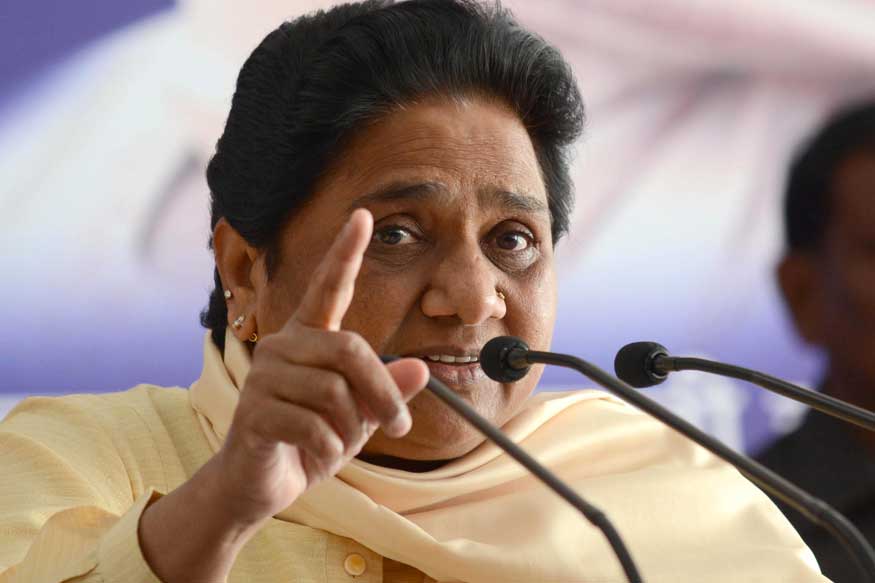 File photo of Bahujan Samaj Party chief Mayawati. (Getty Images)
Lucknow: Claiming that countdown to Modi government's ouster has begun, BSP chief Mayawati slammed BJP-led central government on Saturday for splurging public money to celebrate their four years in power. The party supremo also appointed RS Kushwaha as BSP's new state president.
Launching a scathing attack, Mayawati said, "The Modi government has no right to indulge in such kind of celebration. Today the petrol and diesel prices are sky rocketing and still the government is only for working for the interest of big businessmen. The countdown of Modi government has begun."
Addressing media at BSP's Mall Avenue office, the party chief claimed that today people are not at peace despite keeping their money in bank accounts.
She alleged that there was anarchy in all walks of life, which proved that the BJP's rule meant "jungle raj".
"The Modi government has failed badly in all sectors. The government, which boasts of women safety, also tried to save the culprits of Kathua and Unnao rape cases," Mayawati added.
"This kind of exploitation of the poor, labourers, common people and women under the central government has never been seen before...their 'chori aur seena jori' has also been unheard of in the past," the BSP chief said.
Mayawati also held the National Executive meet of BSP earlier in the day, where former BSP MLC RS Kushwaha was made party's new state president, while Ramachal Rajbhar was appointed as the national general secretary.
Sources said that strategy for the Kairana and Noorpur bypolls may have been discussed in the meeting, and a decision to support the SP-RLD joint candidate in the byelections could be announced soon.
The rumours come after SP president Akhilesh Yadav, Mayawati, RLD chief Ajit Singh and former Congress Party president Sonia Gandhi shared the stage and projected a united front at Karnataka CM HD Kumaraswamy's swearing-in on Wednesday in Bengaluru.
| Edited by: Sumedha Kirti
Read full article