Mayawati Slams Yogi Government Over Attack on Dr Kafeel's Brother
Dr Kafeel Khan's mother Nuzhat Parveen has demanded police protection for her family after her younger son Kashif Jameel was shot at by unknown miscreants on Sunday night in Gorakhpur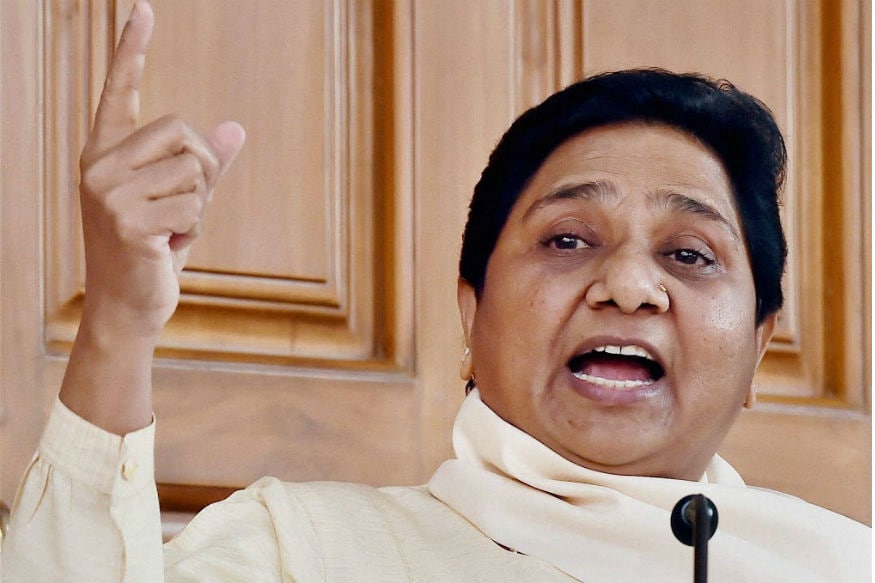 A file image of BSP chief Mayawati. (Photo: PTI)
Lucknow: Bahujan Samaj Party chief Mayawati slammed the Yogi Adityanath government on Monday saying that the attack on Dr Kafeel Khan's brother in Gorakhpur and that on lawyer Ravi Tiwari in Allahabad are enough to prove that the state is witnessing "Jungle Raj".
"The people of the state are suffering due to Jungle Raj in the state. Warnings to criminals by the CM and his ministers are also not effective. It is the result of big talks and zero delivery by the BJP," the BSP Supremo said in a statement.
"Strict action should be taken against culprits responsible for the attack on Kashif, brother of Dr Kafeel Khan and attack on Ravi Tiwari, a lawyer from Allahabad. Time has come that the BJP should focus more on the security of citizens, and their development. If nothing concrete is done now, it might be too late. BJP's own people, who are involved in criminal activities, must be nabbed first," she added.
Meanwhile, Khan's mother Nuzhat Parveen has demanded police protection for her family after her younger son Kashif Jameel was shot at by unknown miscreants on Sunday night in Gorakhpur.
Jameel (34) suffered three bullet injuries on his upper arm, neck and chin late on Sunday evening. He was immediately rushed to a local hospital.
Suspecting foul play, Khan said, "My brother has been shot at. I always knew they would try to kill us."
Khan was the head of the encephalitis ward at Gorakhpur's BRD Medical College when over 60 children died allegedly due to oxygen shortage in August 2016.
The paediatrician, one of the nine doctors accused, was charged under Sections 120(B), 308 and 409 of the IPC. However, Khan was later hailed as a 'hero' after it came to light that he had immediately swung into action and saved some children's lives when the oxygen supply was disrupted.
The Gorakhpur doctor, who spent seven months in jail, was recently granted bail. Khan's family had applied for bail on six different occasions during his seven-month detention.
| Edited by: Mayank Mohanti
Read full article