Memorial to Kalam to Come Up at His Burial Place, Says Manohar Parrikar
Kalam, a popular head of state between 2002 and 2007, had died on July 27, 2015.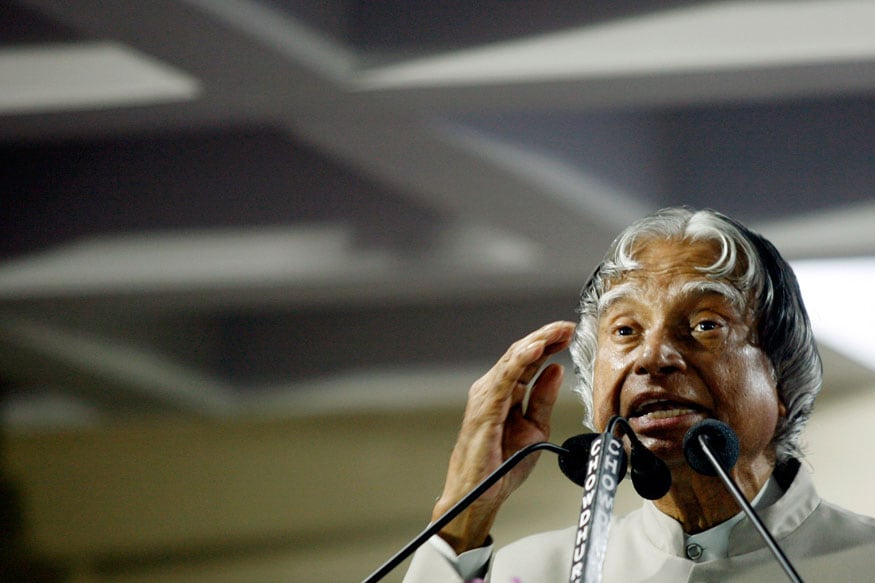 File photo of A P J Abdul Kalam Azad. (Reuters)
New Delhi: The foundation for a memorial in the honour of former president APJ Abdul Kalam will be laid on July 27 in Rameswaram in Tamil Nadu, Defence Minister Manohar Parrikar said on Tuesday.
Responding the issue raised by Derek O'Brien (TMC) in Rajya Sabha in Zero Hour, he said while the Centre wanted 5 acres of land for the memorial, as of now only 1.8 acres was available.
Tamil Nadu government is supporting "what we are trying to do," he said, adding that on July 27, "we have already decided that whatever land is available, we are setting up a memorial for which foundation will be laid. On 27th, we are going ahead with the programme on the land already in our possession".
"Design has been finalised and we are not waiting for additional land," Parikar said.
Kalam, a popular head of state between 2002 and 2007, had died on July 27, 2015.
Raising the issue, O'Brien said day is 'Guru Purnima' when one pays homage to 'gurus' and those who have taught us good things in life.
"But are we really doing this...Because 500 miles or so from Chennai in Rameswaram, one of our greatest gurus, one of our greatest teachers, is laid to rest in Rameswaram and next week, we will complete one year since he passed away.
"And yet there is a site which is lying with a tin shed roof, there dogs defecating everywhere. It is total mess. I am referring to the burial place to the memorial ground of none other than our former president APJ Abdul Kalam," he said.
As O'Brien said the Centre was saying it was not getting land, AIADMK members were on their feet.
Deputy Chairman PJ Kurien tried to pacify the agitating AIADMK members, saying "what he is saying may not be pleasing to you, but he has a right to say".
The TMC member said he was not blaming either the central or the state government for the delay, but wanted a solution to the problem so that the memorial could be set up.
Prime Minister Narendra Modi had in 2015 announced that a memorial would be constructed to commemorate the life and works of Kalam, also known as India's Missile Man, at Rameswaram in Ramanathapuram district of Tamil Nadu where he is buried.
Get the best of News18 delivered to your inbox - subscribe to News18 Daybreak. Follow News18.com on Twitter, Instagram, Facebook, Telegram, TikTok and on YouTube, and stay in the know with what's happening in the world around you – in real time.
Read full article