GET Stock

Quotes



Minutes After Portfolio Change, Minister in Mehbooba Govt Resigns
In her first move to rejig the cabinet, the Mehbooba Mufti-led government was rocked by the resignation of a senior cabinet minister on Friday.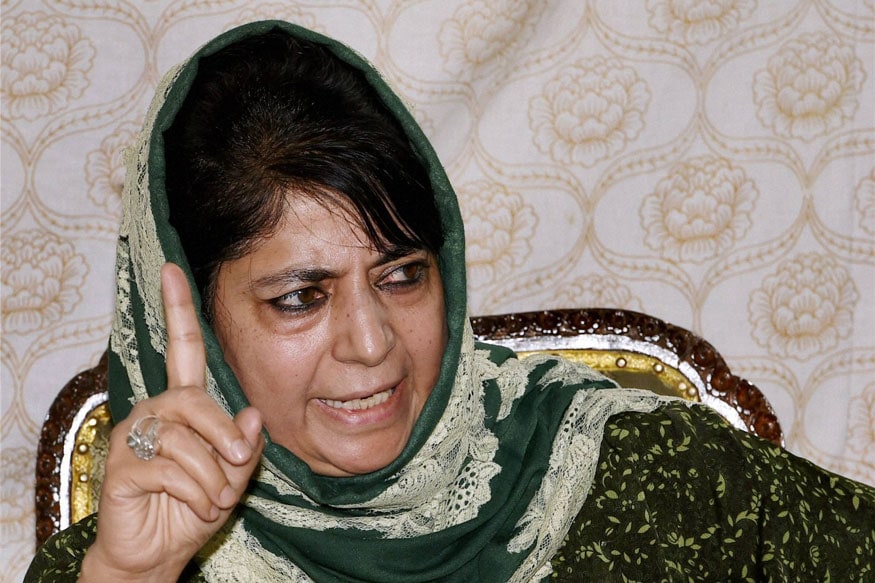 File photo of Jammu and Kashmir Mehbooba Mufti. (PTI)
Srinagar: The Mehbooba Mufti-led government in Jammu and Kashmir was on Friday rocked by the resignation of Jammu and Kashmir Revenue Minister Syed Basharat Bukhari, minutes after his portfolio was changed to Horticulture.
Bukhari told News 18 that there was a host of reasons which forced him to quit. "This was actually building for over a month. I have written a detailed letter to the chief minister explaining why I resigned."
Bukhari, who represents Sangrama constituency in the Legislative Assembly, was upset after he was sidelined and given a less significant portfolio by the chief minister.
A radio broadcaster turned politician, Bukhari has never lost any election from his constituency in Baramulla.
Earlier, Mehbooba's PDP colleague and MLA, Amira Kadal Mohammad Altaf Bukhari was administered the oath as a cabinet minister by the governor NN Vohra.
Altaf, who was Works Minister in Mufti Mohammad Sayeed government, was dropped by Mehbooba Mufti when she took over the party reins after her father's death.
Both PDP ministers who resigned today had put up a spirited defence of the CM & her government in the assembly session. Fair reward?

— Omar Abdullah (@abdullah_omar) February 17, 2017
Altaf was left in the wilderness by Mehbooba after reports of his growing proximity with BJP poured in soon after the senior Mufti's death. Mehbooba, too, had taken the time to resticth the alliance with BJP.
On Friday, Altaf was allotted the education portfolio and the current education minister and chief spokesperson of the government, Naeem Akhtar, was assigned the Public Works Department -- again a move that surprised many.
Senior PDP leader and MLA Bijbehera Abdul Rehman Veeri - considered to be a loyalist of Muftis - was assigned the Ministry of Revenue,
Disaster Management, Relief Rehabilitation and Reconstruction and Parliamentary Affairs. Finance Minister Haseeb Drabu's wings, too, were clipped with Mehbooba taking away his culture portfolio.
A section of the local media also reported that Jammu and Kashmir Youth and Sports minister Imran Ansari, too, tendered his resignation, but it was neither corroborated by him nor by the chief minister's office.
"While we have received Mr Basharat Bukhari's letter of resignation, no communication has reached our office from Mr Imran Ansari," a senior official told News 18.
Also Watch
| Edited by: Mirza Arif Beg
Read full article