Modi government's first bitter pill, rail fare up by 14 per cent
The previous governments did not dare to increase the fare due to coalition compulsions and also fearing a public fury over fare hike.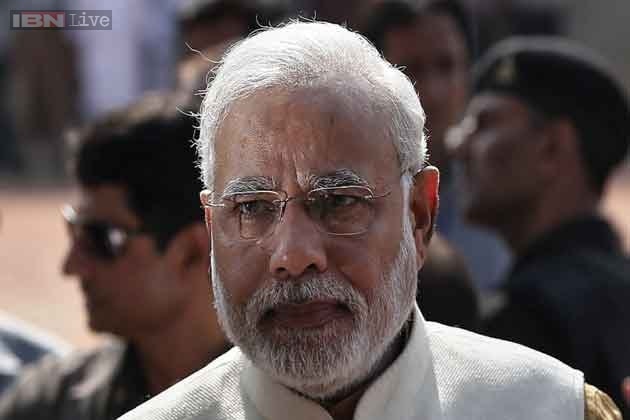 The previous governments did not dare to increase the fare due to coalition compulsions and also fearing a public fury over fare hike.
New Delhi: A week after the Prime Minister Narendra Modi asked the people to prepare themselves to face some hardships, the Centre has increased Railways fare on Friday.
The fare has gone up by 14.2 per cent for passengers and 6.5 per cent for the freight. It will be effective from June 25. It is the first steep hike in Railway fares in many years. The previous governments did not dare to increase the fare due to coalition compulsions and also fearing a public fury over fare hike. The Fuel Component Adjustments (FCA) has also been added to the fare hike.
The PM Modi has held meetings with the Railways minister DV Sadananda Gowda and Railways board chairman Arunendra Kumar in the last one week. Sadananda Gowda had hinted that the fare may go up.
The Railways, which is facing a huge financial crisis is expected to use the extra money for major Railways works and better amenities for the passengers. Several important Railways works have been stuck at various stages due to paucity of funds.
The Modi government has increased the fare just two weeks before its first Railways budget just to keep it outside the budget and lessen the impact of fare hike.
However, it is likely to be raised by the opposition parties during the session and the BJP may find it difficult to defend the fare hike immediately after its big victory promising 'good days'.
The conservative within the party are not very enthusiastic this decision. But, the Modi government thinks that certain tough decisions are necessary to improve the economy and infrastructure in the country.
By increasing the Railways fare, Modi has sent out a strong signal to the people that he is not interested in populist measures.
The Railways minister Gowda said, "fare hike decision was taken by the previous government". But, he refused to answer many questions and ended his press meet abruptly.
The decision was taken by previous Railways minister M Mallikarjuna Kharge. But, he had left the decision to the next government. The new Railways minister Gowda is defending the decision saying that he is merely implementing Kharge's decision.
The Centre will blame it on the Congress when the Parliament meets for the budget session.
HIKE IN THE FARES
Delhi - Mumbai - NOW
Rajdhani
1A - Rs 4135 - 4722
2A - Rs 2495 - 2849
3A - Rs 1815 - 2072
Delhi Bangalore
Rajdhani
1A - Rs 5915 - 6754
2A - Rs 3585 - 4094
3A - Rs 2600 - 2969
Delhi Kolkata
Rajdhani
1A - 4390 - 5013
2A - 2635 - 3009
3A - 1915 - 2186
Delhi Chennai
Rajdhani
1A - 5635 - 6435
2A - 3440 - 3928
3A - 2515 - 2872
Congress and Lalu demand rollback
Former Railways minister and leader of the Congress in Lok Sabha M Mallikarjuna Kharge along with another former Railways minister Lalu Prasad Yadav have demanded the immediate rollback of the fare hike.
Lalu Yadav said, "it is unacceptable. Government promised good days before elections. It has delivered bad days."
The CPM leader Brinda Karat has also criticised the fare hike. She said "hiking the fares bypassing the Parliament is wrong. It will cause further hardships to passengers."
FARE HIKE BY THE UPA GOVERNMENT IN THE PAST
21 Jan 2013- Railway minister Pawan Kumar Bansal had announced about 21% hike in passenger fares with an aim to mop up additional revenue of Rs. 6600 crore in a year.
Fares of ordinary second class (suburban) trains will go up by 2 paise per kilometre while for non-suburban travel it will be 3 paise.
Travel by second class mail and express trains will be costlier by 4 paise per kilometre, while it will be 6 paise more in sleeper class.
Travellers by AC chair car and AC three tier will have to shell out 10 paise more per kilometre, first class by 3 paise, AC two tier by 6 paise and AC first class by 10 paise.
The fares for first class, AC two tier and AC first/executive class were already raised by 10 paise per kilometre, 15 and 30 paise respectively in the fiscal's budget.
14 Mar 2012 - Railway Budget 2012: Trivedi proposes fare hike of 2 to 30 paise per KM
Presenting the Railway Budget 2012, Railway Minister Dinesh Trivedi proposed to increase passenger fares ranging from 2 paise per km to 30 paise per km.
Trivedi proposed a hike of 2 paise per km for the general class fares. The hike means an increase of Rs.20 in fare for a 1,000 km journey.
- Fares of sleeper class by 5 paise per KM
- Third AC by 10 paise per KM
- Second AC 15 paise per KM
- First AC and 30 paise per KM
Effectively, the increase in fares for a 1,000 km journey in these classes would come to Rs 50, Rs 100, Rs 150 and Rs 300 respectively.
WHY THIS FARE HIKE?
Railways is facing severe financial crunch with passenger subsidy touching Rs 26,000 crore.
The UPA government had left passenger fares unchanged in the interim railway budget in February ahead of the general elections
Shortage of financial resources is a key constraint to railways following the desired path.
RAILWAY DAILY LOSS - Approx Rs 30 crore
PASSENGER FARE SUBSIDY - Rs 26,00 crore
OPERATING RATIO - or expenses as share of revenue - is as high as 90.8 per cent in 2013-14 compared with a budgeted 87.8 per cent and 90.2 per cent in 2012-13.
Get the best of News18 delivered to your inbox - subscribe to News18 Daybreak. Follow News18.com on Twitter, Instagram, Facebook, Telegram, TikTok and on YouTube, and stay in the know with what's happening in the world around you – in real time.
Read full article