Modi Invokes Vajpayee To Propagate Development Agenda in Poll-Bound Chhattisgarh
Modi launched several developmental projects and said that development was the only answer to violence.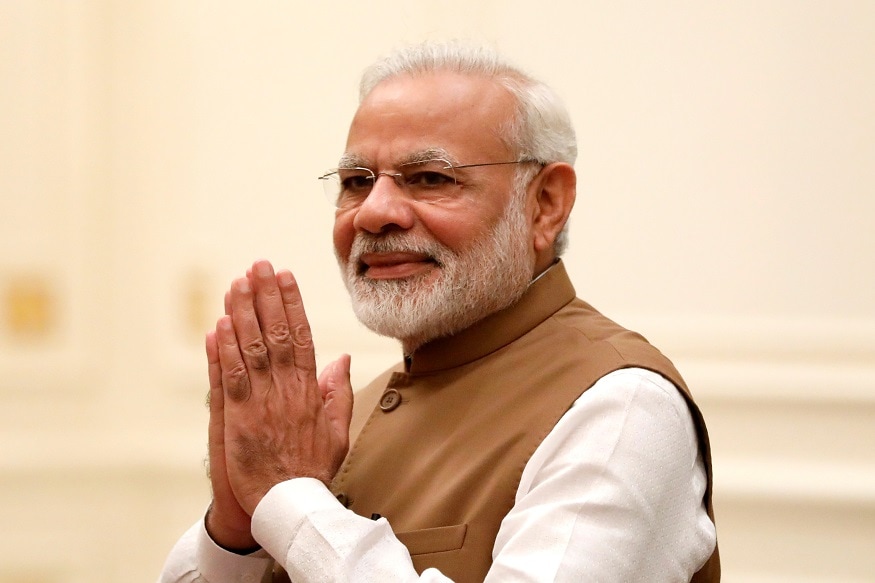 File photo of Prime Minister Narendra Modi. (Image: Reuters)
Bhilai: Prime Minister Narendra Modi invoked former prime minister Atal Bihari Vajpayee to propagate his development agenda in poll-bound Chhattisgarh and accused the previous UPA government of ignoring the state, here on Thursday.
Lauding Raman Singh, Modi said the Chhattisgarh chief minister had implemented former Prime Minister Atal Bihari Vajpayee's vision of development and progress by focusing on stability, giving priority to law and order, and peace.
"It is a pleasant experience for me to see the fast-paced development in a state whose formation was the vision of our honoured Atalji and hard work of all of you. The vision of Atalji is being taken forward by Chief Minister Raman Singh with dedication," the Prime Minister said.
Taking a swipe at the previous UPA government, he said Singh had been demanding an IIT in the state for a long time but his demand was ignored.
"When the NDA came to power, Chhattisgarh's long-standing demand for an IIT was fulfilled and IIT Bhilai was established," Modi said at public rally at the Jayanti Stadium in Bhilai as part of the state government's month-long Vikas Yatra.
The Prime Minister, during his second visit to the state in the last two months, also laid the foundation stone for a new building of IIT Bhilai which will be completed at an estimated cost of Rs 1,100 crore.
Modi said development is the only answer to violence, as he launched development projects worth Rs 22,000 crore in the poll-bound state.
Listing various initiatives undertaken by the BJP-led governments at the Centre and the state, he said, "I think development is the only answer to violence and conspiracy of any sort. The trust emanating from development ends violence of any type."
His comments made here assume significance as Chhattisgarh has been reeling under Maoist insurgency and has witnessed large-scale violence.
About creating "an atmosphere of trust", the Prime Minister said his government has ensured that a part of the earnings from natural resources like minerals would be spent on welfare of the locals.
Accordingly, Chhattisgarh has received Rs 3,000 crore as additional funds, which would be spent on hospitals, schools, roads and toilets, he said, adding that his government was working towards increasing the income of tribals and those living in backward areas.
Modi said his government was constructing roads as well as airports in areas where the previous government would stay away from even building roads.
Chhattisgarh was earlier known for forests and tribals but now it is known for 'smart city', Modi said and referred to Naya Raipur - the country's first 'greenfield smart city' taking shape in the state.
Modi said Naya Raipur's integrated command and control centre, a first-of-its kind which he inaugurated today, is a model for other smart cities in the country. Naya Raipur will pave the way for a new India, he added.
Modi also dedicated to the nation the extended and modernised Bhilai Steel Plant of Steel Authority of India Limited.
Read full article