GET Stock

Quotes


Modicare Not the Only One, There is a Long List of Central Schemes Rejected or Renamed by Mamata Banerjee
Perhaps the most popular example of Banerjee not following Centre's lead is PM Narendra Modi's pet project Swachh Bharat Abhiyan. In West Bengal, it is known as Mission Nirmal Bangla.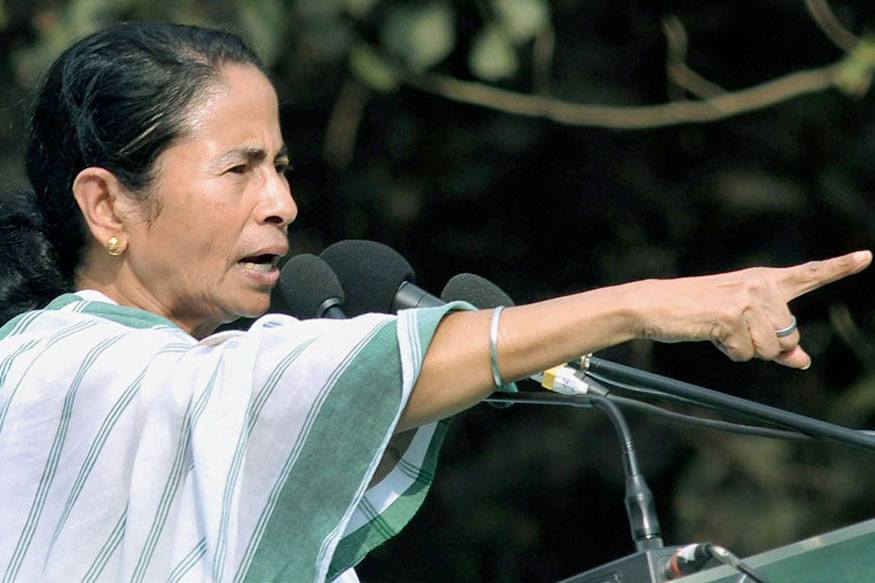 File photo of West Bengal Chief Minister Mamata Banerjee.
Kolkata:
West Bengal Chief Minister Mamata Banerjee has never shied away from taking on the BJP government at the Centre, and so, when her government became the first in the country to opt out of the National Health Protection Scheme, dubbed 'Modicare', it did not come as a big surprise to many.
Banerjee made it clear that the state will not "waste" its hard-earned resources in contributing to the programme when it already has made hospitalisation and medical treatment free of cost for its citizens.
But this is not the first time that the Banerjee administration has rejected the Centre's initiatives or replaced them with its own. Perhaps the most popular example of this is PM Narendra Modi's pet project Swachh Bharat Abhiyan. In West Bengal, it is known as the Mission Nirmal Bangla ever since the state issued a circular in April this year.
She has also renamed schemes like the Aajeevika (National Rural Livelihood Mission) to Anandadhara (State Rural Livelihood Mission), Pradhan Mantri Gram Sadak Yojana (PMGSY) to Banglar Gramin Sadak Yojana and Pradhan Mantri Awaas Yojana (Grameen) to Banglar Griha Prakalpa.
Another key project of the Modi government - Beti Bachao Beti Padhao Yojana – is called Kanyashree in the state.
Political observers say that this has been a pattern ever since BJP president Amit Shah roared 'Ebar Bangla' (this time Bengal) during a rally in Kolkata as the BJP is looking to make inroads into the state with the 2019 Lok Sabha polls and the 2021 Assembly elections and Mamata wants to secure her goalposts.
Apart from renaming schemes, she has also rejected or ignored several suggestions, initiatives and directives issued by union ministries.
In September, Banerjee asked all universities and colleges under its jurisdiction to ignore the directive of University Grants Commission (UGC) to arrange live telecast of PM Modi's speech on the 125th anniversary of Swami Vivekananda's address to the World Parliament of Religions in Chicago.
She had also refused to accept the Centre's suggestion to link Manas, Sankaosh, Teesta, and Ganga rivers to provide benefits of irrigation, drinking water and flood control to Assam and Bihar. Then union water resources minister Uma Bharti had sent several letters to the CM requesting her to accept the proposal, but she maintained that it would adversely affect her state's interests.
The TMC government also opposed Centre's decision to have a single entrance test for admissions to all engineering colleges and said that it amounted to interference in state's jurisdiction.
West Bengal was also the only state not to show interest in Ministry of Human Resource Development's 'Ek Bharat Shreshtha Bharat' initiative in October this year. The programme was launched by PM Modi to promote cultural exchange among people from different states and Union Territories.
| Edited by: Aakarshuk Sarna
Read full article