Mukhtar Ansari Sent Back to Jail Following Heart Attack, Family Cries Foul
Mukhtar Ansari's son Abbas, MLA from Ghosi, alleged that doctors were acting under pressure from the government and discharged his father in just two days after his admission.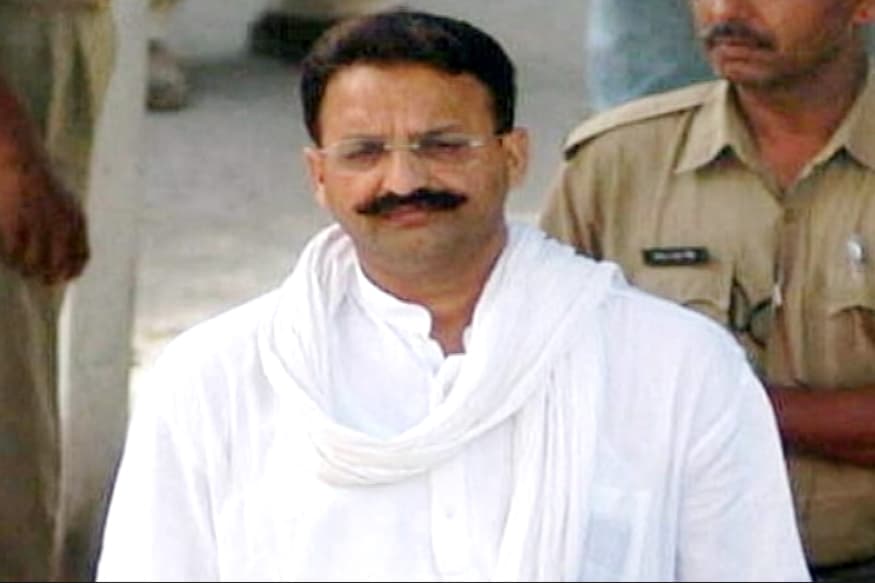 Mukhtar Ansari, the Bahujan Samaj Party (BSP) MLA from Mau. (File photo)
Lucknow: Family members of Bahujan Samaj Party (BSP) leader Mukhtar Ansari on Thursday alleged the politician is a victim of political conspiracy after he was taken back to the Banda jail only two days after he was admitted to Lucknow's SGPGI hospital following a heart attack.
The gangster-turned-politician suffered a heart attack inside the jail premises on Tuesday.
Following Mukhtar's hospitalisation, his wife Afsa was also admitted to hospital after she also complained of uneasiness.
His son Abbas Ansari, MLA from Ghosi, alleged that doctors were acting under pressure from the government and discharged his father in just two days after his admission.
Speaking News18, Abbas said, "My father has undergone angiography, his artery was cut and it as a very painful procedure overall. In such a condition doctors do not let the patient event for at least 60 hours. I requested to the director of PGI (Lucknow) but he said, without taking any names, that it is a matter of my job."
"A lot of state ministers and central ministers had called the director and asked to move my father back to jail as soon as possible," he added.
"My father is so weak that he cannot even walk or stand, I have changed his clothes myself, but the government is not concerned about his health, even on humanitarian grounds. Also, my father, who just underwent angiography, was forced to leave for Banda in an ambulance without any doctor or a compounder. Who will be responsible if anything goes wrong?" he asked.
While on his way back to Banda, Abbas said, "No one was allowed to accompany my father in the ambulance due to security reasons. What kind of threat will a father have from his son? He is a heart patient and he needed more rest but the government was adamant on sending him back."
"I had requested CM Yogi Adityanath to make arrangements for my father's security; also my uncle Afzal will be seeking time to meet Adityanath soon. However, the double standard of BJP government is now exposed but they keep harping on 'sabka saath sabka vikas'. This government is depriving an MLA of his basic rights by not letting him undergo proper medical treatment. Right now I am concerned about my father's deteriorating health condition though we are consulting our lawyers for future course of action. If something goes wrong, BJP government will be fully responsible for it," he added.
As per the Chief Medical Superintendent, PGI, Mukhtar's angiography report and ECG were normal and he was kept under observation on Wednesday. During the two-day stay at PGI, he was reported normal by the team of doctors who were attending him.​
Get the best of News18 delivered to your inbox - subscribe to News18 Daybreak. Follow News18.com on Twitter, Instagram, Facebook, Telegram, TikTok and on YouTube, and stay in the know with what's happening in the world around you – in real time.
| Edited by: Bijaya Das
Read full article